NEW articles daily! Subscribe below to receive daily updates with our new articles!

Thomas Edison has always been a person I have admired. So much genius stuck inside an ordinary human life. What else could he have invented if he could have lived over two life-spans? I was watching a reality show on the BBC, a competition for inventors to market their products, and I got to thinking: What everyday things were invented in the Philippines or by Filipinos? Despite all the publicity about labor and jobs and so on, there MUST have been some Filipinos who, through their own ingenuity, invented products to fill a need.
Well, the answer is that there have been MANY Filipino inventions, most of which have proven significant, either to history or quality of life. I have limited this list to the eleven I feel most important… You may disagree, or, please share if you think that I've left something off. I left off the "Water Car" and Fluorescent bulb because they are disputed. These are the guys that every Filipino or foreigner living here should remember whenever they hear those tired old clichés.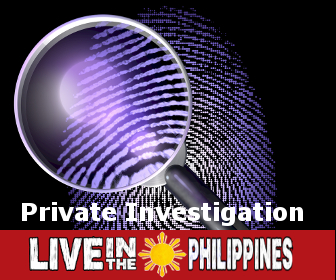 1. Karaoke: Invented in 1975 by Roberto del Rosario. I really thought this was a Japanese invention, despite its' popularity here, and I was completely wrong. A brilliant guy, he invented many other musical devices, but Karaoke will always be remembered as his greatest triumph (or bane to humankind, depending on your point of view.)
2. Medical Incubator: Invented in 1941 by Fe del Mundo. She was the first Asian student in Harvard's School of medicine. Countless young lives were saved by her invention and genius.
3. Moon Buggy: Invented in 1968 by Eduardo San Juan. He was the project leader for NASA in the buggy development: An underfunded and underappreciated engineering success. This one has special significance to me, due to my Grandfather working at the Cape in the early space program. The moon buggy allowed greater exploration of the Moon, yet Eduardo San Juan's contribution has been relegated largely to status as a footnote.
4. Erythromycin: Invented (Discovered) by Dr. Abelardo Aguilar in 1949. He sent a sample to Eli Lilly, who promptly stole the idea and patented it, and later marketed it successfully. Remember kids, this is why the great inventors always go to attorneys first… He never received a single peso from his product, that saved millions of lives (Thank him if you are allergic to penicillin!).
5. Yoyo: Invented as a hunting weapon by the ancient Filipinos, probably in the Visayas. "Discovered" when Magellan landed.
6. Video Phone: Invented by Gregorio Zara, in 1955 no less! When James Bond was using one in Dr. No, it had already been in existence a number of years. This is the predecessor of the camera in your mobile!
7. Computer Microchips: Many types were invented by Diosdado Banatao, beginning with the world's first 16-bit chip in 1972, which he invented while working at Commodore. This led to the development of GUI (The thing that makes the graphics on this page…). Why should you care? Without GUI, you would now be looking at a page filled with nothing but a bunch of ones and zeroes.
8. Isolated Rice Breeds: In 1966, Dr. Rodolfo Aquino isolated nine specific breeds of rice for the International Rice Research Institute. His discoveries helped prevent famine in much of Asia, and were nearly solely responsible for Thailand and Vietnam becoming the world's leading rice producers (A spot once solely occupied by the Philippines.).
9. Drug Detection: Dr. Enrique Ostrea developed the method for detecting drug use by pregnant females by detecting traces in the baby's stools. His method is used by doctors worldwide in diagnosing drug dependency in infants.
10. Jeepney: Immediate post-war, and the most common form of transportation in the country today. A Filipino invention, though born from necessity, ingenuity, and thrift.
11. Patis: Love it or hate it, I was surprised that it has only been around for the last 60 years! Additionally, the Filipino Patis was the basis for the Vietnamese and Thai fish sauce industries, and not the other way around. (If you think Filipinos use a lot, after a week in Thailand or Vietnam???) It was invented by Tantay Food and Sauces after they discovered that their dried fish were turning into liquid when stored with salt in earthen jars.