NEW articles daily! Subscribe below to receive daily updates with our new articles!

Here it is, the seventh day of the New Year of 2014, and I'm amazed at how the "new" of this new year is revealing itself to me.  Now, many rushed right outside early in the post-midnight minutes of January 1st to get a good look at this new year.  Most returned inside with the complaint that it looked just like the old year.
Trouble is, they just didn't give the new year time enough to develop and unfold before their critical eyes. Revelations of this type take time to occur and reach peak visibility.  Mine has been a bit quicker – I was expectantly looking for them and was not disappointed.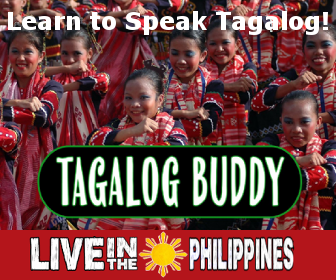 SO, WHAT'S NEW?
Plenty, that's what!  I'll have to go through a list of them to provide some backup for my apparently cheery words;
THERE'S A NEW MAID IN TOWN

!
Actually, we don't call our domestic helpers, "maids," as that word is rather dated and doesn't really reflect their value as employees.  We like the phrase "house helper" because that is exactly what she does – helps around the house in any number of tasks. Our former house helper left us in mid-November for what she believed were greener pastures as an OFW in the Middle East.  Since then we were "helpless"!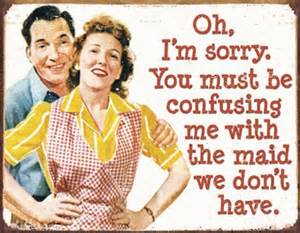 Just before Christmas, and out of the blue, an Uncle introduced us to a prospective successor to who had been the best helper we've ever had.  Big shoes to fill would aptly describe any prospect's task at hand. After passing the interview with Baket ko (Asawa ko) [my Wife], we hired this gal on probation.  Though she's from a distant barangay in the local mountains, she is an experienced housekeeper, having worked for a well-to-do Ilocano family in the capital of Laoag City.
Her "baptism by fire" would be helping with our big Christmas Party and then with New Year celebrations. From her first day, she's been unflappable.  Nothing has stopped her from providing us with the best service we've ever had.  (I even received my first "kindly" but firm scolding for taking my dinner plate from the table to the kitchen sink – that was her job and not mine!) To summarize here performance to date is to say, "She didn't have to fill the big shoes of her predecessor, she was the shoemaker who crafted them in the first place."  SHE'S a KEEPER.
 THERE'S A NEW PAUL IN TOWN!
Yes, that's right, a "new" Paul.  No, it's not a wish or the hopeful outcome of New Year's Resolutions, kept or forgotten. Being in the "developmental stage" for the past month, the brand new, 2014 Paul arrived right on schedule at midnight.  This new Paul is a little more sensitive but a little more firm and stable. He "dresses" better, acts better, and is in a little better shape.  He's also still a work in process, but as the year wears on, the improvements over the "old" Paul will be more obvious.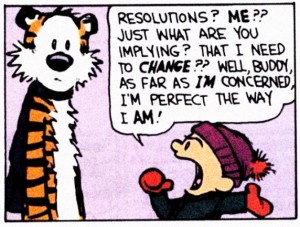 I don't believe in New Year's Resolutions.  To me, their just another course one sets to sail over the edge of the known world. Long ago, in another career, I made one New Year's Resolution that I have been keeping perpetually: "NYR #1: DO NOT MAKE NEW YEAR'S RESOLUTIONS." By golly, it's been the easiest of promises to myself that I've ever kept. Each January 1st, I pat myself on the back, feeling satisfied with another year of resolution keeping.
Now this new Paul isn't daydreaming that maintaining his newness, his sparkle and his "new car aroma" won't take a little work on his part.  The new Paul is just as much a realist as the old Paul, maybe even more so. However, the new Paul can see something that the old Paul was blind to – he sees increased enjoyment of life and happiness resulting from that work.  GEE, I HOPE HE'S RIGHT!
 THERE'S A NEW -ET CETERA- IN TOWN!
There's plenty more from where all of this came from. There's also not enough space in this article to list and amplify each and every one. In an effort to conserve "e-space" so as not to do harm to the forest of "e-trees," here's a short run-down on some new things going on here:
HAM RADIO – I've come across a couple of modes of communications that are quite new to me: the weak signal modes known as "JT9" and "JT65." I've become quite fascinated with these modes, having downloaded software for use in detecting them, and am amazed at how effective communications are when signal transmitters employ very, very low power outputs. A new frontier for me in my old hobby.
CIGAR SMOKE – I've cut back on the cigar smoking, not so much for improved-health reasons but for better enjoyment. I had found my intake increasing over the past few months and there wasn't the resulting increase in pleasure.  Again, being the realist, I decided to cut back but only in order to enjoy top-of-the-mark Cuban cigars. Hey, it's a trade-off, but a pleasant one!
WET SHAVING – Speaking of "cutting" back, I've decided to employ the safety razor a little more often than I do. No, I'm not butchering myself. I just find that there are times when one just doesn't have the time available to slowly and perfectly shave with a straight razor. My number of "quick shave" occasions has risen over the past month, so instead of cutting off my nose, I've decided to play it safe. I still use soap and brush to lather up – I won't give that luxury up – but will break out the straight razor on the lazier occasions.
Of course, there's more.  Time's up, however – the word-count meter is showing surplus. Perhaps I can break away from all these new people, places and things long enough to continue listing them in upcoming articles. Perhaps, just perhaps ….