NEW articles daily! Subscribe below to receive daily updates with our new articles!

Yesterday morning as I was having my morning cup of coffee, my sweet wife came in and asked if I would like to go to the Beach, it was Sunday so the beach would have a lot of visitors. My only question was what time are we leaving.
After breakfast, we piled into the car and off we went with my wife driving.  Badiangon beach here we come. This beach has done wonders for my body. I can go out into the warm waters here and float, allowing the warm ocean waters to relieve my back and leg pains from old age and it has worked for many years for me, to the point when I am floating there are times I just fall asleep as I am gently held up by the waves. I enjoy this beach most of the time because while the ocean is salt water and warm, but when you first step in the water is cold as there is a major freshwater spring feeding a stream that dumps into the sea. Very refreshing plus there are plastic pipes propped up that allow one to wash the salt off once you are done swimming.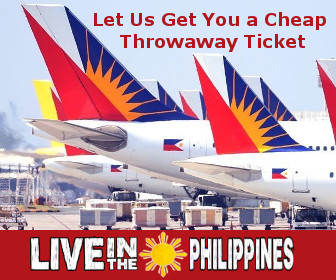 As I walk out into the deeper warm waters, there are many people around, ranging from children playing to grandparents watching the kids. And as it happens the kids swim up and talk to me asking many questions plus this trip several adults also talked with me as we enjoyed the water and the relaxing sun's warmth. The kid's questions are normally the same; what is my name, my age and where am I from and what did I do for work back home. All is fun and happiness. The adult's questions are similar but more thoughtful, when will you be returning to your home country, why are you here, and what do you think about the Philippines.
When I tell them that I live here, this is my home since I retired, this seems to surprise them. The next one is easy for me as I have thought about it a lot, It is warm here and I do not need to deal with snow, ice or the cold, the people I have meet here are warm and friendly and I enjoy the fresh food and sweet fruit. As to what do I think about the Philippines well there is so much that I could say that is would take volumes to get is all down. The simple statements are the country is beautiful, filled with friendly people that always seem to have a smile and a warm word of welcome for a stranger plus the food is wonderful. Nothing like a papaya to start out the day or a tasty mango, and a banana as an afternoon snack as I eat grilled fish or Adobo chicken.
Then I smile and say plus I get to enjoy a beautiful day meeting and talking with new friends like you and we look at each other and smile as we laugh and enjoy this wonderful day. What more could a 71-year-old guy wish for as I look up and see my wife waving me in for lunch of roasted chicken, rice, yams, and fresh pineapple and bananas? Life is good.