NEW articles daily! Subscribe below to receive daily updates with our new articles!

"Make sure that the girl is from a "good" family", warned an older Filipino lady I work with when I told her about the lady I was writing.
I was in the process of exchanging letters with the beautiful inside and out lady that would be, is now and shall be my wife until the day I die. Things had progressed well and I had started to reach out to Filipino people here in Raleigh, NC for a couple of reasons. One was to learn more about the culture of the lady I had fallen in love with although we had never met in person. The other reason was that so when my wife to be came to the USA, I could introduce her to people from  her homeland to help her adjust to life in the USA and to be less lonely.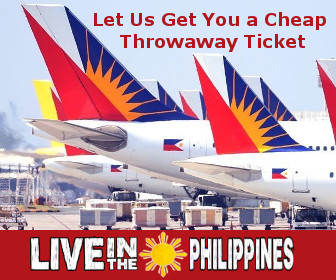 As a writer I find the word "good" to be one of the weakest adjectives in the English language. "Good" means different things to different people, but you hear the phrase "a good family" a lot when people talk about the Philippines. I feel that for many a "good family" means relatively wealthy. I choose to share my thoughts and I hope some of you will share yours in the comment section on what "a good family" means. I will try to do this by painting a brief picture of two attractive young Filipinas both are from my fertile mind any resemblance to anyone is coincidental. I am not going to straight out tell you what I think is "a good family", but I think you will be able to infer it from the two profiles of two young ladies. I will state my opinion that I feel you cannot fairly judge people's character good or bad by their economic status.
Annabel
Annabel lives in a large air-condition house in the Philippines. Her father is a seaman who is at sea most of the time. He currently only has three mistresses, but he is interviewing more in his ports of call. Annabel's mom is a professor at a prestigious college. She has a very active social life and she has the occasional fling with some of the men she meets. Annabel goes to college gets decent grades and enjoys an active social life as well. She always remembers what her mom told her, "No glove no love." Well almost always there was that one time she was really drunk and the boy was the son of a mayor and a real good looking guy.
One day the foreigner she had been corresponding with visited. Annabel greeted him at the airport with a big French kiss. They went to a resort and she made love to him without the glove. Mom would understand she thought. She stayed with the man at the resort for a week. His days were spent in sand, surf and sun, while his nights, mornings and some afternoons were spent making love to Annabel. On one occasion, she invited one of her friends who also liked to party to join them because the man said it was a fantasy of his.  When it came time for the exhausted man to fly back to his country, Annabel's mother picked the couple up in her new SUV from the resort. The man and Annabel told Annabel's mother that they were engaged and that Anabel was going to go to the man's country and be his wife. Anabel's mother called her father and told him the good news. Everyone was smiling and happy as the man departed.
Bonita
Bonita lives with her mother, father, two younger brothers and three younger sisters in a small un-air-conditioned cement house. Her Kuya, older brother, lives in a similar, but even smaller house, two steps away with his wife and three kids. Her father is a fisherman, who catches fish and sells his catch to the local fish vendor. Her mom runs a Sari Sari store out of their home as well as taking care of the children.
Bonita works at a grocery store as a cashier. She helps with the Sari Sari store and helps with the care of her younger siblings and her Kuya's children when not working. She doesn't have much time for a social life. She goes to some fiestas and karaoke parties. She has had some suitors, but her parents are strict on who they approve of her dating. Her mother told her, "Your virginity is a beautiful gift to be given to your husband on your wedding night." She has lived this to the frustration of some of her suitors.
Bonita has been corresponding with a foreigner, who comes to visit her. When the man arrives he is greeted at the airport by Bonita and her parents. When Bonita sees the large white man she approaches nervously and awkwardly takes his hand. She leads the man to her parents and introduces him to them. They go home and there is a small party with Bonita's family, so that the man can get acquainted with the family. In the days that follow the man's days are full of new experiences of Filipino barrio life: eating somethings that he is unaccustomed to that made him a little queasy, cold showers, sampling tuba wine, singing karaoke, etc. His nights are filled with frustration as he tries to take his relationship with Bonita to the "next level". Still with each passing day the couple falls deeper in love.
One evening Bonita and the man talk with Bonita's parents about their future. The man asks for permission to take Bonita to his country and make her his wife and promises to take care of Bonita. Bonita's parents agree to the plan. When the day comes for the foreign man to return to his country, Bonita goes with him to the airport. The man wonders why she is wearing sun glasses. As the man says his good bye to Bonita he sees a tear run down her cheek and he promises to bring her to his country as soon as possible.
When I was young, I watched a show called, "Gilligan's Island". It used to be popular to ask men who they preferred Ginger or Mary Ann. The character Ginger was a tall glamourous auburn-haired starlet and Mary Ann was a short pretty brunet farm girl. I want to make a comparison of the two ladies I have just described who are again as fictitious as Ginger and Mary Ann.
Annabel or Bonita
Please answer either Annabel or Bonita. Married guys pretend you are not married guys; I won't tell your wives.
Which lady do you believe comes from a "good family"?
Which lady would you prefer to travel around the world to meet?
Which lady do you think would make a better life partner?
Which lady do you think you are more likely to encounter in an on-line chat room or bar?
Which lady do think you are more likely to meet at a market, Jollibee or church?