NEW articles daily! Subscribe below to receive daily updates with our new articles!

Hello everyone, and welcome back to another article from yours truly about life in the Philippines. Todays article is about the purchase of my motorcycle and the construction of my side-car. This was written a while ago, but thought I would get it posted for your reading pleasure.
I decided, after much thought, that I would buy a motorcycle and have the sidecar made for my personal use. WHY? Well, I bought a van, but it is simply too big for riding around town and parking. This old city I live in is simply NOT designed and laid out for car parking. We use the van to get around to larger cities further away from us, or if it is raining, and I don't want to get wet.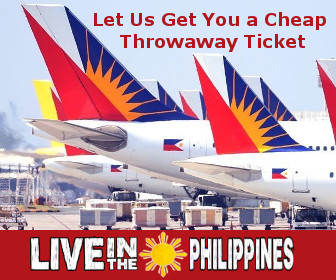 So, what can I tell you about my purchase? Well, I will tell you. This thing was made for MY specifications. Yes… sometimes bigger IS better. I guess I'll find out as I ordered a sidecar. But wait!!! I don't even own a motorcycle!!! Yes, that was the thought running through my mind as I left the sidecar shop with a down-payment/deposit on a new stainless sidecar… kano-sized. So, what to do? Well, we hit motorcycle shops of course.
Ok, I'm making it sound like I didn't already look at motorcycles, but the truth is I had been looking at them since I arrived. There are SOOOOooooo many makes and models to choose from, which made it hard to decide. I also spoke with as many tricycle drivers as I could and all of them pointed me to the Honda TMX 155. Now, I spoke about these before in an old article I wrote before I came to the Philippines. And since arriving I have seen MANY of them used as tricycles, and some as singles. That's what they call a motorcycle without a sidecar here. 🙂
So, as I said, we left the sidecar shop and started for the motorcycle shops to buy something. New problem. Since coming here and seeing new 155's, they have since become "phased out". Which means that model is no longer being made. Yes… OUT OF STOCK!!! Now I needed to find out about the replacement for the 155, known as the Honda TMX Supremo. I looked into them a little when I was checking out 155's, but now it seemed if I wanted to have something that was a well known brand with a backing, it would have to be the Supremo. Nobody I talked to liked it, as they were very fond of their 155's. And, since most people in the world are afraid of change, I was still keeping an open mind. I simply HAD to find someone that was driving a Supremo now and that had a 155 before to give me an honest comparison.
Low and behold, we find just such a person at the Honda dealership. Of all things he was getting it serviced!! Ok… I was scared. I checked out his odometer and there was only 6,000km on it. Is something wrong with the only machine now available to me? Did I just waste a downpayment that I was surely NOT going to get back? I remained calm and had my wife talk to him about his Supremo. We had discussed earlier everything that I wanted to know and she quickly found out that he was only in for an oil change… free from the dealer for THREE YEARS!!! He LOVED his motorcycle. Not only did he not have any problems with it, but it was MUCH more fuel efficent than the 155.
Long story short, I bought the Supremo two days later, at that dealership. Here's what is so great. Not only is the Supremo more fuel efficient, but it also meets all of the quality standards now required by many countries. It also passes emissions testing required by new laws, AND… it is cheaper to buy!! Yes, cheaper!! When does the new model that is more efficient cost less? When Honda brought out the new Supremo!! But wait, there's more!! Yes, when I bought my Supremo (Red) they were offering a package deal. Free Cellphone(currently out of stock, but should be available to me in two weeks or so), free jacket(size medium… lol… my brother-in-law loves it), extra shocks for attaching a sidecar(I think they always come with these), free helmet(one-size-fits-all… hey, it actually fit me), free insurance for a year, free registration, free license plate holder(bolts not included – boy did I get pissed. Php68,000 and they can't throw in two bolts that they wanted to charge me Php40 ($0.80) I don't think so!), Free tune-ups for three years (ten total), and free oil changes (as long as I bring them the oil).
I think I got a pretty good deal. And the bike is a beautiful red, that is close to color to my van I bought.
The sidecar is being made in Malasiqui. Untalan Sidecars. I am hoping to get some pictures of my sidecar in the making and write an article or two. I will say that I had checked out MANY other sidecar shops, and this is the first one where the prices didn't go up when I got out of the van. My wife and brother-in-law were the first to check each out and get prices. After they got the prices, I got out of the van and went to tell them exactly what I wanted and get a final price. One shop even had the price go up on me when all I wanted to do was take their "Cadillac" model and REMOVE some of the stainless decorations from it. I thought it was too gaudy and I didn't want to draw additional attention to myself.
As it is everyone sees me come and watch me go, and I am sure they talk about me long after I am gone. It is the way of life for me here. I'm the big white kano. A myth? A legend? Nope… just the local means of gossip.
Since taking ownership of the motorcycle I have ridden it around and have enjoyed it. I haven't ridden a motorized two wheel form of transportation since I was 16 years old. And that was a scooter. Well, I've ridden motorcycles, but not owned any. To date there is 184.6kms on it, and I need to reach 1,000kms before they say it is good to attach a sidecar. Besides, that is the mileage I need for my first free oil change and overall service check to ensure she is still running sound.
Until next time, paalam, ingat, and God bless. Oh… and safe riding to all you riders of singles and tricycles. And don't let me forget Racal drivers… I even considered one of those. But being made in China, I just couldn't trust it would last long.
NOTE: Since writing this article, I have decided that bigger is not really better. It's simply bigger. In this case, an extra 2″ width of a sidecar limits what gates I can easily traverse. I am wishing I had gotten the standard sized side-car! 🙁