A week ago I noticed that my internet was slower than usual. Normally, when this happens I will switch from using my SmartBro WiFi to my Globe WiFi, or vice versa. This time, the results were the same. Both services were almost unresponsive. This is typically an indication of some automatic, unseen update/transfer having been started on my laptop. I went into investigative mode and determined that Windows 10 was responsible. (I used my computers 'task manager').
The reason I have both SmartBro and Globe services is they each have a daily data limit. If I exceed the limit on one, I switch. It didn't take long for the Windows update to exceed the limit on both of them, basically leaving me without internet for the rest of the day. This scenario repeated itself for the next several days and I had no idea how much longer this would continue.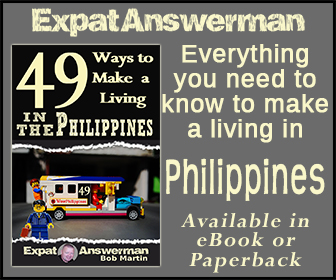 The day arrived when my wife and I were due to leave our province home and travel to Cebu City for a weekend wedding. Not wanting to lug around my big laptop when traveling, I instead usually bring my tablet to read and check emails at the hotel. This time I packed up the laptop figuring I could use the hotel's unlimited internet to get caught up with all the automatic updates. I didn't want to get my hopes up too high because past experience had taught me that Cebu City hotel internet speed wasn't very good.
We usually stay at one of two hotels in Cebu City. They are mid-range, costing about 2600 pesos a night. This trip, however, I found a great deal on one of the city's best-rated hotels for about the same price. After checking into our room, I turned on the laptop and connected to the hotel internet. Sure enough, the windows update resumed. I checked the transfer speed and was impressed. It was much better than I had experienced at the other hotels. A couple hours later all the updates had completed, and I was able to surf the internet. Steve was once again a happy boy.
Now back in the province, I'm left wondering how long it will be before Microsoft once again forgets that large updates of their Window's product is not always easily accommodated by their worldwide customer base. Additionally, I must contemplate whether the Microsoft software engineers are geniuses that keep thinking of improvements or idiots that can't seem to get it right? I expect I'll never know.
I didn't write this short article to rant about the poor internet in the Philippines. The subject has been covered quite thoroughly by this site and others. This article is my little reminder to potential expats that it's a real, ongoing issue. Most days I manage quite well, even living in the province. I simply suggest you new expats should anticipate an occasional internet challenge that could take days (not hours) to remedy.
Oh, and by the way, the internet at that top rated hotel I stayed at went down for several hours, triggered by a short brown out.