NEW articles daily! Subscribe below to receive daily updates with our new articles!

In early September of 2017, we had been working so hard that we decided to take a 4-day vacation to Tagaytay. We had been in a rut, and both my wife and I were just bone-tired.
The flight to Manila from Iloilo was uneventful, but of course, left an hour late. After we arrived, we arranged to meet some friends at a buffet in Pasay City. After my wife caught up with her friends and I ate my weight in delicious food, we caught a ride to Tagaytay and the place we would be staying for 3 nights and 4 days, Cityland Prime Residences. It was a nice place, but small, but what more than made up for it was our 20th-floor view of the city and Taal Volcano.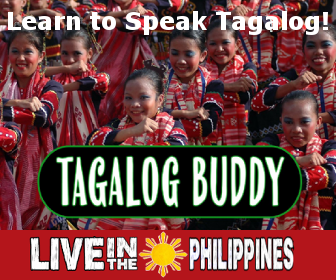 We had a wonderful time in the cool breezes and fog that would roll in unexpectedly. There were a few nights we all had to wear sweaters because it was so chilly (by Philippine standards). We rode horses up the volcano and ate all different kinds of food including a Tagaytay specialty, Bulalo.
Back Home to Iloilo
We returned home half-heartedly and tried to go back to our routine, but the trip was more than an excuse to relax, it showed us a new way to live. When we got back to Iloilo, nothing was the same. We longed for the cool nights and the spicy ramen that took the chill away. We wished we were back in our little one-room condo, as small as it was.
After a few days of this, I looked at my wife and asked her, "What is keeping is in this place?" We hated the house we were renting due to the fact that we had no running water and the power went out almost every day. My daughter was scared of her teacher and didn't want to go to school either. But we had stayed there because it was cheap. Flora and I both knew we could afford better.
I also wanted to be close to some doctors I had been in contact with to see if they could help me improve my mental health even more.
So, we decided to move back. For good!
Back to Tagaytay
We had planned on going in a few months, but we put our heads together and decided that we wouldn't wait. We pulled Zoey out of school, sold everything we owned but our clothes, computers, and a few toys, and just left. You probably think we are crazy, but I've found some of the best decisions we've made have been drastic, so we did it.
This time, we had a nice big van waiting for us at the airport to take us to our condo, which was a great choice. We stayed at Cityland again, but in a different unit on the 7th floor with a different view. We had other choices, but some were very expensive, and some wanted a long lease which we didn't want because we wanted to leave our options open.
In the end, we stayed for two months in Tagaytay. Instead of turning out to be our new home, it was a life lesson for us. We lived high-class (for poor-folk like us), and became used to a certain level of comfort, which we now knew we could afford, despite thinking all this time that what we had was good enough. We still wanted a simple life, in a simple house, just with more air-conditioners. One of the things we realized is that after all this, we still have simple needs, but we did develop some likes and dislikes.
Thankfully we had kept our car in Iloilo and hadn't paid to bring it with us.
During the two months in Tagaytay we worked, and I spent everyday bonding with my daughter. While the wife was teaching English in our little condo, Zoey and I would walk around the city, sometimes doing errands, sometimes just enjoying the cool air and companionship. My wife and I became much closer in that small condo, and because we were all so close together physically, we drew together mentally. We ate out at restaurants a lot. Our favorite was this wonderful ramen place in the Ayala Mall. We went to the amusement park and went on the Ferris Wheel. What a view!
But, I was running low on medication, and I couldn't get in to see any doctors anywhere. We knew our time was drawing to a close in Tagaytay, and we were okay with that. I think we all knew we had come to Tagaytay and did what needed to be done to change our attitudes about how we were living. We came to realize that while Tagaytay was a nice place to visit, it is a tourist town, and we needed a stable place. My daughter wanted to be close to her grandparents and cousins, so we went…
Back to Iloilo City
Another van, and a late flight in a very nice AirAsia airplane, and we made it back home before Christmas. Our car and dog were waiting for us, but we had no plan. We stayed with family for a few months till we came up with one.
Now, we are happily living in our little dream house and planning our next trip when Zoey gets out of school next year. Yes, we work quite a bit, but everything has changed for us.
Sometimes, all it takes is a few trips.