NEW articles daily! Subscribe below to receive daily updates with our new articles!

Today we have a Guest article from Jack Emery.  Jack has been a LiP contributor in the past, and is here to tell us of another of his adventures since living in the Philippines.  Thank you for your contribution, Jack!  I always enjoy reading your articles.  MindanaoBob
This month marks the end of our first year living full time in Davao. When we came here from Arizona we bought a round trip ticket, thinking that we would probably want to visit the U.S. every year or so anyway. The return ticket was set to expire after a year, so it was either use it or lose it. So we just returned from two weeks in the U.S. with a week in Hong Kong on the way back. A one way ticket this time.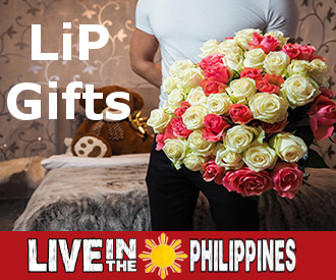 The Hong Kong stopover involved an experiment that may be of interest to others, Hong Kong being not too far away and not too expensive to travel to, and also one of the obvious options for those needing to go out and come back in to renew a visa. It's also a good place for shopping, especially for electronics; if you go to the right places, prices on computers and related items are ten or twenty percent less than U.S. prices.
Coming to the Philippines from the U.S., it's often possible to get a few days stopover in Hong Kong for not too much more than the price of the ticket to Manila. The drawback is that Hong Kong hotels tend to be expensive at best, and it can sometimes be hard to find a room when you want one. This time, the hotels we stayed at on previous trips were full; the only hotel rooms I could find in Kowloon were going for prices that would have had my Scotch ancestors spinning in their graves. I was at the point of giving up on the Hong Kong stopover, but then it occurred to me to try airbnb.com.
Airbnb is a relatively new web site on which ordinary people who have space in their houses or apartments can post listings offering to rent a room to people who need a place to stay. "Rent from real people in 19,732 cities in 192 countries", according to the web site. (I didn't know there were that many cities in the world.) The site has an Amazon-like rating/review system, which is key: you can find out what others thought of a host before you decide. Airbnb handles the reservations and payments by credit card, which eliminates the risk and complication of engaging in financial transactions with a stranger in a foreign country.
At this writing, airbnb has 238 listings for Hong Kong, ranging from rooms in outlying areas at $10 per night to an entire luxury apartment for $480 per night. Interesting choices abound — you can even rent a room on a boat near the famous "Jumbo" floating restaurant for $98 a night.
One of the listings was a room in a two bedroom apartment in the Yuen Long district owned by Joe Fung, an enterprising young Hong Kong native. Previous guests had given him very good reviews; we decided it was worth a try.
This trip definitely made me into a believer. Some of the benefits:
The place: Yuen Long is well off the beaten tourist path, so by staying there we were able to get a taste of the "real" Hong Kong, living in the same kind of apartment, eating in the same noodle shops and dim sum places, and shopping in the same kinds of neighborhoods as the locals. We were also a short walk from the nearest subway station, and Central was only a half hour subway ride away. If you go to Hong Kong with a Filipina, Central is an obligatory destination since that is where the Worldwide Plaza is located – a five story building full of Filipino shops and eateries, and the place where all the OFW Filipinas congregate on Sundays. We also wanted access to downtown for shopping and for some of the excellent free classes offered by the Hong Kong Tourist Board.
The people: Airbnb turned out to be as much a social experience as a lodging choice. During our stay the other bedroom in the apartment was occupied first by two young women from Malaysia, then by an Indonesian engineer working in Taiwan, and finally by a Filipino accountant from Bulacan. Most nights Joe accompanied us and the other guests to local restaurants (KKB), where we got to try out dishes that I've never heard of before (and I eat a lot of Chinese food).
The local knowledge: In addition to the restaurants, Joe took us on long walks showing off local attractions; helped us find a tea shop where I could lay in a year's supply of my favorite Chinese tea; even went with me to a computer mall in another part of town to translate for me and help me buy some computer parts. In the past I've had a hard time finding some things in Hong Kong; despite being a former English colony, not much English is spoken there once you get outside the major tourist places.
The cost: in this case, $36 per night. This wasn't a suite in the Peninsula by any stretch – you can find much more upscale places on airbnb, but that wasn't what we wanted. The room was small (as are most hotel rooms in Hong Kong), but very clean, with good a/c, wi/fi, and internet, everything worked, and Joe, the host, was accommodating above and beyond the call of duty. Another big advantage: no hassle about early check in. Our flight from the U.S. arrived at 6 a.m., and the room was ready when we got there.
All in all, it was a very different and much more enjoyable experience than being an anonymous guest in a big hotel in a tourist area, and at much lower cost.
So, we're back in Davao for year 2. Asia is starting to feel like home. One of the great things about living in the Philippines is that there are so many interesting places in other nearby Asian countries that are only a cheap flight away. And with airbnb you can go to any of them and stay with ordinary local people at budget friendly prices.
P.S.:  For those who may be interested, airbnb also currently has (at last check) 13 listings in Davao, ranging from $10 to $97 per night. We're thinking of listing our spare bedroom – probably not much of a money-maker, but just for the fun of meeting interesting people.