NEW articles daily! Subscribe below to receive daily updates with our new articles!

Quoting Will Rogers, the twentieth century American humorist, "All I know is what I read in the papers."  That is where I stand (or sit) right now.  Other quotes about journeys and destinations come to mind, but I will not use them as "filler" for this article.  Newspapers – especially in electronic formats – are my sources for most news from "home."
I am limited to newspaper reports of events back home in Pasuquin, Ilocos Norte until we arrive and settle in.   Oh yes, the "bamboo grapevine" or "coconut wireless" supplies endless tsismis on every possible topic, but factual?  I do not know. Being factual is not really a solid publishing requirement for some newspapers – just "newsworthiness."  Still, there is always some element of truth in a news story.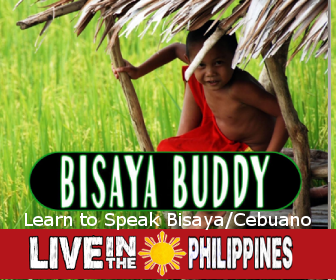 It is difficult to find "news from back home" while in the process of moving.  When I do find something, I devour every word and savor each thought those words produce.  Thank goodness for reliable The ILOCOS TIMES, on-line version.  Without it, my news-oriented mind would starve.  While it is a weekly publication, and sometimes delayed in its electronic conversion, every article that does make it to my screen is most welcome.  Reading about my beloved Pasuquin (whenever an article does appear) brings me closer to home.
Pasuquin needs an agricultural or industrial revolution.  A neglected irrigation system limits farmers to one yield of rice per year.  Increasing prices for fertilizer further limits that.  The situation calls for action, whether restoring the irrigation system or moving away from agriculture.  Residents, especially the hard-working farmers, are literally becoming "dirt poor" with currently inflated prices devouring their pesos.  Recent newspaper announcements, however, seem to provide the salve for these financial aches and wounds.
Development is occurring in Pasuquin.  The other year, Hawaii-based developers erected a mango processing plant.  Unfortunately, the jobs it created, while good, are seasonal.  It was a start, though.  Next, foreign developers identified a breezy, higher elevation barangay of Pasuquin for sighting a windmill farm.  A smaller scale farm exists on the northern coast of Ilocos Norte at Bangui.  Pasuquin's farm will be much larger and able to generate much, much more "green" power for the province.  Now these developments do not take away much farmland (the windmills will occupy lands that have not been used for farming) but may employ some from the farmers' households.  Jobs that the windmill farm will create will not be overly numerous, but they will not be seasonal either.
The headlines for the most recent issue, "Japanese investors set to finance P3.5B coconut plantation," trumpet another new development.  This time, agricultural and industrial worlds will join hands.  I hope that farm family net worth will benefit, too.  It will not be another copra operation, nor look to the coconut as a source of human nourishment.  These coconuts will "feed" industry – the transportation industry in particular.  Coconut trees can be grown practically anywhere, and Japanese investors will plant the trees on about 400,000 hectares of "denuded, unutilized public lands in Northern Luzon, including Ilocos Norte."  The desired product is coconut methyl ester (CME).  When added to fossil diesel fuel, it produces the only fuel that meets Japanese biodiesel standards.  There are millions of hungry buses and vehicles in Japan waiting for their buko juice diesel!
How does Pasuquin fit into the equation?  It will be the location of a coconut mill plant, providing a new source for jobs.  Other locations in Northern Luzon will have the coco-diesel plants producing the CME, but Pasuquin will be a mill town.  I am sure that many are happy that Pasuquin will receive a mill and not a coco-diesel plant.  Change is hard to accept in the province, and Pasuquin does not handle change any differently.  Pasuquiños will find this change – as well as the pesos it brings – welcome.  After all, it is change a little at a time.
Our hat is off to Rep. Roque R. Ablan, Jr. (1st district, Ilocos Norte) and others who bring these changes to Pasuquin.