NEW articles daily! Subscribe below to receive daily updates with our new articles!

My wife and I live in Northern Mindanao since I retired back in 2013. A big change for me, not so for Katleen, Pets and animals have been a part of most of my life. Living in California as a child and adult I had dogs, cats, fish for pets and even tried a hamster in the house but did not care for him, too loud at night. And after my time in the Navy, we raised chickens, ducks, turkeys, geese, goats, and pigs to help us reduce our food cost.  And I enjoyed the experience but knew I would not make a good farmer. With animals comes responsibilities and that is something my adventuresome nature and lifestyle did not blend well too. Hard to drive away for meetings and wok in the middle of a snowstorm, if you are single and have pets or animals, they need to be warm and feed.
But now I do not worry about work, and if we are away our dogs are cared for as someone is there for them. But hard to stay away for long periods, I miss them. Plus when we first moved here I dreamed of quiet and calm life. Our puppies are not quiet at night, they tell us when people are walking around our area or there is a dog or a cat about to invade home ground.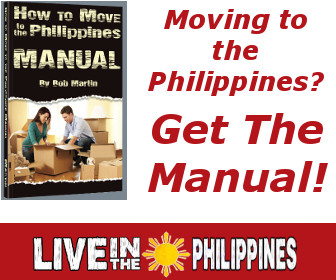 But I find my life now revolving around pets and animals. When did I give up control or did I ever have control of my life? Early every morning I wake to roosters announcing the sun is up and it is time to be doing chores if I take a nap that the same set of roosters wake me again telling me that they are King not just the neighbor's roosters but Katleen's flock, too. As I sit having my lunch a pair of Doves tell everyone in the house they want food, fresh water now, plus my sweet wife now has another pig to raise. Hmmm!
We do not live out on a farm and I asked Kat awhile ago was this proper with our neighbors right before someone in the area decided that their pig was going to be for their party that afternoon. Yes our neighbors have them also. I may be old but I do not think I am foolish, it dawned on me fast, once the pet and animal count started raising that I needed to be quiet and not rock the boat. It was not a chore that I needed to worry about other than from time to times I might need to feed the puppies lunch and make sure that they have fresh water. The other animals' everyone else handles so all is good in my world. But there is a worry on my troubled brow, when we were first married I was told that no dog was to ever sleep on our bed. Beds were for people and floors are for dogs.
One evening after my shower I came out and Sissy was laying on the bed with my wife petting the sweet little dog and I thought that once it was time to sleep, on the floor she would go. Well that did not work out and Sissy sleeps on our bed and now I have noticed that as of late Shadow has been invited up to play in the evenings, Sissy is not real happy about this and I am not sure there is enough room for Kat, me and 2 dogs. I am worried, as I do not think I will like the floor much.