NEW articles daily! Subscribe below to receive daily updates with our new articles!

My wife is Filipino. She says she is Asian. Is she correct? There comes a need when accomplishing government forms to state one's race. I have seen some forms that actually list Filipino, but most don't and have two categories that I think a Filipino might feel are correct: Asian or Pacific Islander. My wife does not think of herself as a Pacific Islander just like Japanese people mostly do not consider themselves Pacific Islanders even though they are on islands in the Pacific. All maps of Asia I have seen include Japan and most include the Philippine Islands. I am going to expound on whether or not Filipinos are Asians on the following bases: Cultural, Genetic, Geographical, and Self Identification.
Cultural
There are some aspects of Filipino culture that are very Asian. Filipinos eat rice with every meal (but not with chopsticks) and foods like pancit and lumpia fit in with other Asian cultures. Filipinos also respect elders, have strong family ties, are polite and have the Asian concept of face and the importance of not losing face. On the other hand, Filipinos have Filipino time, which seems to be more of a laid-back Pacific Islander attitude and they roast pigs over a fire in a style similar to Pacific Islanders. Filipinos also have Spanish influences like siestas, some traditional dances and clothes, Catholic Church, and many Filipino foods show Spanish influence. Filipinos have adopted the cultures of other areas in a cafeteria-style taking what suits them and leaving the rest. Makes sense to me, but I don't think this help in our attempt to classify Filipinos as Asians or Pacific Islanders or Hispanics.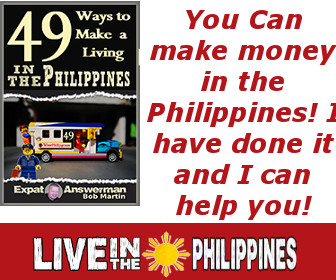 Genetic
My wife will see someone on television sometimes and say, "She looks very Asian." When she says this I see the person and I think they look very Filipino, but not really very Asian. Filipinos to me do not look very much like Chinese, Koreans or Japanese. They do look similar to Indonesians and to a lesser extent Vietnamese. If you were looking for an in-depth scientific anthropological dissertation on the origin of the people of the Philippines I am sorry to disappoint you. It is my understanding that the inhabitants of the Philippines came from Indonesia and some may have come from China. I don't know, but that would lend credence to Filipinos being Asians. I understand that Spain ruled the Philippines for years, but few Filipinos have a lot of Spanish blood, but many have Spanish names.
Geographic
Most maps of Asia include the Philippines, but I wanted to see if the Philippines was on the Asian Continental Tectonic Plate. It actually does and doesn't. About half the Philippines falls on the Asian plate and half on the Philippine Tectonic Plate. This actually explains the very existence of the Philippine Island Chain. The Philippines was created by volcanic activity along the border of the two plates. Classifying peoples race by what continent they are from does not seem logical to me, but in the case of the Philippines, I am not sure it is clearly in Asia.
An interesting fact that I think not many realize is that Israelis are more clearly Asian than Filipinos geographically. I enjoyed recently watching Israeli-born Gal Gadot in Wonder Woman. On previous visits to the Philippines, I enjoyed watching Philippine-born Angel Locsin play Darna on Filipino television. I have 7 questions for pondering and answering if anyone wants to share:
Is Gal Gadot and/or Angel Locsin Asian?
How is the Asian race defined?
Does being from the same continent make you the same race?
Why do we even used the word American, Asian or African to describe someone's race?
Do we need to identify people by race?
Who would win a fight between Darna and Wonder Woman?
Is the author of this article better at asking questions than answering them?
Self-Identification
I had a friend in college who to me looked half African American and half Native American. It turned out that his father was Caucasian and his mother was Filipino. He said that he was legally entitled to check Asian, Hispanic, Pacific Islander or White when accomplishing forms. His mother who was fully Filipino insisted empathically that she was White even though she looked to me at the time Hawaiian. I thought her a little odd. She seemed to me to be a little ashamed of her Filipino heritage and I did not and do not understand why. I did not argue with her, though and I wouldn't argue today either. I personally list myself as White or Caucasian. My wife identifies herself Filipino when a choice and Asian when not. Our boys are always listed as Asian and White, I check both boxes.
I write more to learn than to teach, so I ask more questions than I answer. The central question is in the title of this article and I would love to read comments especially from Filipino readers. A follow-up question to "Are Filipinos Asian?" is "Does racial identification matter?