NEW articles daily! Subscribe below to receive daily updates with our new articles!

There are many things we take for granted. Sunrise, sunset, pleasant breezes, gentle rains, … the list is endless. Among them, however, are some "creature comforts" that we don't think about until they go missing.
This past "Holloween" (October 31), we in Pasuquin and other cities and towns in Ilocos Norte were visited by "Mother Nature" dressed up in costume. She came to "Trick-or-Treat" as a typhoon. She called herself, "KROSA (Vinta)" and demanded much.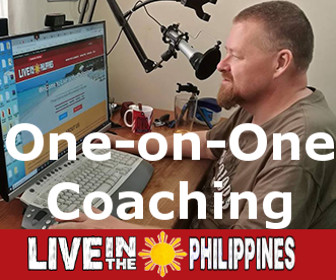 Everyone gave what they could: tree limbs and leaves, rice in the fields awaiting harvest, small rooftops, and anything that was loose or not anchored down. Still, Krosa wanted more.
WHAT A TREAT
As if pitching in as a community, we all satisfied Krosa's desires by giving her one of our prized possessions — our electricity.
Some, it appears gave little. We, in Barangay Nagsanga and surrounding barangays, gave a bit more. KROSA took this treat at 8:00 PM, then proceeded to wreak her tricks on us overnight. All was dark and stormy until sunrise.
The capital city of Ilocos Norte, Laoag, gave little. By 8:30 AM the next morning, everyone there was once again enjoying their electrically driven conveniences. The rest of us waited patiently for our turn.
By Friday evening, the municipality of Pasuquin was alight with power. Those of us still waiting could see their lights reflecting from the clouds above. We knew that our "curriente" was just moments away from reappearing at our outlets.
HEY, IT'S DAY 2 – SATURDAY
The dawning of a new day meant nothing more than natural lighting for us. We heard reports via the "bamboo grapevine" that workers from the Ilocos Norte Electricity Cooperative (INEC) were busily reconnecting customers, area by area.
Now, we were getting concerned. Customers to the south of us and customers to our north were now enjoying those things we take for granted. They had power to watch T.V. or listen to radios, power to run refrigerators and air conditioners, power for water pumps, and for the least of their conveniences.
Where was our power? Foodstuffs in our refrigerators were in jeopardy. The freezing temperatures within those appliances were no more. The convenience of frozen foods and refrigerated foods that we took for granted daily was no more. Did we treat KRosa too well?
THE BIG COOK-OFF
Everyone in the barangay was faced with the same problem, and everyone knew what had to be done. Gas and wood-burning stoves were srarted up, pots and pans prepared, and the parade of food from the now useless refrigerators to the ready stoves began.
It was to be a Saturday night cook-off. Everything had to be cooked, less it spoil. Of course, there wasn't any similar rescue for things like condiments, dairy products, and the like, which faithfully await their call in the now warm darkness of the dead appliance. These would be hurriedly consumed or disposed.
Normally, whenever this much cooking occurs, those behind the stove are eager to share the freshly cooked bounty with family and friends. This time, with everyone following suit, all had surplus to give away, but no takers. It was to be a barangay-wide, Saturday Night Feast.
We all went into our third dark night with bellies full and excessive left-overs neatly wrapped up for later. At our house, I know that Baket ko (Asawa ko) [my Wife] did a week's worth of cooking. I'm sure that the same can be said for other, surrounding households. The neighborhood certainly had a wonderful aroma about it.
SUNDAY? NO DIFFERENCE SO FAR
Churchgoers from our neighborhood dedicated prayers for the electricians and the safe return of power to our hamlet. Non-churchgoers muttered muted curses against the co-op, wondering why we, in Nagsanga, seemed to be the last ones served when these brown outs occur.
Prayers appeared unanswered. Curses – well, any result on that front remain to be seen. Official word from INEC was that "line slicing" was ongoing, and that they were working as fast as they safely could.
They were safe, all right! I didn't see a single crew or repairman working on lines between the municipality that was awash with curriente and our now parched barangay. My normally happy demeanor was starting to turn sour. Something was just not right.
On the drive home from Church, I asked Emy to go slowly. I wanted to see if I could spot any problems. I believe I did. Between the municipality and the barangay, I saw at least two power transformers on power poles that were not connected to the high voltage lines.
A LESSON IN ELECTRICITY DISTRIBUTION
These transformers feed the 220 VAC service lines that distribute electrical power to a set number of consumers. The high voltage inputs for these transformers are connected to the high voltage lines via a large, manual circuit breakers. The breakers for the transformers that I spotted were hanging open.
Open breakers mean no high voltage being supplied to the transformers. Without the high voltage input, the transformers can't "step down" the voltage to 220 VAC. With no 220 VAC available at the transformers' outputs, no curriente can flow to the consumers. It's called "Brown Out"!
This scenario has happened before. Five years ago, after a rather nasty super typhoon, we went seven days without power. The last three of those days occurred because our little barangay was forgotten. INEC thought the entire grid was functioning. Three days of angry telephone calls proved otherwise.
It's Sunday afternoon, now, and I don't know when I'll be able to submit this article. MindanaoBob usually puts these articles up for publishing on Sunday mornings, and you, dear readers, get to see my ramblings the very next Tuesday. I'm definitely late with this one.
I'm pounding this one out on the only battery-operated device that still has some charge left in it. Every other "convenience" in our household that uses rechargeable batteries is in "Lo-Batt" shock. Hopefully, refreshing curriente is but moments away for them.
MORAL OF THE STORY
No matter how good the electrical service is in your area, it pays to have back-up. This week, I'll be shopping for a diesel generator, and arranging for electrical wiring changes to our house. I won't be caught flat-footed again in five years!
(Lo-Batt alarm on this device. Time to save documents, power down, and wait for the curriente.)