NEW articles daily! Subscribe below to receive daily updates with our new articles!

When I was growing up, insects allowed me to be entertained for many hours. I would watch them, look at their lives as they busily went about their tasks, ants at first, then many others ending I think with spiders, especially the Tarantulas. I had several as pets much to the displeasure of my mother that would find them in my room or in my clothing.
But in time, I found that my thinking turned and I did not want to share my home with the little pests and while I lived in Hawaii back in the late 1960's for 2 years it turned into a war, due to the cockroaches there. They were big and they were everywhere. In my apartment as a routine, I would remove thing out of the closets and spray heavily, leave and come back and clean up their bodies. But it was an ongoing battle and I never won the war.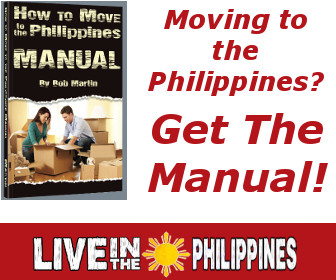 When I Lived in California the battle continued but my tactics changed. I moved to pest control companies and while not winning the war. I felt that at least my home was pest or bug-free. I know I was in a dream world and when we had to move up to Marysville in Northern Ca., new enemies showed up small field mice. But the Pest Control Company freed us of worry. But in the back of my mind, I remembered the rats I saw in Hawaii during the heavy rains, as big as cats coming out of the sugar cane fields. My sleep though was peaceful.
Then 5 years ago we moved back to the Philippines and moved into our new home. And I became a warrior, as there was no Pest Control Company here to assist me, I was all on my own. I found that bugs, mice, and rats are very aggressive and have no intention of leaving me alone. First order of business was the rats and mice, set traps in the house and after a while, I won, but then we heard the rats playing up in the roof bothering the dogs and waking us up at night. Found the holes and blocked them and put out sticky paper traps and after a couple of years, we were free inside our home. But found that the mice got back at us, they found a way into Kat's washing machine, parts are on order and awaiting repair now for over a month.
Cockroaches, ants, beetles, and millipedes along with flying insects have been attacking and slowly we are turning the tide of battle. First was putting screens on the windows, greatly reduced the flies and ongoing spraying areas that are hard for us to get to and cleaning out nests as well as spraying around doors and windows has helped. Food in plastic sealed containers keeps our food safe for the most part when coupled with open bread, rolls and the like in the refrigerator has become part of our tactics.
However, now I have come to the conclusion that I will not win this battle, I am outnumbered and the enemy has the upper hand. But I have at least lost on my terms. There are areas that are bug free for the most part and the lizards have moved in to assist me on keeping me free of the bugs and for this help they only ask that I be a bit understanding when one falls from the ceiling and lands on me at night, or when one of their young sits on my deck watching me as I type on the computer. So once more life is good, as I have adapted to where I live and my surroundings. So I sleep well at night and during the day I can be relaxed knowing that I am king of my home, as long as I remember that my wife rules the kingdom allied with the 7 inside dogs that seem to be trying to usurp my side of the bed