NEW articles daily! Subscribe below to receive daily updates with our new articles!

This year's vacation in the land of the Big Box stores is quite a bit less exciting than I expected.  So much less, that it can easily be qualified in a single word:  BORING!
Unlike my life in the Philippines, this return to the homeland has no luster, no thrill, no real out-of-the-norm excitement that stirs the soul while raising the heart rate.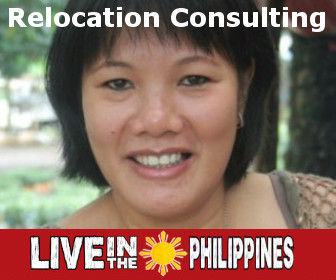 Though I try not to "vegetate" while here, I do feel like a part of an unattended vegetable garden.  I need some stirring, some weeding and hoeing, and some cajoling to grow.  Without something to spur on the spirit, life gets undeniably "old hat" pretty fast.
Don't get me wrong – I've had some wonderful experiences during this trip.
I was able to meet my new Grandson, Henry Dale Keating, upon arriving and continue to visit with him every Sunday morning after Church.
I was able to take in a live baseball game, with a promise of more to come, and experience the fun atmosphere inherent at most sporting events.
I was able to celebrate both the college graduation and the wedding of my older brother's youngest daughter, and see family and friends.
I was able to do some good, old-fashioned "box shopping" and put together our first Balikbayan Box full of goodies for shipping back home.
There are more activities that were equally enjoyable and that could be added to the list, but they all have one element in common.  They were all "planned" – none were spontaneous or, as I frequently experience back home, the result of last-minute notification by someone in the communications chain who dropped the ball.  Speaking of balls . . . .
FUTBOL
Argh!  FIFA World Cup.  Will it ever end?  Though I sit here, poking away at the keyboard, while Belgium vs. USA is slowly unfolding on the television in front of me, I'm just not that excited.  Remember, I'm into the atmosphere, not so much the game itself.  Modern day broadcasting has desensitized me.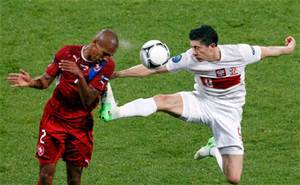 It's not that I don't like the game.  What I can't stand are the pre-game, the post-game, the half-time, and the "anytime we want to break in with some annoying or otherwise unimportant factoid" presentations that viewers – sports-loving or otherwise –  have to put up with whenever they're tuned in to ESPN or any other sports broadcast.
Seeing camera shots of young fans, crowded in a stadium or arena to see the game on the "Big Screen," mugging for the camera while hearing the commentator reveal the heretofore unknown factoid that "Kansas City is a great soccer town!" is just not my idea of "atmosphere."
HALF-TIME:   BEL 0 – USA 0.  Yawn.
FOOTBALL
Not to be outdone, various NFL teams are already advertising that "Football Season" is almost here.  Holy Smokes!  The tennis championships at Wimbledon, England are barely history.  Major League Baseball has yet to play the mid-season All-Star Game.  The – Ugh! – World Cup hasn't been awarded, yet.
Still, teams of the National Football League are already promoting the season tickets, their promises of high-scoring games and no-loss seasons, and even having summer workouts and practice sessions appear on various network and local television stations.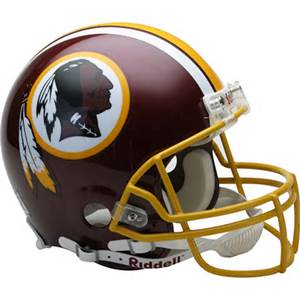 To make matters worse, there's the endless controversy over the team name of the Washington Redskins.  Both sides of the debate trot "real American Indians" in front of the cameras covering their news story photo-ops; some noble natives offended by, and other noble natives proud of, such uses of team names (either directly or indirectly) referencing them.  Need we know every single aspect, every single angle, every single praise and blame being shoveled on us, the sport-loving public, by manure-spreading broadcasters in search of an unremarkable broadcasting award?
Add to all of this the similar squeaks by the NBA to prepare for the upcoming basketball season, and you have a hodgepodge of compost able to desensitize even the strongest among us.
NOT A BALL AT ALL
There are other mundane issues that are plaguing my fun-loving, adventurous life style.  As some readers may remember from articles chronicling previous vacations to the USA, time is spent taking care of all of the healthcare related activities that need addressing, as well as the preventive healthcare activities.
This time around, things just aren't as good as they have been in the past.  Last year, I was diagnosed as being "pre-diabetic" and given instructions on what to do and what not to do.  Good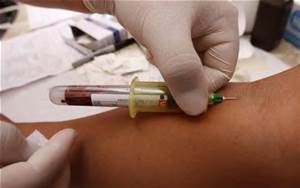 instructions, and faithfully followed for the most part (I am human, after all, but I never exceeded simple moderation at my naughtiest moments).
Problem is, some parts of the old body didn't get the memo.  Blood-sugar levels crept up just a little bit, and ventured from the upper "pre-diabetic" to the lower "diabetic" range.  Now, medication has been added to the mix; one more pill to take each day.  And oh, Paul, by the way, you should start taking one baby aspirin a day.  Now, what should I make of that?
Not to be outdone, it appears that my prostate wants "in the act," providing elevated levels of PSA in the same blood test that announced the dropping of the "pre-."  More tests coming up during this vacation to see what that mimicry is all about.  Hopefully, these are all just small, correctable blips on my medical chart.
LIFE GOES ON
Who could blame me for being homesick every now and then?  Last night, it was very hot and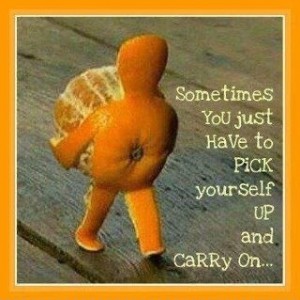 humid after the sun went down.  I was in heaven.  It was just like being back home, if I closed my eyes.  Too, we've already entered the month of July.  That return date is getting closer!
Wheh!  I feel a bit better after all of that venting.  Think I'll check the old bank book and see if there's any room for a little spontaneous excitement expense.  I could go for doing something goofy or exciting right now!
Time to get happy.
 P.S.
FINAL:  BEL 2  USA 1  EXTRA TIME +1 MIN.
Wouldn't you know it – all of the action of a REAL game occurs in overtime!   Yawn!