NEW articles daily! Subscribe below to receive daily updates with our new articles!

Over the course of my life, I've been invited to others homes many times. I, therefore, know how to be a well-behaved guest. First, upon entering, I never offer to remove my shoes since it is the host's pleasure to adjust to my way of doing things. Second, I will point out the flaws of their home, so they may correct them as soon as possible. Lastly, when discussing current events, if I believe their views are in error, I will explain in a commanding voice why they are wrong.
Hopefully, you realize the prior paragraph was a simply a bit of fun. Guests should always be respectful of their host's hospitality. Expat guests in a foreign country would also do well to adhere to this simple rule.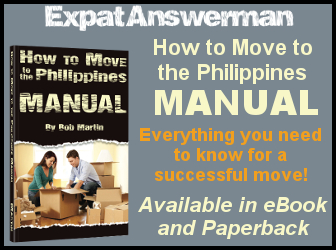 Before continuing, allow me a moment to address my fellow United States expats residing in the Philippines. Your behavior is a reflection on me, and mine is a reflection on you. It is only logical that Filipino's will make some kind of judgment of us as a group, in addition to judging us as individuals. If one of you fellow Americans is viewed acting like a jerk, the rest of us have to work twice as hard to counter that impression…so cut it out.
It is traditional for a guest to bring a gift for the host. Of course it would be silly for an expat to bring a gift for millions of Filipinos, however, there are more reasonable alternatives. For example, my wife and I presented school supplies to a local elementary school. Something like that may be beyond some expats budget, so they might consider something more simple like bringing special chocolates to distribute to their closest neighbors or the local children. Another thing my wife and I do is bring glow bracelets from the USA. We buy them in bulk and they only cost about 7 cents each. The kids like wearing them or finding fun creative uses for them. If you are generous with their kids, the parents will notice.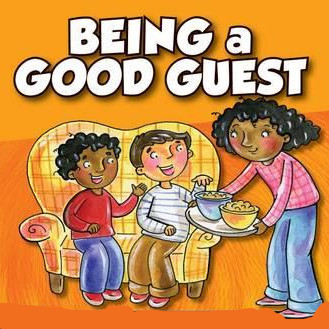 It is almost inevitable that Filipino's will be curious about your opinion of their country. When asked, be prepared, and try to focus on the positive. You might say, "The beaches are beautiful, and the people are so friendly". You also might try and be humorous and add, "I do however wish the beer was colder." Think about it this way. In your country of origin, when someone asks your opinion about their home, you don't start off by saying, "It needs some paint and it's too small".
When out in public, there is always the temptation to compare the Filipino way to your home country's way of doing things. The service at a restaurant might not meet your expectations. A store may not keep any stock of something you want to own today. Expats, please don't feel it is your job to point out your countries superior way of handling things to the waiter or the sales girl. If you were them, would you care about how some other country does things better? If you are one of those expats that think only by complaining will things improve, then you are getting dangerously close to jerk territory. Complaining about something in your home country is different. If the host of a party says "This party sucks.", that's acceptable behavior. If a guest at your party tells you, "This party sucks", it's just rude.
Something an expat would be wise to avoid thinking is, "I have my rights". The simple truth is that expats don't have any rights. As a guest, you only have the rights extended to you by your host. If the host says you can't use the comfort room, then you can't use the comfort room. If the Philippines says you can't own a gun, then you can't own a gun. On second thought, as a guest, you do have one right. You have the right to leave.