NEW articles daily! Subscribe below to receive daily updates with our new articles!

Bob Martin was Clear
Introduction
I'm Alex, the new kid on the block. My actual name is Alexander Mooney but Alex for short is alright by me. I'm not really new but I've been lurking in the shadows for quite some time now, few years to be exact. Although I've only just joined the LiP team so I've only just started working on a bunch of things behind the scenes, the kind of things most people don't talk about and the exact thing Bob told me not to talk about. Well, me being me I've decided to go ahead and let a few things out of the bag.
For starters, I'm going to be the tech guy here on LiP. Anything that has to do with the website I'll have gone over at one point or another and either optimized or totally changed. Sorry if your the kind of person that hates change because I'm here to take you out of your comfort zone.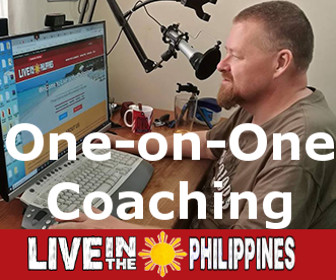 About Me
A little background about me! I've been living in the Philippines since I was 16 years old. Now that I'm heading toward 27 I've found myself back in the US. I've grown up in the US, grown even more in the Philippine but these are discussions for another time. I mean how interesting can an American living in the Philippines through his college years be? I mean endless partying and a buffet of Filipinas Filipino food; what could possibly be so fascinating? Sure I have a story, most people do but I'll limit this post to my new role here on LiP.
So what does being the tech guy mean? It means I spend too much time at home in front of my computer. I'll be doing an entire revamp of the Live in the Philippines site as you know it. Pretty much every single aspect of the website is getting redone and there are a lot of little surprises too. Not really surprises because I'm going to be divulging them to you here in this post.
Bob and I are Making Changes
So here is what's going on besides the redesign. A brand new forum is going up. Yea it might not be exciting right now but when you need some important information and you crawl back to the forum looking for it you'll be thanking us. We are going to have a whole bunch of free information there all organized and ready for your consumption. Things like marriage, Philippine visas, US visas, cultural information and tons of other good stuff!
A LiP Store!
Another thing we are doing is integrating a dedicated store here on LiP. If you want to send your girlfriend, boyfriend, mistress or whatever a gift in the Philippines we'll be here for you. What else? Well, now we've got a dedicated team to help with processing visas. Not Philippine visas (those are easy) but US visas for your loved one/s. We'll be helping you bring your wife/husband and their children to the USA. Why? So you can make some money retire and move back to the Philippines of course! In short, a lot of new features are going to be added to the site. A lot of things we'll be able to help expats or people who are looking to either move to the Philippines or those of you who just like bouncing back and forth.
Bob did Say NO
Now back to the title of this article. Bob did actually tell me no. We had talked it over and he said he didn't want to give too much away. He said if my article were to let out too much of what we were planning that he simply wouldn't post it. Problem is I'm the tech guy so technically If you're reading this then 10 to 1 I posted it without him knowing & even worse without his permission!
He might delete this he might not but show some support if you like my articles by commenting below and on Facebook. Would like to know what kind of things you'd like me to write about in my future articles. Feel free to comment if you don't like my articles as well because I've always got time to run through the comments and delete the negative ones LOL.