NEW articles daily! Subscribe below to receive daily updates with our new articles!

Over the past months on this blog there are two issues that we've discussed that are kind of moving together and certainly coming to a head. Remember how I reported that so many Koreans are coming to the Philippines? They come here mostly to study, but for other reasons too. Also, remember how I reported how Bureau of Immigration officers were being accused (and even fired) for scamming foreigners here? Well, these two issues are joining into one, and it is not looking good.
What has happened is that a number of Koreans have complained that Bureau of Immigration officers have been extorting money from them. These Koreans (reportedly Korean Businessmen) have reported the extortion attempts to the South Korean Embassy, and the Ambassador is taking action. As a matter of fact, he is acting in a way that could really hurt the Philippines. The South Korean Ambassador has frozen all Immigration applications for Filipino Overseas Workers who want to go to Korea to work.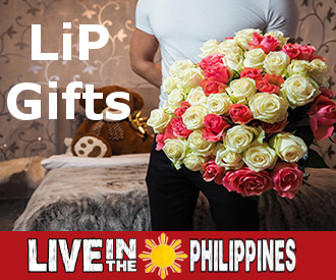 The Philippine Daily Inquirer had a story about the whole diplomatic mess today:
The South Korean embassy here will continue to suspend the issuance of visas to overseas Filipino workers (OFWs) bound for that country, Consul General Hong Sung Mog said Wednesday.

While he is scheduled to meet with Immigration commissioner Marcelino Libanan, Hong told INQUIRER.net in a phone interview he is "not optimistic" about getting a "positive signal" on the complaints by Korean businessman about extortion allegedly committed some immigration officials

"I plan to lift the suspension either today or tomorrow, but I have to get a positive signal from the Philippine government. So far, I am not optimistic about it," he said.

Earlier, Libanan, responding to the Koreans' complaints, said the real issue was not extortion but his agency's campaign against Korean nationals illegally engaged in business here, especially the retail trade.
It doesn't really look good. Several Philippine Senators are getting into the fray, and complaining that just because of alleged extortion by Immigration officers, it is not right to penalize innocent Filipino workers. My take on this is that this is the normal way things work between governments. One action by a government begets a response by the other government.
The best thing the Philippine Government could do, in my opinion is to make sure that the Bureau of Immigration is running a clean operation, and that it's agents are honest and forthright. I hear so many complaints from Immigrants here, that it is just obvious that there are problems. The Bureau of Immigration even fired two of it's officials a few months ago, after giving multiple warnings to employees and having those ignored.
I do hope that the argument between the two governments can be resolved quickly, and in a way that is best for all involved.