NEW articles daily! Subscribe below to receive daily updates with our new articles!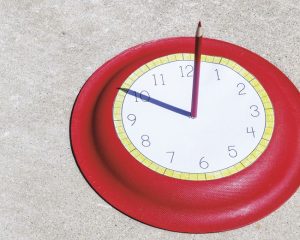 "Filipino time!" my wife's best friend from high school laughed as she got out of the van she own along with her Kano husband. The smile fled from her face when she saw the expression on mine. My wife immediately grabbed my right hand and squeezed it with an intensity I would not think possible for a 90 lbs. lady. This was my sign to hold my tongue even tighter than my wife was holding my hand or be prepared to face the consequence, probably a 3 day tampo. My wife's childhood chum made some attempt to explain why she had insisted on us being at the Cathedral of St. Joseph the Worker promptly at 9:00 am for the seminar we had to attend to be God parents for her new born daughter. The seminar started at 10:30 am which she knew because she and her family arrived promptly at 10:20 am. She told us to be there at 9:00 am, because she was afraid we might arrive "Filipino Time." My wife's friend of course did not tell that truth she instead told a lie about being confused on when the seminar was to start.
My wife, our two boys, my wife's 75 year old mother and I had gotten up and gotten dressed in clothes appropriate for the occasion. I was wearing a suit designed for a less hot and humid environment. We had walked to the main road at about 7:30 am, because the jeepneys run less on Saturday morning. We waited 15 to 20 minutes for a jeepney with enough seating space available to accommodate our group. We had road the jeepney to Tagbilaran City and caught a trike to Cathedral of St. Joseph the Worker, the big church in the middle of the city. We arrived at about 8:45 am.
We knew we were a little early so we walked around looking at the church. I like historic old churches so for a few minutes I was fine. As it got close to 9:00 am, we kind of started walking all around the outside in search of my wife's friend and family. At some point we just tried to determine which was less uncomfortably hot inside or outside the church. I asked my wife why her friend had not simply picked us up using their van. My wife did not give a clear answer. The truth would have made me even angrier. My wife's best friend came from a well-to-do family. She felt it was unsafe to even pick us up or drop us off at Mama's House, because it is in a poor neighborhood. As it was between the heat and humidity, the monkey suit I was wearing, and my increasing anger I was sweating and stewing like a pot of gumbo and feeling like a dumbo. I usually don't feel hot this early in the day even though Mama's House is not air conditioned, but I am usually wearing shorts a t-shirt and leather sandals. I think my anger was playing a role as well. My wife and her mom took things in stride. Our boys just seemed bored. My wife's friend had lived in California with her Kano husband for about 5 years. She knew I was from the USA. I have no idea why she thought we would be more than an hour late.
The seminar itself started promptly at 10:30 am. I don't understand Bisayan, but when I made out the lay minister talking about Adam and Eve I figured it to be a lengthy seminar. Twenty minutes later, I made out Noah's name then 30 minutes later John the Baptist. The seminar was in an air-conditioned trailer, so I was cool and bored into docility. As a result, I looked decent in my required Godfather pictures. This is the end of the story and the beginning of the rant.
I generally like, respect or at least understand Filipino culture and traditions. I don't have any of the aforementioned thoughts or feelings for "Filipino Time". My wife sets the alarm clock by our bed 30 minutes in advance. I have no problem with that I can just subtract 30 minutes. If "Filipino Time" was a constant 1 hour late, I could account for it and move on, but no it is not. For some Filipinos "Filipino Time" is an hour, others an hour and a half, still others 2 hours, etc. Even worse some times things happen on time. I just don't know. I can't figure it out. My wife now has a part-time job and she is NEVER late for work. We have arrived for parties an hour late and the only person there was the host. We end up helping the host get ready for the other guest who show up 30+ minutes later. Other times we are 30 minutes late and everyone is calling asking when we will be there.
The only part that I get is that appearance is valued higher than punctuality. If I were to spill coffee on my shirt and I knew that I did not have time to change my shirt. I would show up an on time slob, with a stained shirt. My Filipina wife in the same situation would go home and change and be late, but look perfect. This I get as a matter of priorities.  I think this only explains a small percentage of "Filipino Time" cases.
How is "Filipino Time" not just plain rude? Are not you saying when you are late that your time is more valuable than others? I live in the USA. Can someone tell me if Filipinos in the Philippines are better or worse than Filipinos living abroad? Has anyone ever done a study on how much money and business is lost due to "Filipino Time"? Are there any Filipinos reading this article that can explain this aspect of their culture to outsiders? Any help would be greatly appreciated.