NEW articles daily! Subscribe below to receive daily updates with our new articles!

No, it can't happen to me.  I'm prepared for just about all contingencies.  I'm careful in my procedures.  What could go wrong?   The worst that could happen would result in only a couple of hours extra work.  I'll give it a little more thought tomorrow. 
These are some choice selections from my catalog of "Famous Last Words."  I've uttered them quite often.  So much so that they deserve a separate section right at the top of the catalog.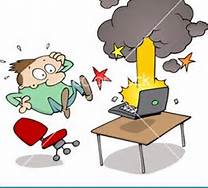 I'm sure that almost everyone reading these words are totally familiar with them.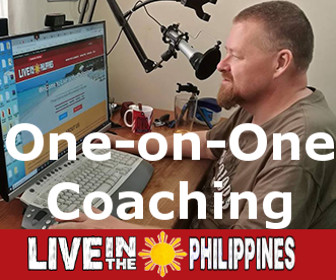 Funny thing, though – I seem to have stumbled upon an otherwise unobserved characteristic that they all share.  For lack of an official title, I'll just call it the "maximum utterance limit."  It's defined as "the maximum number of times that each can be spoken before being disproved or displaying that the underlying concept is false."
I now have empirical evidence that this characteristic exist.  I've uttered a couple of those selections one too many times.  I've exceeded the limit.
IT HAPPENED TO ME 
Apparently, I have expressed this first denial of reality – either verbally or in thought – too many times.  I breached its limit quite handily last week, and I've been paying for it ever since.  To my dismay, I also discovered that each of these selections are an active corollary of the others.  In short, when it rains, it pours.   The corollary that kicked in was the one about the result being only a couple of hours extra work.
What was it? you ask?  It was a hard disk drive crash in my laptop computer.  The very laptop that I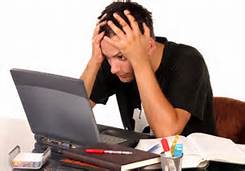 heavily rely on for oh, so many things.  It didn't happen all at once, but I failed to recognize the initial symptoms and it teasingly occurred over a couple of days' time.
The first indication was difficulties with my email application, Microsoft Office Outlook.  Abnormal activities with managing my email started with a single glitch, and worked its way up to near-inability to do much more than read the mail.  Immediately backing up all emails, I jumped right in to troubleshooting mode.
The result of a few hours of poking around, reading numerous FAQs and software support articles, and finally asking for technical assistance, was instructions to reinstall Microsoft Office, of which Outlook is an integral part (and couldn't be reinstalled by itself).   I tried it – a gazillion times – but the reinstallation just wouldn't go.
WHAT COULD GO WRONG DID 
Further tinkering around provided me with more unwanted insight.  That, and the slowly creeping crash, showed me the folly of the earlier expressed sentiments and sounded the alarm bells.  I needed to back up all of my data – something for which I was not prepared.  Only at this moment did I realize how much data was on that drive in need of saving.  I didn't have any storage media available to handle the load.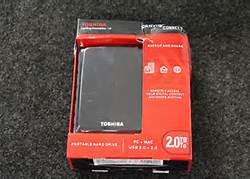 A quick trip to the local electronics emporium netted me a new 64 GB flash drive and a 2 TB (that's two terabytes, or 2,000,000,000,000 bytes) external drive.  Now, I was well armed for the task at hand. Overkill?   No, not in the frantic mind of a near-panicking high-tech troubleshooter.
Connecting the external drive (which was made in the Philippines, by the way) to the laptop provided additional insight into the severity of what I was facing.  It took numerous attempts for the "plug and play" feature to recognize something new was being added to the mix.  When it finally did, and tried to install the necessary driver, a new error occurred. The driver couldn't load.
I was no better off than I was at the beginning of my endeavors.  Thank goodness that I could still communicate with the software support folks, albeit not as well as when this sick laptop was feeling better.
THE ULTIMATE FIX
Everything came down to a solution that I feared:  After fully repairing the hard disk drive and verifying that it was, indeed, repaired and fully usable, I needed to restore the laptop's software and firmware to "fresh from the factory" condition.  That meant that everything on the drive would be deleted – wiped clean – and that the drive would be reformatted.  Next, the operating system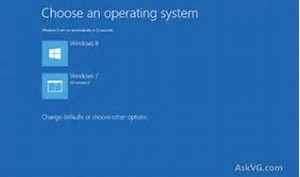 and all of the initial programs and applications would be loaded back onto the drive via a clean installation.
Fighting off panic at the thought of losing something, anything, I realized that I needed a system repair kit containing everything I needed to renew the health of this sick puppy of a laptop.  I ordered and received the kit from the manufacturer, and immediately used the kit to repair the driver installation problem.  Success!  (A long time coming success.)   I got the laptop talking with the external drive, and completed a 10-hour data backup.
With fingers crossed, after insuring myself that everything that needed to be saved was, I started the process of turning old to new.  We were "off to the races."
ARE WE THERE, YET? 
As I sit here writing, the process goes on.  All appears to have gone well with the process, so far.   All of the software and applications have been reloaded.   The process is in its final stages – UPDATES.  Yes, everything that was put back into the laptop has to be brought up to date.  From what I see, that's about three years of various upgrades and improvements for all of that software.  

166 updates for the operating system and its ancillary applications, alone.
SO,  WHAT DID WE LEARN?   Obviously, periodic backups of data and periodic preventive maintenance measures for computer health rise to the top of the list. Too, don't let your guard down when using the computer to download and open emails and files.   Antivirus applications are a must, as well as using discretion in what you download and from where you download it.  Finally, recognize that disaster may be a keystone away.   Be prepared for it, regardless of how remote you believe it may be.
I couldn't detect any "Reset" for that "maximum utterance limit," either.   Who knows?   The next crash could be just a couple of words away.