NEW articles daily! Subscribe below to receive daily updates with our new articles!

I remember Christmas and New Years in my hometown in California. Outside was cold or very cool because my home was located up in the Sierra Nevada Mountains, north of Yosemite Valley. But inside was warm and happy; a Franklin cast iron fireplace with wood heated our home. We would have a Christmas tree up and lots of decorations around our home and on our bookshelves. It was a warm comfortable place with my daughters laughing and talking. And under the tree was lots of presents for everyone, we even had up Red Stockings mounted on the wall to be stuffed with small items on Christmas Eve after the kids were in bed, candy, cookies, and fruit cake were out for whoever wanted to snack. It was a typical American setting right down to the Christmas music playing. I remember it fondly. The season ran from right after Thanksgiving (end of Nov. until Jan 1 or 2, at least in our home, then everything was put away and the tree took out to be burned or planted.
The Christmas and New Years Dinners where feasts filled with great food (Roasted Turkey, Ham, Prime Rib, mash potatoes, and candied Yams, Salads and Oh the wonderful pies of different types). We would eat until we were stuffed and end up falling asleep watching TV and talking.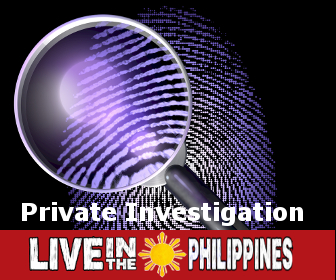 As wonderful as my Christmas memories are I like the celebrations here a bit more. Even thou I miss my kids, grandkids and great grandkids. Here Christmas starts several months before it does in the US, with decorations and music and it continues until the end of Jan.  The focus here is family instead of presents, more so than what I remember in the US. Everyone would always ask what was your presents, what did your kids get and were they happy with what the got. Not so much on who came over or did you go to family for Christmas or New Years dinner. Here the holidays are more focused on family and enjoying life and celebrating Christ and what He stood for (Loving our fellow Man and Loving God). Going to church and celebrating our faith.
The Dinners are also different and while the thought of a Turkey leg makes my mouth water, the thought of Chicken adobo, or Bulalo soup (beef Soup) with rice, Sweet and sour fish, and a plate of Kang Kung (green leaf veg. like Spanish) and watching everyone enjoy their fruit salad as we talk, tell stories and enjoy ourselves, seems fun for me as I make new memories. Yes, a few presents are handed out, but not many; they are almost an afterthought. For everyone wants to visit and play games. Or sit and talk as they enjoy a beer with each other while watching all the little kids running and playing. I do not care to drink beer here; never really acquired the taste for it, for me a small glass of wine or a bit of brandy is more for me. But my doctor tells me I must greatly limit what I drink as it is not good for me anymore. But I still have a bit of brandy on Christmas eve and a small glass of wine on New Years just to celebrate.  Merry Christmas and a Happy New Year to all!!