NEW articles daily! Subscribe below to receive daily updates with our new articles!

When I lived in California communications was easy. I would pick up a phone, landline if I was at home or in the office, or Cell phone if I was traveling (no answer, no problem just leave a message).  Or if need be to send an email with attachments if it was work related and I needed to share documents. I did not use Facebook much as I did not need to most of the time, I did not see that much of a benefit, plus I wanted some privacy. To share my photos easy just attach to an email. But times change, plus changes in lifestyle mean changes in other areas of your life. Also, remember I am a product of a different time. I was born in the mid-1940s shortly after WWII and before the Korean War or as my kids said to me a couple of times, I was born back in the stone ages, in fact, I think I have been asked by some kids if I ever rode a dinosaur when I was their age.
When we moved here it was a wake-up call for me and thankfully my wife was willing to help me get out of the dark ages. To show how old I am, when I was learning electronics, it was all vacuum tubes and when it was time to learn about the new thing on the block, transistors, our instructor looked up and said not to worry learn enough to pass the area test for these devices where a fad, as tubes would never be replaced. Well in many ways he was right, but tubes were on the way out. Transistors as a mainstay were a fade and replaced quickly with IC's. This is many years before Home computers and cell phones both of these were only found in science fiction books which I read as a kid and dreamed about.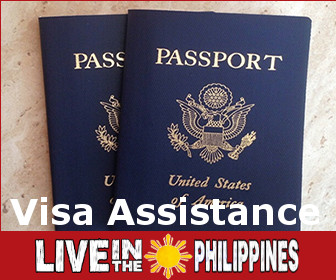 Staying in touch now with friends and family is different. I use Facebook to send messages, photos and updates of what all is going on for friends and family, email for private messages, to those back in the USA, that should not be open to all. Phones, which were a mainstay for me years ago, I hardly use anymore. In fact, my phone lets me monitor my usage and it seems on a busy day I am using it less than 10 minutes a day on average. Mostly to text Katleen to find out where she is in the store when we get separated or to let her know about a brown out if she is out and about. Her voice mail is not used for landlines or cellphones, at least to those that I call, so normally I text and that can be hard if I do not have my glasses with me. My eyes are not the best anymore. If I call back to California I use the Computer. I cannot afford to call via the landline or the cell phone, very expensive, after all, it is halfway around the world.
But I know I am outdated, recently I asked Kat to teach me how to use Twitter and Skype as it seems Facebook is old hat and out of date, even cell phone usage is going to Skype and to computer-based audio/video chatting.  Science Fiction of my youth has truly happened, the video phones of science fiction of the 1950's and 60's are here with us now, in fact, my wife has an Apple watch that she talks into as it is linked to her phone. And hers I think is better than the one Dick Tracy used in the comic books of old that I read back in grammar school. Oh, the shame of it. I have allowed time to pass me by as far as technology goes, how did that happen I wonder.