NEW articles daily! Subscribe below to receive daily updates with our new articles!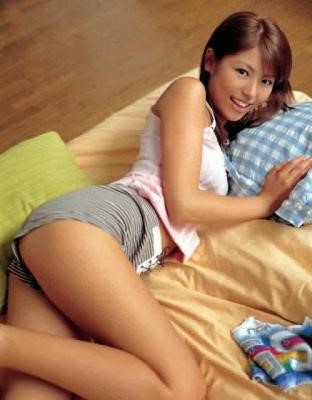 "My husband finishes in less than 60 seconds", a Filipina lady sadly shared about her Kano husband at a pot-luck. Another Filipina tried to brag about her Kano husband, "My husband goes for 60 minutes!" After a good bit of discussion the group of ladies came to the conclusion that 60 seconds is preferable to 60 minutes. I did not overhear this conversation and if I had I would not have understood it anyway because it was in either Tagalog or Bisayan. My wife told me about it after the party. My wife said she made no comment on my longevity, so I think I will leave that out of this article. The truth is that most Filipinas I know would rather have a fertile man who is a dud in bed than an infertile stud. This article is not about sexual compatibility; it is about verbal communication compatibility. If the picture and the opening of the article tricked you into reading…sorry and please feel free to stop reading now and move on with your life.
Questions in place of answers
"Dear I want to help you with the laundry. Should I fold or hang these clothes?" I asked my wife hoping for a Yes or No.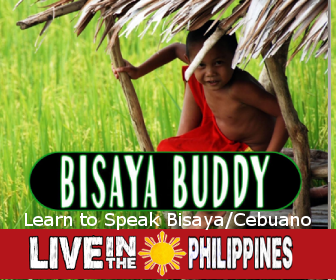 My wife replies, "Whose clothes are those?"
"Our boys." I answer, "Do you want me to fold their clothes?"
"How long have we had children?" inquires my love.
"Well the older is twelve; do you want me to fold the clothes?" I ask for a third time.
"What have we always…Where are you going? Aren't you going to help with the laundry?" my wife questions as I open the door and leave.
"No." I answer. Sometimes you have to take a tampo.
That's OK
"Honey, do you want some ice cream?" I ask my beloved as I spy an ice cream vendor in the Island City Mall.
"That's OK." My honey replies.
I repeat the question a few times rephrasing slightly and get the same response. This goes on for a while, but long story short I to this day do not know if my wife wanted ice cream or not. I do not know if saying, "That's OK." is a yes or no. Do you?
I hear what you said.
I would like to have, but….
I understand why you wanted me to do something, but…
I wish I could help you, but…
I am concerned.
This list could probably go on for a long time. If you want to add to it feel free in the comments section. One of the most frustrating instances was when I was helping my wife to be to get her Fiancé' Visa and I asked if a form had been filed. I was given a simple, "Yes.", by a family member, but it had not been filed. I ended up making a number of calls and un-necessarily and wrongly yelling at bureaucrats over the phone. I don't think I was really being lied to it was a communication problem.
He or She
If you are listening to a Filipino telling a story and you think you hear the wrong gender pronoun being used try to understand, be patient and be kind. The confusion is not related to lady boys, which the Philippines seems to be famous for all though I think the actual number of lady boys is actually much lower than a lot of people think. My understanding is that in most or all Philippine languages there are no gender specific pronouns. Listeners are supposed to use context clues to know the gender. My advice is use context clue to figure out which is which silently. Do not correct your wife in public.
Solutions
Well, I think I defined the problem pretty well. Now for solutions….I got nothing, zilch, nada, sorry out of stock. I am not sure why, but Filipinos seem to avoid answering simple yes or no questions. Part of the problem with trying to get a yes or no answer from a Filipino is that most Filipinos seek to avoid confrontation. Another part of this is due to the way spoken communication is viewed in the different cultures. In most Western cultures the primary reason for communication is to exchange information to get something done. In Filipino culture the primary purpose of spoken communication seems to be entertainment and building relationships. I ain't knocking Filipino culture. I understand why it is what it is. That does not help much though. If any reader has any solutions please share with the rest of us.
Since I made a free will choice to marry someone from another culture, I try to be patient, keep calm and am trying to figure this out. I have not yet after 14 years, but I will let you know if I do. Part of communication issues is also male versus female, I think, but since the majority of Western/Filipino relationship the Westerner is male and the Filipino is female this is a big issue. About the only time foreign significant others hear, "No", from their Filipina mate relates to the opening of this article. If they have already fathered children, then they are of little use now are they. Oh well….
Question of the Day
What do you think is the biggest compatibility issue facing couples where the man is from a Western country and the lady is from the Philippines? (Communication, Sex, Money, Children, Religion, Birth Control, Other)