NEW articles daily! Subscribe below to receive daily updates with our new articles!

For the past several years, there has been talk in the Philippines about a credit reporting system. I had never really heard of anything coming from the talk, although I heard a few years ago the law was passed about this. Still nothing concrete though.
The other day though, I got an email from Globe Telecom. I will include a copy of that email in this article. Based on that email, it would appear that action has already been ongoing, and is moving forward at a rapid pace.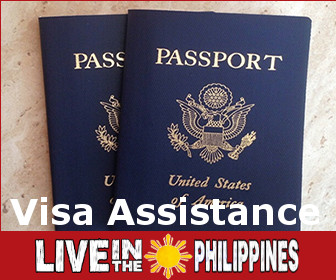 For me, I see both good and bad in this. For me personally, I don't really see any bad, only good things. For others though, this could be bad news. I do know that a lot of ex-pats come here to the Philippines leaving behind a lot of debt in their home country. Now, I have no idea whether this credit bureau that's being set up here would do any reporting to other countries or not, but if that were to be could pose a problem for a lot of ex-pats. I did not leave any debt behind in the United States, so it's not really a concern to me.
The good
Getting credit here in the Philippines has always been difficult, especially for ex-pats. For example, if you wanted to borrow money to build a house, buy a car, or whatever it can be difficult because we really have no credit history here. On the other hand, if you're buying something that could be used as collateral, such as a house, that can be worked out because there's something in place at the bank and take if you don't pay. Still though, with no credit reporting here, even if you get a bank to loan you money for a house, or something else, when you make all the payments you don't get a credit towards that to give you a good credit record.
If credit reporting agencies like we have in the United States were set up, anytime you were to make a loan, pay ongoing bills, and such, this would all be recorded and help build a history of your worthiness to receive credit. Personally, I see that is a good thing. Given the fact that many people move here leaving debt behind, I can see where they would be worried about this.
Based on the email that I received from Globe, it sounds like this credit reporting has been going on for several years already, but that telecom companies are just now being included this year, and Globe has every intention to cooperate. For me, where paying the bills every month anyway, so why not get some kind of credit for our on-time payments that we make every month. If paying everything on time would mean that it would make things easier as far as applying for credit, I consider it a good thing.
Here is a copy of the email that I received from Globe Telecom:
Dear valued customer,

We place great importance on keeping you updated on anything that would matter to you as our customer. That's why even right at the beginning of your journey with us, we find it essential to share with you the recent mandate in which the government has asked us to strictly comply.

The Credit Information Corp. (CIC) has directed Globe to adhere to the Republic Act 9510 or the Credit Information Systems Act (CISA) of 2008, which mandates various organizations, including banks and credit card companies, to submit their customers' basic credit data to the CIC. The CIC is a government-controlled agency responsible for establishing a credible and centralized credit information system in the country.

This year, telecommunication companies have been included in the list of organizations required to submit this information. In line with this, Globe has started providing required credit information needed by the CIC to comply with RA 9510 in June 2017. The government is requiring Globe to send your account/s' basic credit data and updates on a regular basis to the CIC. This includes your contact details and updates on your account, including any outstanding and overdue balance.

Rest assured that your call, text and data usage information will remain private. CIC will also not share your credit information with other credit institutions without your authorization. Participating credit institutions will be able to get your credit information from CIC upon your approval when you apply for a loan, insurance or a postpaid account. With this, we highly recommend that your Globe payments are kept updated as this could influence your creditworthiness.

We value your awareness on these matters. To learn more about the CIC and this mandate, kindly visit www.creditinfo.gov.ph.

Thank you, and have a wonderful day!

Sincerely,

GLOBE TELECOM
Share your Thoughts
So, what do you think about this? In my personal situation, I don't really see any downsides. For others, I can understand that it may be different. I would be interested in hearing your thoughts.