NEW articles daily! Subscribe below to receive daily updates with our new articles!

Over the past few months, cryptocurrencies, most prominently Bitcoin, has exploded in popularity. A lot of people are starting to invest, mine and really consider getting into Bitcoin. For those unaware, cryptocurrencies are virtual currencies that aren't regulated or connected to any country/bank. This makes them fairly unstable and potentially unsecured, but they are also very useful and convenient.
A lot of OFWs (Overseas Filipino Workers) are actually using Bitcoin to send the money they make home to their families. The advantages of doing this are faster turnover rate and fewer fees to pay but at the cost of the unstable nature of Bitcoin. For all they know, the next day when their families receive the Bitcoin, the value might crash and they lose all the money they were gonna send home. It's obviously a risk many are willing to take though because a lot of OFWs are doing this. It's to the point where the Philippine government is looking into regulating this practice, which is fine as long as they don't take away the convenience factor, otherwise, the OFWs will just stop using this method.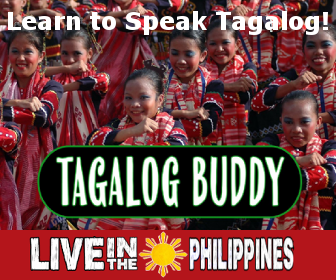 I think the government looking into regulating Bitcoin is a good sign, it means they are open to the idea of virtual currencies. I know that Indonesia banned the use of cryptocurrencies for transactions int he country, which I don't think is a good idea just because the more prominent these currencies become, the more people will want to use them for more and more stuff. I think having the choice of using regular Php or Bitcoin is nice. Of course, the businesses in the country will have to adapt as well, and if not enough of them get on board then the convenience factor will be lost and the currency will be less used.
A lot of people now are holding onto Bitcoins (or part of Bitcoins), with many more jumping in. The value is still rising, which is kind of scary because the bubble is bound to burst soon and the value will crash right? Who can say, it might burst tomorrow or even years from now. That's why I personally wouldn't invest in I or at least, not this late in, there's too much uncertainty.
I mentioned security risks, and those security risks are very much a big problem with Bitcoin. Just weeks ago, millions of dollars worth of Bitcoin was stolen. You might think, "just store it in a bank" but that's the thing, Bitcoin isn't connected to any bank, so there s no bank to store it in. Well, unless you store it on a flash drive and store said drive in a safe deposit box in a bank. If your money is stolen from a bank, you can simply call your bank and get it sorted, if your Bitcoin is stolen, you're out of luck as it's on you.
Overall, cryptocurrencies are looking like they have a bright future, but really only time will tell if they stabilize or crash. We'll see how that turns out, as well as how the Philippines plans on regulating it.