NEW articles daily! Subscribe below to receive daily updates with our new articles!

Black Magic in The Philippines
I think most would say that Filipina and perhaps Filipino in general are far more superstitious than Westerners.  My girl friend  has a superstitious saying about so many things.  The other day we found 10 peso in the street.  She picked it up and said she had to put it separate from her other money.  When I asked her why she said "that's what they say."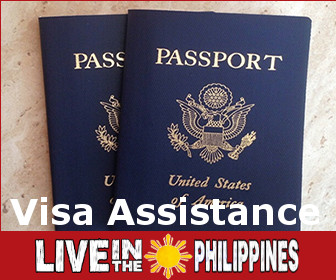 Another Filipina told me she had a dispute with a landlord so she put a curse on him and he died.  I tried to pursue this and she wouldn't talk more.  I wanted to know when she had him cursed and when he died but she quickly went quiet when I asked for details.
Another Filipina told my girl friend that a mutual friend had been cursed and that something was wrong with his face.  It was basically rotting she said.  Now that seemed pretty impressive to me.  I tried to find out when her friend first found out about the curse, was it before or after the pinoy (man) started having problems.  Pretty easy for someone he did wrong to claim they did it as an act of revenge.  The man has a reputation as a player and the word is someone got angry for being made a fool of.
I've seen stories of "quack doctors" in the Philippines.  An expat told me his girl friend went to see one when she got sick.  The guy chanted a few things, did some odd things with animals and after a long illness, a few days later the girl was well again.
A couple of nights ago, our toilet seat fell and the noise it made didn't make a lot of sense.  It just didn't seem right.  Jessie is convinced it was the ghost of the old woman that lived here for many years.  As she was explaining, I must admit I had a few chills going up and down my back.
I don't know what to make of all of these things.  Of course I'm skeptical but I wont totally dismiss it.  Maybe this is such a strong part of the culture for very good reason.  As a Westerner, I tend to think that Christianity and black magic should be mutually exclusive but that's not how people live here.
I'd love to hear more stories along these lines.  What experiences have you had with Filipino and superstition?  I think I'll go listen to Stevie Ray Vaughn's version of "Superstition" now.  🙂  I've seen enough things in my life that I don't dismiss the supernatural at all.  That doesn't mean I believe it all either.  I just know that I will steer clear of it, no matter how tempting it is to put a curse on someone. 🙂