NEW articles daily! Subscribe below to receive daily updates with our new articles!

As my father explained to me while teaching me to put a minnow on a hook for fishing, anyone can put a hook through a minnow's eye, but one has to have a strong firm hand, be diligent and work hard if they want to become a master baiter. I like to start my articles with a hook, pun intended. I use literary devices like alliteration in the title sometimes, but I try to choose my words carefully because I want my words to having meaning. The title of this article is an exceptional example and if you think I just used a bunch of words that had the same beginning sound you are wrong as I will use each word as the heading to each paragraph of this article.
Deliberately
I did not eat dinuguan the first time I saw it. I was at a Christmas party and I saw it in a pot. I asked what it was and was told that it was pork blood stew also known as dinuguan. My wife told me what was in it and said that it was very good. She and many of her friends enjoyed the dinuguan, but I choose to eat tamer Filipino foods that were available: adobo, lechon, Kaldereta, lumpia, pancit, meat on a stick, etc. Even if I had not been told what was in the dinuguan, I think I could figure out the pig blood part just by looking at it. Maybe 6 months later I ate dinuguan for the first time, when my wife brought it home from the Filipino grocery/restaurant in Raleigh, NC.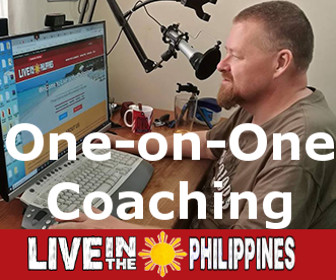 Devouring
I eat a lot of different foods: some I like really well, some I tolerate, a very small number I hate and will not eat, and a few I crave. The foods I crave; I devour. I devour dinuguan when it is available, which isn't as often as I would like. I love the way dinuguan flavors rice. There is something primal about eating what is in fact stewed pig blood, guts, and ears that make the word devour seem most appropriate when describing its consumption.
Devilish
In some religions, the pig is seen as an unclean animal and the consumption of pigs is seen as sinful. I respect that. In some religions, the consumption of blood is prohibited. I accept that. Some people think eating blood is disturbing and disgusting. I understand that. Just writing this article as Halloween approaches makes me think of vampires and werewolves. I must admit when eating dinuguan I do feel in some ways it is just wrong or devilish, but on the other hand eating blood, guts, and ears ensures that less of the slaughtered pig goes to waste.
Delectable
I chose to use the word delectable because for me the word conveys that the food should be consumed in fairly small doses. I would never eat dinuguan or most other Filipino foods without rice. When I eat dinuguan I include a mixture of one part dinuguan and at least one part rice on my fork, spoon or spork. The object of most Filipino foods is to add flavor to the rice which is the staple of Filipinos and most other Asian people. No other foods that I know add as much flavor to rice as dinuguan.
Dinuguan
Dinuguan goes by many different aliases. I have heard it called "chocolate meat", which is deceptive because there is not chocolate or sweetness to dinuguan. Sometimes people call it "pork blood stew", which is a better description but leaves out the fact that intestines and ears are included in the dinuguan. For me, dinuguan is Filipino soul food along with dried fish, sinigang, sisig, malunggay (horseradish) soup, bitter melon, halo-halo, and leche flan.
When I write or talk about unusual Filipino foods someone always brings up balut. I have never tried balut. I would eat balut if I were around a group of people who were eating it for the enjoyment of the food. I have not come across a group doing this. A lot of Filipinos I know consider balut disgusting. I don't find the idea of it disgusting, but it does not interest me either. I am sure there are people who truly enjoy balut, but for the most part, I have gotten the impression that people eat balut so that they can say they had the courage to eat it. Dinuguan is different in my experience. The Filipinos I know for the most part relish it. We were going to have a potluck dinner recently and the person who was going to bring the dinuguan cancelled. I was disappointed.
Halloween Horror Trivia Question
Which of these classic movie monstrosities would not deliberately devour devilish delectable dinuguan?
If you are a classic horror film geek like me the answer is clear and can be explained succinctly. Happy Halloween!