NEW articles daily! Subscribe below to receive daily updates with our new articles!

"Take this money and get the recruit drunk, then let him sleep it off in the open bunk in your dorm room." the big time NCAA Division I wrestling coach ordered one of his upperclassmen wrestlers. The recruit that he was referring to was me. I had just had my bubble burst. I thought I was going to be offered a full athletic scholarship. Had I not just won the 167 lbs. N.C. High School Wrestling Championship with a perfect 33 – 0 record? The coach had told me in a very brief meeting that the best he could do for me is get me in the university. I had not bothered applying because I knew every college that had a wrestling team would be offering me a scholarship. Boy was I wrong! I ended up taking a partial scholarship at a NCAA Division II school, but this article isn't about my wrestling during my glory days as a young athlete.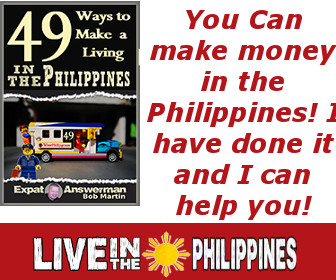 I was seventeen years young my 18th birthday was a few weeks away, but the coach did not seem to care that I was not yet legal. The upperclassman wrestler took me and a couple of other guys from the wrestling team to a bar called Trolls. A pitcher of beer was ordered and brought to the table. I had never drunk any alcohol. My dad never drank in his life because he remembered how his father would change when he was drinking and had determined the change to be not a good thing. I don't remember my fraternal grandpa. He died when I was 3 years old. My understanding is he worked hard, drank harder and died young. Anyway back at Trolls the first of many to come pitchers of beer sat on the table amongst three college wrestlers and a prospective college wrestler. I could have and probably in hindsight should have declined the offer, but when the mug of beer was offered I inhaled it and Demon Alcohol entered my body for the first time. I drank quickly at first because I did not like the taste, but after a few mugs. I started to enjoy the beer. For a while I was feeling good, and then suddenly I no longer felt well. I quickly went to the restroom and deposited a large quantity of Demon Alcohol and whatever else was in my stomach in the sink. The management at Trolls did not appreciate that I made my deposit in the sink and not the commode, so we were asked to leave. This was my first experience with Demon Alcohol it would not be my last or worst.
At the college I attended I was visiting a friend, George, in his dorm room one day after a night of binge drinking and I noticed a hole in the wooden closet the school provided. I asked, "What happened?" while pointing at the hole in the closet.
He said, "You tried to hit me and I ducked and ran."
I looked at my hand and now the splinters in my fist made sense. "Why did I try to hit you?" I inquired.
George answered, "Last night I told you that you were drunk."
Never tell a drunken person their drunk, sober or what time it is it can only lead to trouble. This was one of the times I experienced a blackout. It was not the only time or the worst.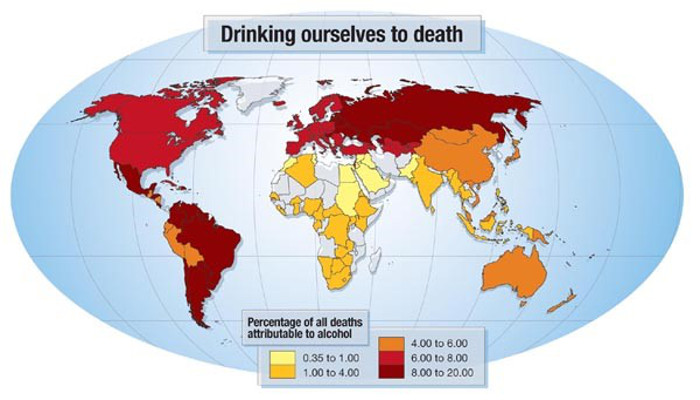 In the Philippines, I have noticed a lot of binge drinking among Filipinos and apparently from what I have read on this site expats. One night I was sleeping with my wife and kids under the family size mosquito net at Mama's house in Bohol. I was awakened by someone yelling outside the house in Bisayan and Mama's dog barking back in dog. I looked at my wife who was also now awake.
She said, "That is my second cousin; he is drunk." For a second I saw concern on my wife's beautiful face.
I said to my wife, "He will probably wander off or pass out in a few minutes."
I then tried to go back to sleep a few minutes later things got quiet and all was good. Had I been drunk I would have probably gone outside to confront second cousin. Things would have likely escalated to a physical altercation which I feel is a no win situation for me. I might or might not win the fight, but if I seriously hurt or kill second cousin I would be in deep trouble. If he was carrying a bolo, I would probably be cut into several pieces also not good.
An update on second cousin, he came by Mama's house while we were visiting with a couple of San Miguel Grande beers. My eldest brother-in-law was there and we shared the beer pretty equally none of us getting drunk. Second cousin told me that he had stopped smoking and no longer drank heavily, because he regretted doing so in the past. He explained that everyone in the community saw him as a drunkard. He said that he regrets that he had not been able to find a wife at the age of 40 because no one wants to marry a drunkard. All three men sharing the beer agreed that on occasions we had said and done things they regretted under the influence of Demon Alcohol.
I know what some of you are thinking, but Jay haven't you ever been a happy drunk? The answer is of course I have had a good time when under the influence, but I personally don't wish to be seen as the town drunk by my family and community. In the Andy Griffith Show, one of the characters was Otis Campbell who was the epitome of a happy drunk. Some people are like Otis Campbell who never turns into an angry drunk. I guess if someone is like Otis they are harmless as long as they don't drive or operate a chainsaw or heavy machinery or a hammer or a bolo or….you get the idea. When you hear of someone doing something boneheaded the chances that alcohol was involved are real good.
alcoholic or drunk?
I am not recommending prohibition of alcohol like the US tried to do in the early 1900's. If someone offers me beer I drink one or two. Alcohol affects people in different ways. Some people if they start drinking they can't stop until they pass out. For me every time I binge drank it was a choice I made. The affect on me was that I became a more primitive person and my judgment was not good. Since getting married and starting a family, I personally have decided to limit my drinking to a point where I am not seriously affected. In my opinion, I think it is wise if you are drinking to: know how the alcohol affects you, know who you are with, where you are going to be and how you are going to get home before you start drinking. I am not judging anyone for drinking heavily. I have been there and done that although a lot of it I don't remember. I am not trying to tell anyone else how to live their life as long as they don't affect my family I don't really care what someone else does. When I write an article my intent is to possibly entertain, to give the reader something to think about and discus, and for me to learn from the feedback I receive from the readers.
I wrote this article over a year ago. I submitted it for publication to Bob, but for some reason I got cold-feet and asked Bob to retract it. I decided to resubmit because a friend of mine died recently of liver failure at age of 60 due to years of alcohol abuse. I used to think 60 was old, but now that I am 50. I really think 60 is young. This article was more about the short term effects of alcohol than the long term effects, but I have only been affected in the short term at least to my current knowledge. Anyway like I said the article is meant to inform and get people to think about the choices they are making and the possible consequences good or bad.
Questions
I shared my first experience with Demon Alcohol. Would you like to share yours?
On the graphic I included with this article the Philippine death rate due to alcohol was lower than the US and Europe. Do you have any insights or theories on why?
What are some precautions that you think are wise to take before drinking alcohol in the Philippines?
Do you know someone who is changed in a negative way by Demon Alcohol?
What is your definition of alcoholism?