NEW articles daily! Subscribe below to receive daily updates with our new articles!

Well, it's really not a white meat… More like a very gamey beef. Sarcasm aside, and Western mores to the contrary, people eat dogs in the Philippines.  Like it or not, it is an integral part of Asian culture. Not every Filipino eats dog meat, but there are many who do, particularly the elderly and those in the provinces, and the possibility may arise that someday you, too, may be offered a steaming bowl of dog stew.
OK, now that is out of the way, and this may tick off some of the readers who are animal lovers, but I have no problem with people who eat dogs. Really, I don't. I've even eaten it myself. The first time I tried it was on my first trip to Korea a number of years ago, and we were driving on the highway outside Ulsan. We pulled over for lunch at a small restaurant, some words in Korean were spoken, and several bowls of stew were brought to the table, with chunks of  meat, noodles, and lots of red chile. All presented beautifully (Like most Korean food, with all the assorted accompaniments). So, thinking it was beef, I started to eat, and I guess the look on my face told my hosts that something was wrong. They asked if I liked my lunch, and I replied, truthfully, "It's OK, but I think that the beef might be a little old or something… It tastes a little off." With much chagrin, my colleagues said, "That isn't beef." Hence, my dog-eating experience. Afterward, I had had dog in both Borneo and Thailand, which is also commonly eaten in those places. The taste is similar to beef, or more like venison, but you really wouldn't know what you were eating if you weren't told. Would I go out of my way for it? No. But, I'm not disgusted by the practice, either. Meat is meat, no matter how you look at it. I will say that dog meat has a rather pungent smell that reminded me of mutton.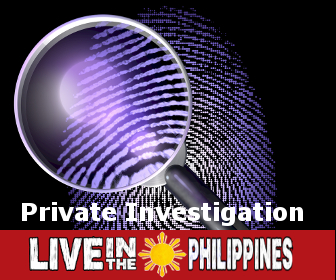 In the West, animal rights groups, nearly always with political agendas, rally against the eating of dogs. By Western norms, eating dog is taboo, yet the practice of eating dogs in Asia is thousands of years old. Who's to say that it is wrong? In part, most Westerners are thinking about Rover, Lassie, Spot, or Butch. How is eating a dog different than eating a cow, pig, chicken, goat, or carabao? Those animals are all slaughtered and eaten, normally by no means more inhumane or cruel than dogs. Is it because puppies are cute? Or perhaps that the "man's best friend" belief is so ingrained in the culture in the West?
In the Philippines, slaughtering dogs for food is illegal, according to Republic Act 8485, the Animal Welfare Act of 1998. That being said, particularly in Luzon, you can still find dog meat in some wet markets in the Provinces, and there are restaurants that specialize in dog, known as an Asocena. Since the meat is easy to find, it quickly becomes apparent that the law really isn't enforced.
So, will dog meat hurt you if you eat it?
The answer is possibly. Dogs are carriers of rabies, endemic in the Philippines, and an average of two people die each year from rabies contracted from eating dogs. The rabies virus is not destroyed during the cooking process, and humans can become infected. If you catch rabies, there is no cure. You will most likely die. There are also specific diseases that can be caught from unhealthy dogs, particularly if the organs are consumed.
OK, then is dog meat good for you?
The only study I was able to locate was performed by a university in Korea. Here's the nutritional information:
One hundred grams of raw dog meat contains 60.1 percent water, 19 grams of protein, 20.2 grams of fat and 44.4 milligrams of cholesterol. It also contains vitamins, potassium, ash, phosphorous, iron and sodium. Compared to other meats or ingredients, dog meat has less cholesterol. There are 1,280 milligrams of cholesterol in an egg yolk, 82.4 in tuna and 65.2 in pork. Compared to beef, pork and chicken, dog meat is not high in protein. But it is true that its amino acid content is superior to other meats.
Therefore, dog meat is a source of protein. Not as much as other meats, but it is there. Right now, dressed dog meat sells for around 65 pesos per kg at the palengke in Cagayan. If you are poor, compare that price to that of other meats and it becomes a cheap source of nutrition.
So, what about the more "traditional" benefits of eating dog?
The Igorot in the Cordillera have traditionally eaten dog. Up in the mountains, they say it "warms the body". Conversely, in the lowlands in the Cagayan Valley, it is supposed to keep you cool during the hot days of summer. For men, it also makes the blood strong (if you get my "drift"… didn't have that effect on me), especially if consumed with beer. At any worthwhile asocena, you will typically see that most of the customers are men, drinking beer, eating dog, and generally telling tall tales… A replacement for dinuguan!
Filipinos have pet dogs, just like most other cultures. They love their pets just like anyone else, and these animals are not what ends up on the dinner table. The dogs that are cooked are usually either strays or raised for food. Many educated Filipinos will get irate over the mere mention of dog-eating and deny that the practice even exists.  They believe it is a custom solely of the poor or ignorant. They feel insulted. I can say, however, that most of Rebecca's family has eaten dog, though not frequently, and it is considered a delicacy up in Abulug. Last year, I hit a dog with my truck, accidentally, and when I stopped to check the damage, there were two witnesses who got into a heated argument. Rebecca told me that they were arguing about who got to keep the carcass and cook it (They ended up splitting it and sharing the unexpected bounty)!
So, if you get the urge to try dog, you have a couple of options:
1. Visit an asocena up in the North. (Since it is technically illegal, you may have to find a local resident to guide you where to go.)
2. Buy the meat in a palengke and cook your own. For those who want to try it, here's a recipe:
Wedding Stew
3 kg dog meat — * see note
1 1/2 cups vinegar
60 peppercorns — crushed
6 tablespoons salt
12 cloves garlic — crushed
1/2 cup cooking oil
6 cups onion — sliced
3 cups tomato sauce
10 cups boiling water
6 cups red pepper — cut into strips
6 pieces bay leaf
1 teaspoon tabasco sauce
1 1/2 cups liver spread — ** see note
1 whole fresh pineapple — cut 1/2 inch thick
1. First, kill a medium sized dog, then burn off the fur over a hot fire.
2. Carefully remove the skin while still warm and set aside for later (may be
used in other recpies)
3. Cut meat into 1″ cubes. Marinade meat in mixture of vinegar, peppercorn,
salt and garlic for 2 hours.
4. Fry meat in oil using a large wok over an open fire, then add onions and
chopped pineapple and saute until tender.
5. Pour in tomato sauce and boiling water, add green pepper, bay leaf and
tabasco.
6. Cover and simmer over warm coals until meat is tender. Blend in liver spread
and cook for additional 5-7 minutes.
* you can substitute lamb for dog. The taste is similar, but not as pungent.
** smooth liver pate will do as well.