Over the past few months of me being here, we've had quite a few door-to-door sales people come by. I don't like really like it, sometimes they come at the most inopportune times. Whenever I open the door though, they always react the same way. They always react shocked then ask if my parents are home… Now, obviously my parents would be home, but their home is in the Philippines, half way across the world. Of course, they don't know that, to them I'm just a "kid" who they can't sell stuff to, so they ask me "Are your parents home?" to which I always say "No." because me and my Grandma don't really want to bother with them. They keep coming back though, which I hate… I wish they'd just get the message and leave us alone, lol.
It does feel weird though, I'm 20 years old, almost 21, yet people here still see me as a kid. I'm really not sure why, but at least there are some perks, like not having to deal with door-to-door sales people. In the Philippines, there really isn't much door-to-door sales people, but there are plenty of people looking for hand outs. Almost every house in the Philippines in a good neighborhood has a gate. The gate our house has wasn't a solid sheet of metal, it was see through, for some reason. This made our house a prime target for people trying to ask for money or food or whatever. Sometimes the people asking are really sketchy so we don't feel comfortable dealing with them, so we would just say that our parents weren't home, which is usually a sure way to make them leave.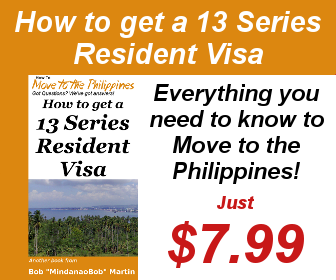 The other door-to-door people I've seen in the Philippines are religious groups. They would sometimes come with pamphlets and try to get you to go to their church or whatever. I know that in movies, TV shows and other media, Jehovah's Witnesses are portrayed as going door to door and try to get you to convert to their religion. I've never seen them, so I don't know if it's a common practice, used to be a common practice or just isn't common in our area. I would think it's a common practice if major media uses it as a trope, but then again, sometimes those are blown way out of proportion, so I'm not really sure.
Overall, I don't like door-to-door salespeople, I'm not interested in anything they sell and apparently, to them I look to young to sell to anyway, lol. It is kinda weird that they think I'm very young though. I guess it's just because they would want to speak with the owner of the house, which I obviously wouldn't look like. I should probably be thankful that they look for my parents every time, because it gives me and easy way out of having to deal with them, just a simple "Nope." and they're gone. That basically ends my "almost rant" on door-to-door salespeople 🙂