NEW articles daily! Subscribe below to receive daily updates with our new articles!

"You did not drink the Kool-Aid did you?" questioned my wife with a bit of panic in her voice. When I heard that my thoughts went back to Jonestown, Guyana in 1978 where Jim Jones the cult leader had almost a thousand of his followers drink Kool-Aid with cyanide mixed in.
"Yes Dear, I drank a cup of Kool-Aid." I answered somewhat oblivious to the problem.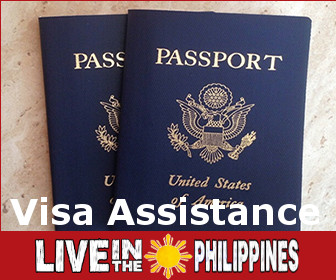 "We made the Kool-Aid with tap water for the local children." my wife explained.
I suffered no ill effects from drinking the Kool-Aid made with water from the tap in Bohol, Philippines. Ordinarily I do not drink tap water in the Philippines because I have heard it is dangerous, but sometimes I wonder if the water is not as bad as people say. The tap water I have seen is clear odorless and tasteless just as water should be. I have seen three different source of drinking water used in my visits to the Philippines. The three types I have seen are tap water, purified water and bottled water.
Tap Water
In the US I drink a lot of tap water. When at home I almost always drink tap water with my dinner because I know water is healthy and has no calories. At a restaurant I will always get a glass of ice water with my meal. Part of the reason for this is because I am frugal some would say cheap I do not want to pay $2 for a glass of tea, soda or bottled water. In the Philippines, I never drink water from a restaurant unless it is bottled. On occasions like the Kool-Aid incident I described when I have accidently drank the tap water, I have never gotten sick. My initial thoughts on the water quality in the Philippines are the water is unsafe to drink for a foreigner, but I suspect that the quality of the water probably varies greatly depending on where one is and possibly the season. I would think the wet season would be safer.
The water where I spend most of my time in the RP is freezing cold so it must be well water. What I know about well water is that the water is naturally filtered when it passes through the ground. My understanding of bacteria is that it does not do well at cold temperatures. I will repeat I do not and do not intend to regularly drink tap water in the Philippines. I do however rinse my mouth with tap water when I brush my teeth. The second source of water is my preferred choice.
Purified Water
Every couple of days when I am visiting in Bohol a guy on a tricycle brings two big maybe 5 gallon jugs of purified water I think they charged 30 pesos for the water and delivery. This is what I personally drink and I drink a lot of it because the weather is hot and I like to stay hydrated. "What is purified water?" you might ask. My honest answer, "I don't know, but it works for me." I assume it is filtered in some way, but I honestly don't know for sure how. Sometimes I wonder if the water purification site simply puts tap water in the big blue jugs and sell it as purified water. It is inexpensive, I have never had a problem and my wife feels it is safe enough for me. My wife does not however feel confident enough in the purified water to give it to our kids. Our children drink from the third source.
Bottled Water
When I was young if someone told me drinking water would sell for the same price as soda I would not have believed them. Our kids drink bottled water and we believe this is the safest water. I know for a fact that is the least economical source. As I said before I am frugal. It also is not very convenient since we have to haul it from town every few days.
Filtered Water
I have never seen anyone use a filter on a tap in the Philippines for drinking water, but my experience is very limited in that I have never actually visited the home of an expat.
Questions: I enjoy reading this site and writing an occasional article for information and entertainment purposes. The articles I write are generally about things I am curious about and would like to learn more about or see commented on. If you feel I am picking your brain, I hope it isn't hurting too much. Because I have questions I would like to ask expats or visitors who may have greater or different experiences than I have had from my visits to the Philippines.
What is your drinking water source in the Philippines?
Have you ever gotten sick from drinking water?
Do you have any insights into how water is purified in the Philippines?
Do you have any information on the safety of tap water in various locations? I have seen in my limited research that some feel the water quality is better in the provinces than the cities and I have also seen the opposite opinion expressed.
Any questions or comments you would like to make on this topic.