NEW articles daily! Subscribe below to receive daily updates with our new articles!

I live in a small city here in the Philippines and yes we have, as they are called here Brownouts, a lot of them. Since the first of the year, our longest blackout was a little over 3 days due to downed lines. At least that is what I was told. If you couple this with the fact that many weeks our home is without public utility power for 1 to 2 hours at a time on many days of the week, plus some days we get power interruptions several times during the day.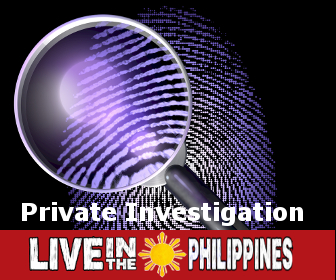 This can be upsetting to me if I am researching something, be it an article on space exploring, archeology digs around the world or staying in touch with my family and friends. I do not want the stress caused by the loss of power, plus I suffer from sleep apnea (meaning when I lay down to sleep I use a CPAP). A CPAP is a small pump that adds air pressure to my throat and lungs keeping my airway open. Without it loud snoring (rattle the window type), headaches due to not enough air to keep my brain happy, plus increased risk of stroke and heart attack. And the biggy is my poor wife does not get to sleep much.
So I felt countermeasures were really needed, so I used what I had learned while working in electronics in the Navy, and 35 years in Hospitals and came up with an easy fix, at least easy in my mind. Buy a generator to deal with the brownouts, but it is not that easy in this modern day environment. The generator was easy, I found one local, I thought it was new, buyer beware. But it allowed me to get what I needed to have a usable generator at home. 1stI needed a lockout switch (a switch that makes sure I do not back feed power onto the power companies line.) Do not want to hurt someone working on the lines, doing the repair, plus I had a small unit and could not supply the houses around us with power also. 2ndI needed an enclosed area to protect the generator from the weather and my wife's animals and our pets, small building with a roof. 3rdOur unit was loud and this is when I found out I had purchased a used unit and the gentleman working on the unit told me it was rebuilt but not done well. Worked with it for over a year and gave up-got rid of it. Big lose, money wise but I learned from it. My wife questioned me, why did I want one. And I now know the answer was I did not want to be inconvenienced, even thou I knew I would never run it at night. I do not want to bother my neighbor's sleep with my noisy generator.
So I got another one, this time new and unused. We got a 6 plus KW generator and I figured we could run everything in our home (another lesson learned).  I forgot you always get 50% more than what you need at the time of purchase. I should have got the 10+KW unit even though it was over 100,000 pesos, more than double what ours cost. But we have work round's, 1- the freezer is turned off during brownouts, 2- I do not take hot showers during brownouts, 3- the hot water dispenser is turned off during the brown out. But I can run the A/C if it is hot. And out PCs are on UPS for protection. So it works and the new unit which is now over 3 years old is running great and at night I sleep poorly sitting up or we head to the hotel that has a generator running for brownouts.
And Life Happily Goes On…