NEW articles daily! Subscribe below to receive daily updates with our new articles!

What I am writing is not about politics. It is not advocating for a certain political view. You all have a right to whatever political beliefs you have and you can and should vote for whatever candidates that make sense to you….I say this up front because I don't want to say anything that turns LIP into a political forum. It's not for me, and it shouldn't be.
I worry about my home country, the US of A. Of course what's in "the news" isn't reality; it is a selective reality. You choose to focus on certain things and leave others out. And in a world where you have to fill news reports 24 hours a day, what gets reported is often extreme.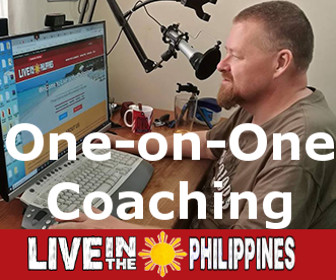 That being said, the country of my birth looks really weird from overseas. It's been going on for some time. The US is hopelessly split in a very complex debate, even battle, about lifestyle and philosophy that began more than 50 years ago. It makes me sad because I don't see any way out.
The lifestyle/life philosophy/culture wars in the USA that became apparent during the Vietnam War still continue 50 years later and they will be here 50 years from now. In the Vietnam War Era, in which many of you played a part, and most of us lived through, there was no middle ground. You had to be a Hawk or a Dove; you had to be Left or you had to be Right. Modern day America is hopelessly split about what life should be, what is right and what is wrong and who should be blamed for everything that personally frustrates us.
It's easier in a place where there is essentially one race or one culture. The Philippines is more like this, although Filipino author F. Sionel Jose says that one of the reasons Filipinos have a problem uniting as "Filipinos" is that they are a tribal people of many different cultures and languages.
The US is a very pluralistic society. When you travel to Italy, most of the people there look similarly Italian; it is the same in Spain or Germany. But not in the USA, especially on the coasts where I am from. The US used to be called a Melting Pot, but I think it's more like a Caesar Salad. The ingredients, the different peoples, all stay separate.
Because of this, we are a culture that is ungrounded by any common philosophical, lifestyle or spiritual beliefs. There seems to be more hate than ever for those who differ with whatever our beliefs happen to be. There are so many fine things about US culture, but this really is also true.
When I was young, a post-WWII baby boomer, the US was a beacon of light in so many ways. Other countries wanted to be like us, not only economically, but culturally and behaviorally too. The US was a world leader in so many categories that are important to the well- being of peoples' lives. Education, health, longevity. In these areas at least, we are not in the Top 10 or even the Top 20 anymore. There was always the American Dream, that through your hard work and effort you could improve your life, even change the roots that you came from; that belief still exists. But one of the sad realities of this is that the American Dream is not equally available to everyone. It favors some and not others. It is still a worthy goal; an idea worth protecting.
This is all very complex in a society of 350 million people. I have no solutions, just emotions, and sadness.
And then there's the news and what you hear and see about life in the US and the conflict about seemingly everything; the anger and the hate. It makes me shake my head.
I wonder how many of us who have moved overseas, have this turmoil as a factor in their decision to do so. That "Home" just doesn't slip on like that comfortable pair of pants it once was; some of us are simply looking for peace in the valley. Peace in our lives, free from turmoil.
I wonder.
My life here in the Philippines is not intense politically or subject to social conflicts and events. There are those here in The Philippines, but they belong to the Filipino people, mostly. My life in an "Evening News" way is pretty peaceful. The conflicts I get to live through come from my Filipina wife's family who seem to be always fighting with one another. It is easier for me to be aloof; there is no Evening News about this.
One of the things many of us who have lived in different places in the world have discovered is that people are more the same than they are different. We human beings, of every culture, wrestle with the same problems and emotions, the same worries, sadness, and joys. "Same Same," as we say here.
So as we enter the Holiday Season, whatever holidays you celebrate and honor, I wish my home country, the USA, some Peace. Some"Peace in the Valley" as my Dad used to say. A retraction of our claws about everyone and everything. A Prayer for the US. A Prayer for the Philippines and a Prayer for our World.
A different kind of "Evening News."