NEW articles daily! Subscribe below to receive daily updates with our new articles!

I have always believed that having heroes is beneficial especially for young people. In the USA, I feel that I was blessed with many historical heroes starting with the American Revolution which the USA won over England. How would heroes like George Washington, Benjamin Franklin and Thomas Jefferson have been remembered had the rebelling colonies lost the war and the USA given its independence 50 years later? How would General George Washington been remembered if he had been killed in battle from accounts I have read it is a miracle he was not? How would Benjamin Franklin and Thomas Jefferson been remembered if they were captured and executed for treason instead of winning independence and setting up the great and free democratic republic of the United States of America?
The Philippines also had a Revolutionary War which it lost to the USA. After World War II the USA gave independence to the Philippines. The Filipinos who fought alongside the US soldiers to expel the Japanese were indeed heroes, but they are not well known. About 20 years after gaining independence the Filipino people elected Ferdinand Marcos to the presidency. President Marcos was a strong leader and when his two terms were up he made the decision that the Philippines needed him to continue as president. President Marcos declared martial law resulting in the extension of his presidency.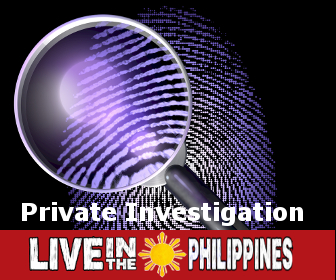 There was resistance to President Marcos. A member of the resistance was Senator Benigno Aquino. Senator Aquino was thrown into prison for seven years. While in prison, he was diagnosed with heart disease and was allowed to travel to the USA to receive life-saving triple heart bypass surgery. Senator Aquino had been warned that if he returned to the Philippines he would be killed. In spite of this, he did return because in his words, "The Filipino is worth dying for." Senator Benigno Aquino was shot dead while deplaning at the then-named Manila International Airport.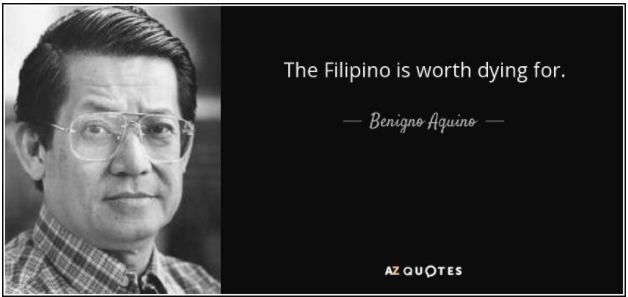 After the assassination of her husband, Corazon Aquino took a leadership role she had never sought. President Marcos called for a Snap Election to prove to the World that he was the legitimate choice of the Filipino people to run his country. Corazon Aquino agreed to run for Philippine President only after a million Filipinos signed a petition for her to run. She was concerned that she was not the best prepared to be president. The election results were originally in favor of President Marcos. The election results were brought into question. Allegations of corruption led to the People Power Revolution.
The People Power Revolution was a series of mass demonstrations in favor of democratic rule and against what many felt was a corrupt government led by President Marcos. As a result of the People Power Revolution members of the Philippine military started to defect. At its climax, President Marcos was encouraged by his generals to fire on the demonstrators. President Marcos to his credit chose to step down and fled the Philippines. I believe that had President Marcos tried to maintain power the Philippines would have had a bloody civil war. I am not sure whether President Marcos fled for the sake of the people of the Philippines or to save himself, but I am glad he made the choice he made. Ferdinand Marcos served as Philippine President for over 20 years.
Filipino's opposing government tanks
Nuns praying the rosary in front of soldiers
Corazon Aquino became the first female president of an Asian country and the people of the Philippines under her brave leadership restored democracy to the Philippines. President Corazon Aquino's presidency was difficult and she faced several coup attempts. To many Benigno Aquino and Corazon Aquino are Filipino historical heroes. The couple certainly made great sacrifices for the Philippines and both were very brave and inspirational to many Filipinos and foreigners.
Interesting footnote
Most people who enter the Philippines land at Ninoy Aquino International Airport NAIA, named for Benigno"Ninoy" Aquino. I have read many complaints and unflattering articles about travelers' experiences at this airport. I wonder how many of these travelers stopped to realize that the man the airport was renamed to honor was shot and killed while deplaning. So travelers if you think your experience at this airport could not have been worse…you are wrong.
Writer's note
I am not a tremendous historian and I realize that I have offered a very brief account of the events surrounding President Ferdinand Marcos, the People Power Revolution, Senator Benigno Aquino and President Corazon Aquino. I have tried to inject only as little of my opinion on President Marcos as I could. I have no interest in debating whether President Marcos was justified in what he did, but I wanted to write about the Aquino and found that I could not without some mention of President Marcos. My goal is to encourage the reader if interested to look deeper into Filipino history and learn more about it for themselves. I know a lot of readers of this site know more than I about this topic and would love to read the thought and opinions of others. I also would like to learn who the readers of this site see as Filipino historical heroes.
Peace