NEW articles daily! Subscribe below to receive daily updates with our new articles!

Note from the Editor:  This article is on one of the most controversial topics in the world.  Jay, the author of the article, attempted to take an unbiased, balanced look at the issue.  If you wish to comment, you are welcome to do so, but attacks, fighting and such will not be allowed and your comment will be deleted.  Please keep this in mind.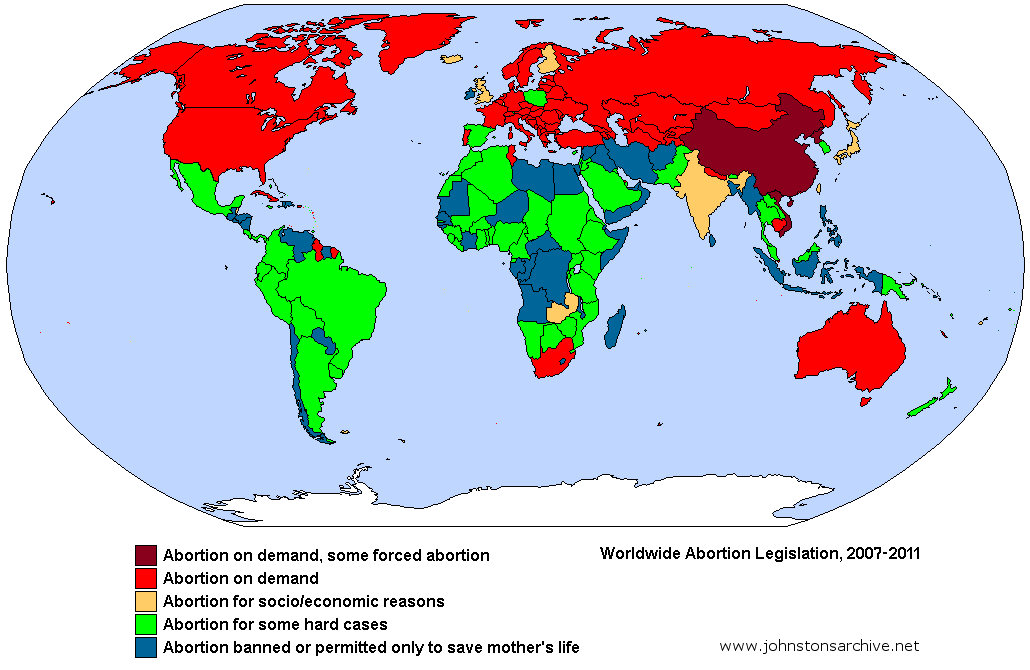 This article is different from my usual Filipino vs. USA articles in two ways: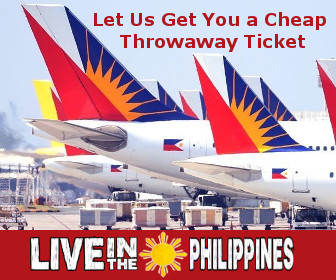 I have no intention of sharing my personal opinion on whether I am Pro-Life or Pro-Choice. Quite frankly for this article my opinion is not important.
The article is about a serious subject, unlike my preference for Filipino peanut butter or USA cooked pig.
The reason I decided to write this article is to point out the differences in how the two countries view Abortion legally and morally. I will start with legal then go to moral.
Philippine Law
Abortion is illegal in the Philippines. Life begins at conception. There is no exception for rape or incest. Even if the life of the mother is at risk Abortion is not a legal option. From conception the baby/fetus has an equal right to life as the mother.
One of my wife's second nieces was very helpful to us on our first visit to the Philippines as a family with our then 1 year old eldest son. She basically served as our son's yaya. She went with us many places and watched out for our son. She was the only person we took with us on a trip to the Bohol Beach Club. My wife told me that the girl was so good with children, but it was a shame that she could not become a mother. She was born with a heart defect and doctors said she would never be able to survive giving birth.
About a year after we had vacationed in the Philippines we got disturbing news. My wife's second niece had become pregnant by some good for nothing sweet talking young man. She had fled her home in Bohol for fear of her parents and journeyed to Manila. When it came time for her to deliver her daughter she was hospitalized. The doctors that said she would not survive child birth were correct. Second Niece died. Her daughter survived and is being raised by her Second Niece's parents in a little house very close to Mama's House. People say when a person dies young that it was a horrible way to go, but Second Niece died bringing a precious new life to the world and that is a beautiful way to die.
My understanding is that performing, causing, getting or paying for an abortion in the Philippines is a crime punishable by 6 months to 6 years in prison. I image if a foreigner were found guilty of such a crime they would be forced to leave the Philippines after they did their time and not allowed back. If you get a lady in the Philippines pregnant consider yourself a father from conception. The unborn has an equal right to life as the mother. That is how the law in the Philippines sees the situation at least that is my understanding.
USA Law
A woman has a right to end her pregnancy by aborting the baby/fetus. In the US, different states have different levels of restrictions. Some states allow partial birth abortion where the baby/fetus can be aborted as long as the baby/fetus is partially inside the mother. My home state of NC has stricter laws like the pregnant lady has to view an ultrasound of the baby/fetus before going through with the Abortion. A court case upheld by the US Supreme Court, Roe vs. Wade, insures for the time being that Abortion is a legal choice for the pregnant lady. A pregnant lady is allowed to end a pregnancy for any reason even if it is just a matter of convenience. In some states the pregnant lady has to make the decision before a certain time passes.
Filipino Moral View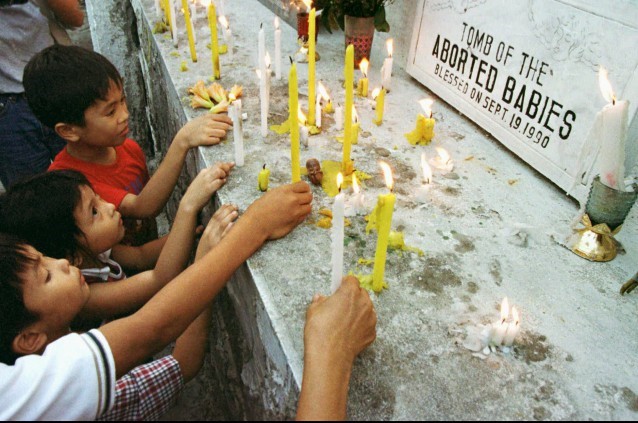 Abortion does not seem to me to be a very divisive issue in the Philippines. The vast majority of Filipino seems to see Abortion as immoral and something that should be illegal. I believe the majority agree with the law that people causing Abortions should go to jail for 6 months to 6 years. I suspect a lot of Filipinos feel the punishment should be harsher. I mean if you were to kill a person outside the womb you would get more than 6 months to 6 years. Again this has nothing to do with how I feel about this. I am just pointing out the impression I get from the Filipinos I interact with. Overall I have the impression that the Philippines is very Pro-Life. I know there are Filipinos who are Pro-Choice, but my impression is it is a small percentage of the general population. I think most Filipinos are alarmed, shocked and saddened that Abortion is legal in the USA.
USA Moral View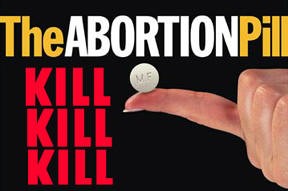 Abortion is probably the most divisive issue in the USA. The Republican Party is officially Pro-Life, but I know people who are otherwise staunch fiscal conservatives who are Pro-Choice. The Democratic Party is officially Pro-Choice, but I know Socialist Democrats who are Pro-Life. In general most people in the USA seem to agree that Abortion should be legal to protect the life of the pregnant lady or in cases of rape and incest.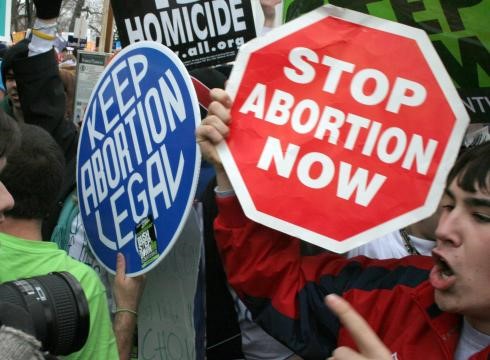 People's opinions on other conditions when Abortion should or should not be legal vary greatly. The general population of the USA seems to be split pretty evenly among people who favor the right of the unborn to life and those who want to insure the right of a woman to control what goes on inside of her body. People in the USA seem to widely disagree on when human life begins. Some believe when sperm meets egg. Others believe when the fetus/baby is capable of life outside the mother. Still others believe life begins at birth.
Balanced Article
My intent in writing this article is to explain how things are. I usually like to express my opinion when I write directly or indirectly, but this article is meant to raise awareness of the difference in how Abortion is seen legally and morally in my home country the USA and the land my better half comes from the Philippines. It has been and will continue to be my intent to not express a Pro-Life or Pro-Choice opinion. If others wish to disagree in the comments that is fine, but I will not be trying to persuade anybody to be Pro-Life or Pro-Choice or make any judgement of Philippine Law or USA Law. Thanks for reading! I hope I have given you something to think about.
Peace be with you!
Jay