NEW articles daily! Subscribe below to receive daily updates with our new articles!

"I want Spaghetti and Meatballs for my birthday!" I exclaimed to my mother when asked what I wanted for dinner. When I was a young'un my favorite food to eat was Mom's Spaghetti and Meatballs.
As my palate developed Spaghetti and Meatballs grew old to me and I would order Fettucine Alfredo with grilled chicken strips, sweet green peas, and mushrooms when at Americanized Italian restaurants. As an adult, I had pretty much-crossed spaghetti of my list of foods I eat until I met and married a Filipina. No one in my family is from Italy and my understanding is that what passes for Italian food in the USA would not be authentic in Italy. Filipinos like Americans have changed Italian spaghetti but in different ways. This article compares Filipinoizied vs Americanized spaghetti in three categories: appearance, taste and nutritional value.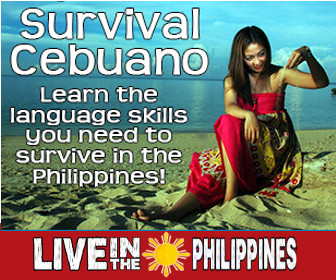 Appearance
The appearance of USA Spaghetti for me is bland and brown. The sauce is brown. The meatballs are brown. The appearance is boring. Filipinos Spaghetti has brown sauce, orange bits of something (carrots?), yellow cheese and bright red hotdogs. The word that comes to my mind is Fiesta. The appearance category is a slam dunk win for Filipino Spaghetti!
Taste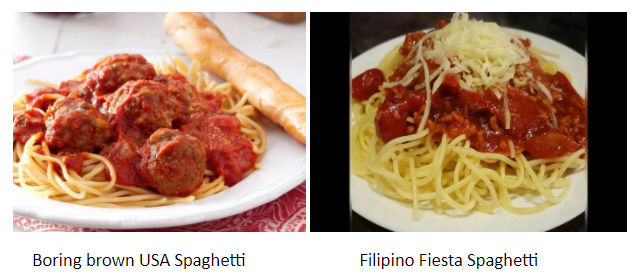 As I said at the beginning of the article, I once loved the taste of USA Spaghetti! I didn't eat much spaghetti as an adult. When I travel to the Philippines I encountered Filipino Spaghetti and I realized it tasted different, but for me, I did not find it overly sweet as I have heard others complain about. I enjoy Filipino Spaghetti because it is the one Filipino dish that does not involve rice. I like rice, but I also enjoy variety.
My wife learned from living in the USA how to prepare USA Spaghetti and Meatballs. She does a good job with both USA and Filipino styles. She has asked our boys and me which we prefer. My boys prefer the taste of USA Spaghetti and I diplomatically decline to comment on which I prefer. As a result my wife kind of makes Filipino-American Spaghetti. It has some of the sweetness of Filipino Spaghetti, but she serves it with meatballs, not hot dogs. The general consensus I get from people who have honestly tried both styles is that USA Spaghetti is better tasting!
Nutritional Value
This category may seem to be obvious on the surface of it when looked at from a non-Filipino point of view, but I think there is a reason and I could be wrong about why Filipinos added sugar and hotdogs to Spaghetti. In the USA adding sugar to food automatically seems to constitute making the food less healthy, but think about conditions in a place like the Philippine.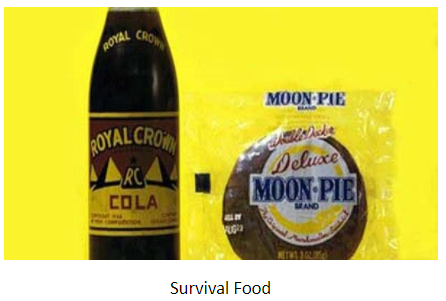 In the USA people have no problem affording more calories of food than they need, but in the Philippines, many people have need of every calorie they can get. Adding sugar is a cheap way of increasing the number of life-maintaining calories in food. Protein is also in short supply in the diets of Filipinos, so adding cheap hotdogs is a way to provide low-cost protein. In more developed countries these modifications don't seem to make sense, but at least historically I think they made sense for Filipinos. If a person is in the middle of the desert with only a box full of Moon Pies and a 6-pack of RC Cola the person will live longer eating the Moon Pies and drinking the RC Cola than if they choose to abstain from eating junk food. This does not make Moon Pies and RC Cola health foods just better than nothing. This is my theory and I could be completely wrong, but I have not seen a more logical reason for the Filipino modifications to Spaghetti. All this being said I suspect most of the people reading this article get plenty of calories and protein in their diet and so USA Spaghetti wins again!
Conclusion
I grew up in the Southern USA drinking Southern-style Tea with 2 cups of sugar to the gallon. Perhaps this is why I am not terribly put off by sweet Filipino Spaghetti. I loved Spaghetti the way Mom made it and I love the way my wife makes Filipino-American Spaghetti! Both the USA and the Philippines have changed Italian Spaghetti to suit the majority of their respective populations. Variety is the spice of life. I choose to share my thoughts and opinions on Spaghetti and would love to read the thoughts and opinions of the readers. Feel free to weigh in on this crucial topic in the comments below.