NEW articles daily! Subscribe below to receive daily updates with our new articles!

Greetings everybody,
I was thinking about what to write this week that would help other men coming to the Philippines looking for Love.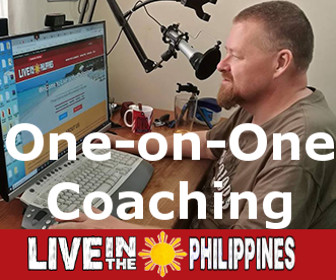 My first Love of the Philippines and the Filipino people and especially Filipina Women was while I was serving 20+ years in the US Navy. I was deployed to Subic Bay at the Air Station of Cubi Point in the 1980's.  
Olongapo City was my first introduction to Filipinas and the Beauty of the women was so amazing I knew that this is what I want in life is to marry a Filipino woman.
I Love the way the Filipino people place such a high regards to family, food, fiestas, and respect for fellow man.  I must admit I was star struck how I was viewed as a Celebrity right away so it took awhile for that to wear off.
After a few years of trial and error I found the best way to meet a woman of your dreams is to actually come to the Philippines in person. Any of us that live here can give you great advice on where to start.  
But the one thing you don't want to do is get caught up into the online dating scene like I did from 2012 to 2015. I was so foolish to pay those websites money hoping to find Love and writing so many letters to women I had never even met before.
After spending thousands of dollars with emails, sending girls gifts, flowers, etc and yes I was even crazy enough to send money just because I was wanting Love so bad after my Bad Divorce in 2012.  
When I came back to the Philippines in 2015 I had decided that this time was going to be different.
The most amazing thing happened when I finally found the girl that was my perfect match. It is hard to believe that we had been friends for over 1 year on Facebook while I had attempted so many times to get to know girls that were friends of hers.
The bad thing was that so many wanted me just for money. I also found out that when you are looking for a good wife sometimes it is best to look outside of the big cities.  The province girls are not so much in the mindset of Money money money. They tend to be more serious and loving.
I know this because I had also tried the bargirl scene as well, but alcohol and love did not mix very well and I wasted a lot of time doing that. My wife that I am married to now is so wonderful, she has only sisters in her family and I am treated like one of the family as well.
I am never asked for money but if I give anything it is very appreciated. I was also impressed by how my new family pulled together to help me last year when I had a severe heart attack.  I am not rich as many peopled here think of foreigners because of the divorce I went through in 2012.
My new family did such a amazing job taking care of me and coming up with money for my hospital bill and to help me recover. I Love it here in Northern Cebu so much I could never dream to live anywhere else. Please if anyone has any questions about anything discussed please feel free to ask and I know I can save you a lot of heartache and money by using the right means to find the woman that will cherish you for just being you. God Bless .