NEW articles daily! Subscribe below to receive daily updates with our new articles!

My move to the Philippines has been postponed a while as I told in my earlier article, "Paradise Postponed". Rather than wait until the last minute, I am continuing to downsize and get rid of things that I know will not be needed. I have been listing things on eBay and Craigslist and have scheduled a date to take things to an auction early this fall.
The question has come up many times in my mind, "What are things that I should take, and what things would be best to buy there?" I am very well aware that my visits there are far different than moving there and I am trying to get my mindset changed to one of living rather than just a visit. When I am trying to decide what to take, my mind goes to a friend that always says, "Anything is possible, just bring money." I realize that most things can be purchased after I move. I am also looking at the cost factor of bringing things that I already own and weighing it against the cost of replacing it with similar quality as they wear out.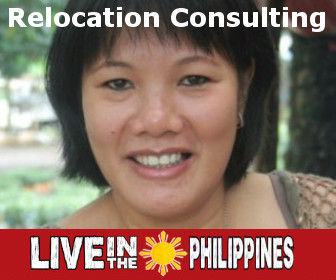 Answers that might be right for one person are not always right for another but I realized that here on LiP we have a collection of knowledge that is both large and deep and based in experience. I know that needs and wants are different for each person due to personal interests and enjoyments. Let me summarize my needs, wants, and interests and then find out what your thoughts might be about these things.
My plans are to load a shipping container and use boxes for any additional small things. My brother and I have a small business mostly used by a few of our retired military friends where they order items sent to our location and then we pack them into Balikbayan boxes and send to them in the Philippines so anything forgotten can be sent to me once moved.
In the Philippines I have a house that has a couple 110 volt circuits because I use a breathing machine at night, but taking to heart the repeated comments about plugging things into the wrong voltage and letting "the magic smoke out," as I believe Bob explained it. I have the outlets and cords wired with non-standard plugs so it not possible to plug them in the wrong voltage. This also gives me the option to bring some electrical items that I currently own and replacing them with 220 volt as they wear out.
Furniture
I have sorted out a few items that are either family heirlooms or have sentimental value. The rest I either already have there in Mindanao or will purchase after moving such as desk and other office type furniture.
Hobbies
I have three main hobbies; cooking as well as butchering and sausage making, woodworking such as building furniture, and reading.
Cooking
Most of my cooking and butchering items are non-electric except for my heavy duty mixer and a food processor.
Woodworking
Not only is this a hobby but I also have a couple buildings on the farm that are simply a shell and need finished on the inside. Also, the Adirondack furniture that I made and gave as gifts to family members there was a curiosity at first and now has become a strongly hinted suggestion if I was to consider more gifts to others.
Currently I have a well-equipped shop with professional grade tools and all the accessories. Because they are pro grade equipment, almost all of them can be used on 220 volt by changing out the motors. Has anyone had any experience good or bad looking for replacement motors? That is something I have not had to do while visiting there. A couple power tools that do not have replaceable motors are occasional use items, so powering them from the generator until they are worn out is an acceptable alternative just like I did on construction sites.
On a related note, I have a couple large tool chests of Craftsman and Snap-On brand of hand tools in both SAE and metric sizes. My thought is to bring them with me in the shipping container unless someone has a different idea that I am overlooking.
Reading
I am currently converting as many books in my library as possible to Kindle. Some of my reference books and some of the ones that I have written are not on Kindle format yet so those will be packed.
Other thoughts
Very little of this is set in stone other than a few family heirlooms and reference books, but it is the point of view that I am using for downsizing and preparing for the move and to give you a basis for your thoughts and suggestions.
Now the questions
Due to injuries received while working in law enforcement, I have found that a memory foam type mattress allows me to sleep with minimal discomfort. Is that something that would be best to bring what I already have or is something comparable relatively easy to purchase?
What furniture items did you find that you wished you would have taken from the US when you moved or that you found was surprisingly expensive or hard to get?
For those that enjoy cooking of all types, what cooking item(s), kitchen accessory/tools, or spices or seasoning did you wish you had taken with you or that maybe you did take and found out it was easier to get locally?
Woodworking and tools – I don't recall seeing woodworking discussed on LiP as a hobby but if there are those that enjoy it, do you have thoughts or suggestions relating to my comments? I have much of my plans library converted to PDF files that can be printed out as needed both now to save physical storage space as well as after I move.
My question is what items not mentioned do you consider hard to find there that would be worth taking with me?
In closing, you can see the things that I am considering so any comments and/or suggestions along this line are welcome as well as things that you might see that I am overlooking or looking at from a wrong perspective.
This is a completely different mindset for me at least, than a TDY or deployment was when Uncle Sam was my boss.
Looking forward to hearing from all of you.