NEW articles daily! Subscribe below to receive daily updates with our new articles!

Returning home can mean only one thing:  It's "Fix It Time."
A five-month absence didn't only make the heart grow fonder, it automatically generated a giant "To Do" list of items that – as far as I can see – serves but one purpose:  to devour all available spare time.  "Fix It Time," unwittingly has become a pseudo-hobby.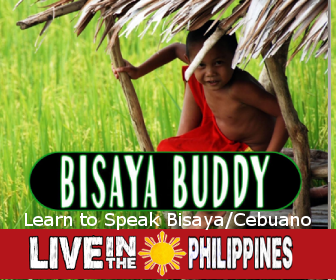 PRELUDE
It all began in August, a few months before our return.  To her dismay, our beloved housekeeper turned on the television during her normal mid-day break, only to be greeted by the satellite TV service with a message on the screen of "No Channels Available."
Shock, fear, embarrassment, false guilt – all of the emotions that fill the psyche of Pinoys and Pinays everywhere converged at once in front of the telly.  I still feel sorry for her.
What we know as an episode that could occur at anytime, anywhere in the islands for no real good reason at all, had visited our wonderful housekeeper.  Not wanting to pass bad news to us, or fearing some form of retribution that – unknown to her – would certainly never take place, she said nothing.
"FIX IT TIME" BEGINS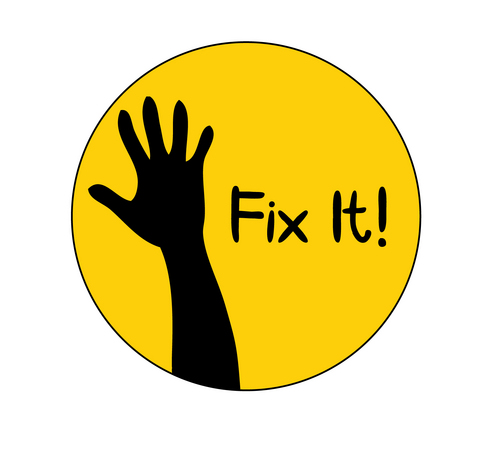 When we arrived, turned on the TV, and were greeted by the satellite TV service with the same unwanted message, we asked about it.  After a moment of hesitation, our housekeeper "matter of factly" mentioned that this was the new norm ever since that fateful August day.
As we prepay for our satellite service annually, and have additional credit that puts our next payment due off until July 2017, we knew it wasn't a case of "Sorry, Sir, no load."
Since we were receiving a great signal and all was right, sans the channel availability, we knew that all equipment and peripherals were in top shape.
No, the problem was elsewhere.  Time to, gulp, call Manila.
CUSTOMER "SERVICE"(?)
The dreaded call for help was placed.  Now, I'll go on record here and defend the first-line customer service reps as doing the best that they can do equipped with what little training and resources that are available to them.  The dread wasn't with the messenger, it was with the "canned and well-rehearsed" message.
As directed from afar, everything was recycled numerous times, hoping for a better outcome each time.  (Professor Einstein made comment of this behavior decades ago.)  "No change" was the only reply that I could offer at each step of "repair" (I sounded like a tricycle driver on a lonely weekday night – maybe I missed my calling?)
Taking a break from the intense troubleshooting, I scanned the satellite service provider's website looking for a possible hint.  Sure enough, one was there.
A press release, dated mid-August, proudly announced that the service had switched from satellite NSS-11 to satellite SES-9.  The switch coincidentally occurred at the same time as the loss of channels occurred on our telly.
PROPOSED "FIX" IS IN
Passing the info on to my helpful Manila counterpart resulted in an instant solution.  "I'm sorry, Sir, but your satellite dish antenna needs to be readjusted to receive the new satellite's programming.  We can send our technicians over to do this for you, but there will be a fee charged."
Having an electronic technology-related career in a former chapter of my life, I knew that this was bunk.  A nice attempt to serve the customer, but bunk nonetheless.  Both satellites were in the exact same position in the sky from my location, and hey! it was the new satellite that was giving me the "No Channels Available" message in living, high-definition color.
Offering the face-saving excuse that I would have to think about having the technicians come  (and basically do nothing), I told the customer service rep that I'd call back if I wanted the techs to "fix it."  The dreaded call thus ended, with status quo untouched by change.
THE TRUE FIX IS IN
The time had arrived to "put on the thinking cap" and unravel the mystery before me.  I could do this.  Much more difficult anomalies had tried their best, in the past, to outwit me.  But when coming to match wits, don't arrive half-prepared .
A quick review laid out what was certain:
All electronic equipment within the house was working at optimal state.
There had been only one change to the satellite TV reception – no channels were available for viewing.
The service provider switched the satellite it used for providing service.
It was the "new" satellite itself that was telling me that channels were unavailable .
Within those four observations was the answer.  I could focus on only one – new satellite being employed.
A few moments of mentally chasing a TV signal from Earth to satellite to Earth again led me to the places I should next test.  Different satellite = different transponders  (the "thingie-ma-bob" within the satellite that  the programming channels).
If my satellite receiver wasn't precisely set up to decode the programming channels, there'd be no channels.  Grabbing the satellite receiver's remote control, and going into "receiver setup mode," I checked all of the settings that I had the ability to change that would definitely impair or improve decoding.
Five minutes into review, I came upon "the obvious, only" setting with that innate power to please or punish.  The decoding parameter was changed to a setting that made more sense than the currently selected setting.
WHAM!  Sight and sound, all around.  The "new satellite's" transponders used a different decoding algorithm than the "old satellite."  The problem was solved.
No need to endlessly recycle the equipment.  No need for the dish antenna's realignment.  No need to pay someone for merely showing up and agreeing with me that the antenna "ain't the problem."
No, it was "Fix It Time" and precious spare time was saved by using the old noodle and logically arriving at the correct solution .
NEXT ARTICLE 
Next on the list?  Why it's our old friend SMART-Bro that, since October 19th, has been SMART-Broken.  Three separate trouble call tickets.  Three wonderful customer service reps.  No call-backs or signs of improvements.  A true case of "No-Bro," waiting for its repair.
Ugh!