NEW articles daily! Subscribe below to receive daily updates with our new articles!

Hello, I have been here just over Eighteen years already. Married to my Filipina since 2000. I knew when I left the UK that was coming to a third World country and that things would be very different to what I was used to.
What I do dislike is the Foreigner who comes here either from Germany, America or wherever and go on all the time about the way things are here.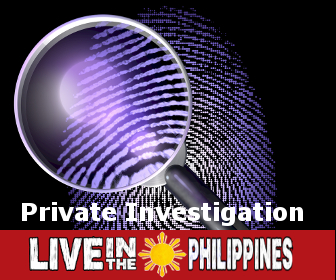 Some with too much money in the bank think they own the place and constantly complain and insult the Philippine people and their politicians and way of life.
I knew what to expect when I left the UK and have been happy here ever since. Best thing I ever did was to move here.
I do not go around here after sundown, I dont frequent Bars or Girlie bars. After 18 years here i think we have been out after dark maybe 3 times.
For those who are always complaining I say…..
try greeting Pinoys with a smile and a handshake, you will find they return the compliment.
When it comes to their way they do things, their Politics Ect. leave them alone. dont make rude comments and insult them. They are nice friendly people and very hospitable.
We can NOT change their way of life, Nor do we have the right to do so.
I have heard foreigners shouting across crowded Malls at their very embarrassed ladys. Not nice at all. I have heard foreigners shouting at counter staff that they could buy them. Very bad that attitude.
To those People I say Either adapt or shut up. Accept the way of life here or go home! Plenty of Taxi's only too happy to drive you to the Airport) as the rest of us do not want you here spoiling it for the rest of us.
At the time of writing I have 10 filipino workmen rebuilding our house. Nicest bunch of guys you could meet. I am greeted with a smile and a "Good Morning" Sir every morning and they never fail to sat Good night at the end of their day.
I like many others actually love it here. This is MY choice of country and where I will live till I die. This is a beautiful Country with beautiful people.
The attitude of some Foreigners here is appalling to say the least.
Adjust or go home!
William.