NEW articles daily! Subscribe below to receive daily updates with our new articles!

Gay in the Philippines
Is the Philippines Over the Rainbow?
Gay in the Philippines? It's no surprise that a service tailored to advise and assist people considering taking the plunge and coming to Live In The Philippines will be targeted by folks from all walks of life. For anyone contemplating such a move, it can be both exciting and daunting, and all manner of potential problems related to lifestyle and culture will spring to mind (which is no doubt why this website is so much in demand!). It goes without saying that, of all the many people who consider coming to live in the Philippines, some will be from the gay community. (Please note that, for the purposes of this article, I use the word 'gay' as being representative for all LGBT+ individuals – no need to get into semantics here!)
In addition to the common questions, most everyone has about making the move, for some gay people there is an additional dimension to concerns they might feel. "Will I encounter difficulties with acceptance in the community at large"? "Will we be safe"? One would hope that attitudes have changed sufficiently to quash such concerns, yet some still voice apprehensions about coming to live a lifestyle as gay in the Philippines. Why?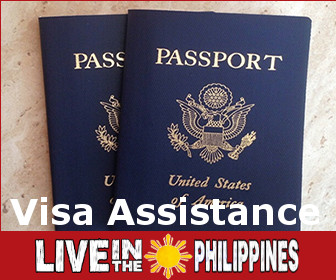 Rights for Gay in the Philippines compared to other Asian Countries
Well, to put it in perspective, gay rights in Asia overall are limited, in comparison to many other areas of the world. Same-sex relationships are actually outlawed in at least twenty Asian countries. But it is OK to be gay in the Philippines. Now, it would be naïve to assume that discrimination and bigotry do not exist here, and there are still real concerns about, for example, bullying of gay students in schools. But the same can be said in even the most progressive nations. In any case, this piece is not intended to address specific gay rights issues here, but simply to give insights to foreigners like me who want to settle in the Philippines.
Which brings us back to the original notion of acceptance. "They say 'It's More Fun In The Philippines', but is it OK to be gay in the Philippines"? Well, the simple answer is yes, it is OK to be gay in the Philippines, along with Hong Kong, Thailand, Vietnam and Japan, the Philippines is one of the region's most advanced nations regarding openness with the gay community. Wikipedia notes that "the Philippines is ranked as one of the most gay-friendly nations in Asia". And in a survey ("The Global Divide") conducted by the Pew Research Center in 2013, 73% of adult Filipinos agreed with the statement that "homosexuality should be accepted by society".
So it's hardly surprising that in the 26 years I have been coming here, (the last six of which I have lived here permanently) I have never once encountered any open hostility or negative attitudes because of being gay in the Philippines. Quite the contrary in fact. For the most part, Filipinos are intrinsically kind and good-natured, and very welcoming to all guests in their country. So for those contemplating coming to live here, you'll be welcome!
The Social Side
I live a pretty quiet life now, but if gay bars and clubs are your things, then in some urban areas, Manila, in particular, there is a vibrant nightlife. One of the most renowned venues, The Library, was a hugely successful sing-along and comedy bar in Malate and was a favorite with straight communities that are gay in the Philippines alike. It was also a career-launching point for many popular comedians such as Ai Ai Delas Alas, Arnell Ignacio, Philip Lazaro and John Lapus. Sadly it closed its doors last year after 32 years, but there are plenty of other night spots in the city. Conversely, further south in cities such as Davao for example, there isn't a rainbow flag in site! Beach resort areas are also popular and gay-friendly, for example, Boracay Island (when it's open) and Puerto Galera. And in common with major cities worldwide, there is a hugely popular Pride event in June. In fact, it was in June of 1994 when the first Pride March in the Philippines was held in Quezon City. It was also the first ever Pride March in all of Asia!! Kudos Philippines
I Do
Of all the various issues that have beset the gay community over the years, one of the most contentious has been same-sex marriage. Again, this is not the forum to debate this topic, but I want to include it as one of the things a gay individual or couple may consider when moving to the Philippines. So, can you get married in the Philippines?  The answer is "no". The answer is also "yes". How can that be?
Why No?
Well the Catholic Church has opposed moves to legalize same-sex union in the country for years and continues to do so. Also, same-sex marriage is not officially acknowledged in law. So even if you are already officially married elsewhere such as the US or UK, it is not recognized in the Philippines. Perhaps this will change. Moves are afoot to introduce legislation to protect gay people from discrimination in employment, education, health care, housing etc, and the Supreme Court has already deliberated over the marriage issue. Watch this space!
Why Yes?
Firstly, countless same-sex unions have taken place over the past 25+ years, thanks largely to M.C.C. Manila (Metropolitan Community Church). It was M.C.C.'s Rev Richard Mickley, a pioneer for gay and lesbian ministry in the Philippines, who first introduced same-sex wedding ceremonies (known as Holy Union) in the early 1990s. In fact, my partner and I were married in Manila by the wonderful Father Richard in 1995. The picture here shows him officiating at a Holy Union (not ours!),
Secondly, same-sex marriage ceremonies are now being performed at the UK Embassy in Manila. Under the U.K. same-sex marriage bill, which came into force on March 13, 2014, 18 marriage ceremonies took place at the Manila embassy in 2017. One such ceremony gained a lot of attention earlier this year. Ambassador Daniel Pruce officiated a same-sex marriage at the British Embassy garden on May 8th. These marriages are legally binding in the UK but not officially acknowledged here.
(24 UK Embassies worldwide are now conduction same-sex marriage ceremonies, including the Philippines, Australia, China, Japan, Vietnam, and Cambodia).
Onwards and Upwards
As I mentioned earlier, there are still issues to be addressed for gays in the Philippines. But help is at hand. There are advocacy groups actively working with schools and other institutions to educate and enlighten, and to reduce the incidence of discrimination. There is an active charter of the "ASEANSOGIE" Caucus, an organization of activists from eight ASEAN countries (Burma, Cambodia, Indonesia, Malaysia, Philippines, Singapore, Thailand and Vietnam). An old friend of mine, Chris Lopera, is a prominent leader in the Philippine branch of ASEANSOGIE. He is upbeat about efforts they are making pushing in the Senate for the anti-discrimination bill.
So, is the Philippines "Over the Rainbow"?
Resoundingly yes. The bottom line is that gender orientation is of little interest to most Filipinos. There is nowhere in the world where you can guarantee 100% that you won't encounter negativity, but here in the Philippines, that's unlikely – you can live as freely here as anywhere else. You will be welcomed with a smile. Come on in, the water's lovely!!