NEW articles daily! Subscribe below to receive daily updates with our new articles!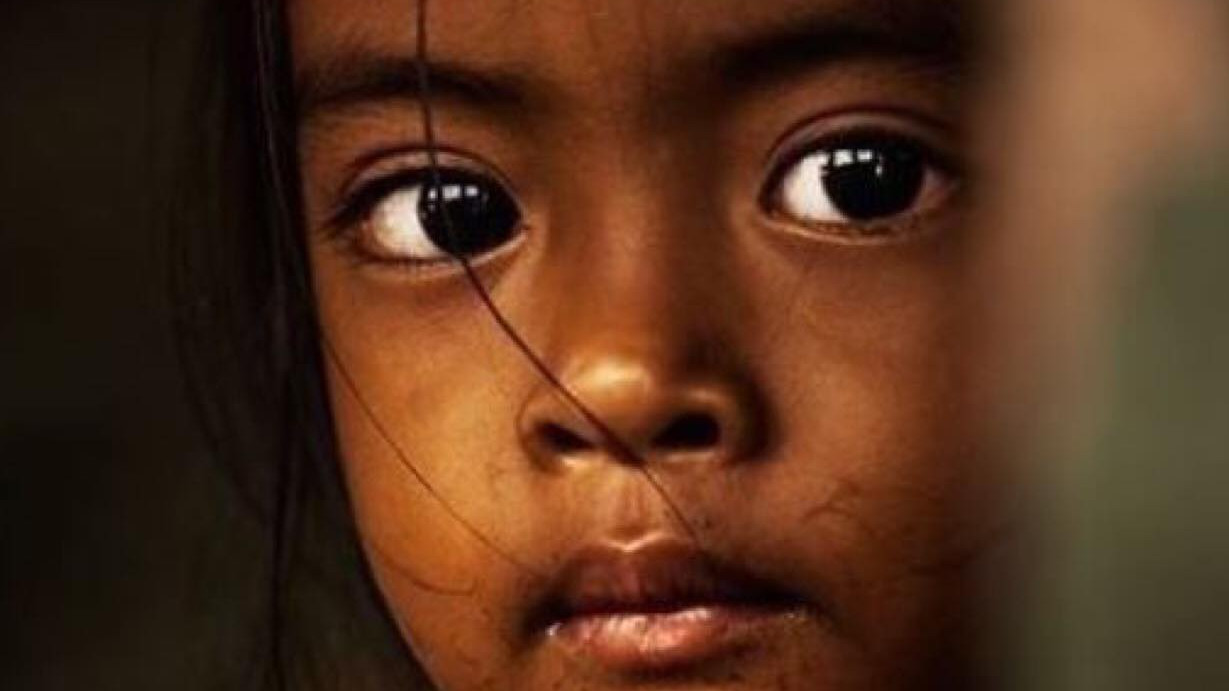 While retired, I've been talking to and chronicling an indigenous Philippine sorcerer.  We had been excellent friends for almost 7 years; now, he has since left Cebu City for Mindanao as of August 2017, and I miss him. But, I'm hopeful he'll return.  I have many notebooks full of his material, a vast teaching, and I'm trying to connect it all accurately in accordance to what he meant to say.  He spoke good English but took a long time for me to understand his terminology in relation to his spirituality.
His name is Arik (pronounced Aur-rik) from the Manobo tribe of Mindanao.  I met him here in Cebu City, Philippines. We've been meeting  3 or 4 times a week at our houses and restaurants, parks, and beaches. He has profound insights into people as a result of his tribal and spiritual school's teachings and traditions.  His insight into human psychology was totally new to me in its revelations and mind-blowing -miraculous to me in its depth and weight.  I thought I'd humbly share it with all of you.  It will be a book soon.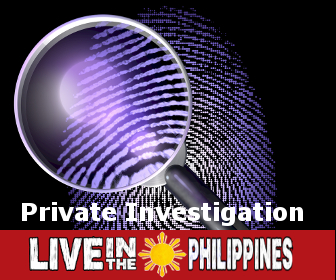 ———
Arik, Nyle and I would travel from Cebu City to the beaches just to be by the ocean, talk, and study people.  We took a drive in my zebra multi-cab, I let Nyle drive south to Naga.  We were in a restaurant in Naga City relaxing, watching the ocean waves and the people pass on the boardwalk.  Arik gave some ground coffee to the lady restaurant owner he knew, and she brewed us excellent coffee and brought us real milk for it.
Arik had introduced his student Nyle to me shortly after we had first met in Cebu City.  Nyle had just finished medical school and was waiting to take his board exams.   Nyle was a long time student of Arik as well.  Arik joked that Nyle was following him around like a little goat ever since they had met 7 years ago. Arik had mentioned that Nyle was 'Touched'. 
 Arik had told me once that in his village in Mindanao mountains his own teachers discovered he himself was 'Touched', and that is why he was chosen by his teachers to be educated in their school at the tender age of 14.  
"Arik," I asked, "Please tell me about 'Touched'?  What is it you knew about Nyle, and him also being Touched?"
Arik replied, "Our teachers recognized a boy or girl being 'Touched'.  It is something so simple that a little child can understand it and perhaps even a little child would understand it better because it is much less inhibited than adult people are.  All that knowledge has been lost and is very far away from people now.  A Touched person has the advanced powerful potential to see and Know intuitively. It is a budding Free spirit in a person that makes him teachable, motivated for a higher Life, and able to communicate his gratitude for being Alive in a language others like him may understand. So these children stand apart.
 "A teacher looks into a child's eyes and can recognize 'Touched' almost immediately. Maybe, one in ten thousand is Touched, but that doesn't mean a person cannot become Touched later if he recognizes the need for self-elevation.  Or, he may just throw the gift away by surrendering to the false person. It is the attitude and wishes for discovery far above the simple desires of the mules (the body's) senses.  There is that potentiality for an emotional Life lifted up into an understanding that something would live, even after the mule dies.  Free spirit can live far longer, for centuries, or even eternally if necessary, to assist the Father Creator in shaping the universe.
Arik continued with a marked reverence in his voice, "Once in a while, there arise the 'Touched' ones, who have an unshakable desire after the knowledge of our buried life. A driving thirst to spend life's fire and restless force in tracking back out our original reason for being.  To guide their Free spirit to the Father Creator.  A longing in this mystery -is this heart that beats the blood of Life, to find the sound of the bell that matches.  The heart's powerful wish begins to unearth the bell of Truth.  This bell of Truth is your Conscience.  And your Free spirit's desire is to follow that wish to the end."
"Pondering the tones depends on an intuitive knowledge. The tones of the bell along with my breathing, the Drum, and the many exercises, led by the Free spirit to the Bridge. The Free spirit locating the Bridge within, allowed me to see objectively.  I became motivated to be free of my mule.  Nothing at all can happen with any of us unless we are motivated by something; the growth of the Free spirit is the Touched person's motivation."
"And those who are Touched have a hypersensitivity to internal pain.  And the motivation to escape pain is definitely a major factor to act internally.  With breathing, one can follow the tones of the bell in one's chest and recognize this may be of permanent value as a guide to impartiality.  Our Drum will show you later the revelations of the bell of Truth.
"But, burning out the false person to be replaced by the Free spirit requires going into the dark cavern of the pit of pain.  One sees thru voluntary descent into the pit of pain that we're a slave to our past, to our states, to the idiot person's dark moods that have taken up all the space within us- and they are burned off slowly.  The Free spirit is beginning to squeeze the false person out!  This is called Jammed.  The friction of replacement causes regret of conscience.  This pain is necessary and entirely voluntary.  You've now allowed the spirit of Life to live its Life thru you.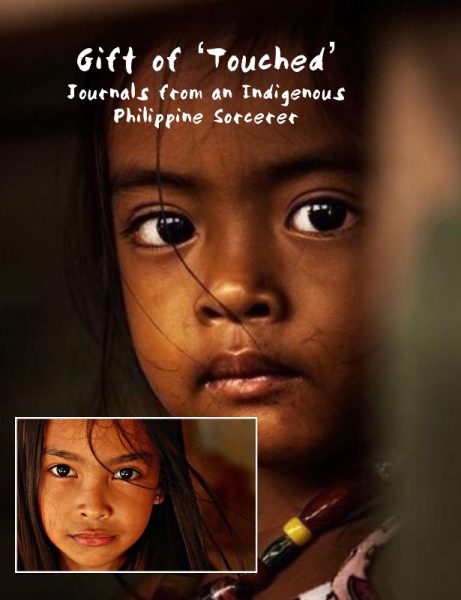 Do you want to tell him more, Nyle?
Nyle nodded and then said, "The joy I came to -by just becoming Aware I was Aware!  I AM existing! I never felt so awesome, I wanted to find out more about it.  "Wow! I am here!" I remember saying when it clicked on.  I could feel myself differently!  It was The Father speaking to my Free spirit inside.  It seemed a higher voice was telling me that my false person's painful work is unnecessary and useless.  And I could be handling everything in my life more simply and spontaneously.  I needed to find this Power and wisdom.  It led me to Arik and Arik led my Free spirit to the blood of Life's food.  All this has connected it to an Infinite Life, the seeing from across the Bridge."
Nyle continued, "As long as I am bound in a mule, thinking and feeling from it -it is a riddle.   I knew, somehow, that that kind of thinking and feeling wasn't the Real freedom possible.  There was more I just couldn't see.  The false person was pounding me with so much unnecessary turmoil inside, I could barely handle it.  So I suspended putting stock in a purely pleasurable mule-life until the question of freedom could be answered.  The closest I had come to realize the existence of Real freedom, was that of intuition.  Intuition is Knowing because it short-circuits the mental processes.  This has to be refined by a teacher who can differentiate intuition from mere imagination or suggestibility.  Here, Arik taught me to draw the blood of Life from my heart, and allow my Free spirit to find objectivity and impartiality at the Bridge.  I call it turning human "life" into Life. Arik helped me understand the pain I had was the false person, and that it could be understood out of existence"
I was definitely moved by Nyle's description. "Nyle, can you tell me more about this transition?  Sometimes all I can see is my mule and the false person inside."
Nyle recounted, "Arik had crossed the Bridge permanently.  He can see from another world.  He can see right thru you and me and everyone he meets.  I wanted what he had."
Nyle's voice then became very emotional, " I wanted to get out of this state of a being an utter slave! Of course, for that, my exercises help, but what really will give me the impetus is the realization of how terribly BOUND I am and that that what is my blood of Life being wastefully poured in this form without my knowledge on how to use it, and also I would say without my wish.  Sometimes I even don't know how it happened that I happen to be here and that even in wishing to accept it—   I have to accept all the terrible conditions of myself, the rest of my life and my mule on Earth with which I have to deal. 
Thru the exercises Arik gave us, we see the bondage, and that, paradoxically -is what has to be used to become free.  I wanted to become a natural Knower, like him- to be free.
Free spirit is our higher intellect and bell of Truth is our heart-conscience.
The mule simply is the form in which Life happens to be represented by the manifestations physically, intellectually and feelingly of a man.  The Free spirit is the form of life that is attracted to the blood of Life and other forms of life for the ultimate totality of all Life existing.  This again, as all Life existing being eternal and permanent."
"The Bridge is needed so we do not get confused and dependent on subjective interpretations of Eternity.  The heights of talent and ability we get consists of a thorough knowledge of the Real value of things.  When our Free spirit crosses that Bridge, we Know —that we know— that we Know!  That Real Life exists!  What an astonishing feeling and realization!  We see everything as it really IS, not thru warped eyes and idiot's upside down interpretations.  My Free spirit so far needs much more work, because my views of the objects have not been as many as I want."
Arik leaned forward and began, "Max, you begin to see- because your Free spirit sees- because you see you just didn't know any better, and that you are propelled many times by the habitual tendencies in mule and the false person.  And that at times you cannot get out of the habitual, and you create such terrible conditions for yourself that afterward, you say, How in God's name could I have been like this! The friction begins now.  The cavern of the pit of pain has been entered by you, the Free spirit has finally exposed the idiot who has taken you over.  Now the battle of Jammed begins and you strive to squeeze him out!
"I teach you to be Aware of being Aware and keep your mind where your mule is to help you hear the bell of Truth.  To have your Free spirit find the blood of Life in your heart and yearn for the Bridge.  Simultaneously, the false person is being squeezed out – and is he ever pissed!  He is going to fight like hell.  He is being Jammed!  He is really going to dig into you now! The pain you feel is not only in your psychic system, it can even manifest as intense physical pains in your mule.
You need to memorize this phrase and come back to it constantly, 
"My possessions are not my Immortality."
"Whoa", I said, "That is so much to take in!"  My mind was busy trying to form some sort of a diagram in my mind that could explain the process they had explained to me today, and clearly remember to write it down afterward.
So I asked, "Arik why am I among you two here Touched guys when I'm un-Touched?  Why do you even bother to tell me this stuff?"
Nyle then almost whispered, I have watched you and, by now, you have seen that your inner life is far more important than anything you do on the outside.  Have you noticed the peace that comes with it?  Also, your affection-energy is spent on things above you, not on things of the earth.  But, let what is natural inside you raise itself to the Spiritual, the Bridge, and allow the spiritual to become once more natural.  Don't you sense in this way your development will be harmonious?
Arik then laughed, "Shall we tell him Nyle?"  They both laughed and Arik said, "You are Touched too, you "tanga gunggong" idiot!  They both roared with laughter.
I was dumbstruck, "No!  How could that be? I do not feel Touched?"
"Yes—But, we wonder about you sometimes." Arik chuckled, "How you could teach psychology at an American university and be as clueless as you are, is a pitiful reflection on the intelligence of your dazzling institutions!" They both exploded again with laughter and Nyle smacked the table so loudly every eye in the restaurant focused on us.
I didn't know whether to feel embarrassed or to feel honored, both feelings were whirling thru me.  Finally, I felt a faint hopeful glint of life in my chest that I'd never had tasted before (or had forgotten).  I felt an elation like I had one Christmas morning when I was 4, as I flashed on that scene, I remember feeling the love of my parents, and seeing sharply the decorated room, tree and gifts.
"You mean there's hope for me, Arik?  For us?"
"Why do you think I'm talking to you, 'tanga-gunggong'?  (This meant 'stupid fool' in Filipino).  Nyle was still laughing.
Many, I could tell, had vestiges of being 'Touched', but they threw it overboard in favor of their definitions of 'rationality'.  Don't throw it away.
There never was, nor will there ever be, any hope for "Max- but your Free spirit has a chance".