NEW articles daily! Subscribe below to receive daily updates with our new articles!

This is a continuation of last week's article about the trials and tribulations of getting up to speed with Internet-related technology and staying there. It's not being written from a professional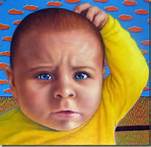 standpoint – I haven't been in that profession for over 20 years and don't think I'll cross-over or return to it any time soon. I want it to be the words of a layman, written for my fellow laypersons looking in.
I apologize if it gets boring or confusing. I'll try to keep it interesting and, as something a little different, a little shorter than my usual term papers. It's been quite a while since I've done time as a technical writer. Hopefully, that's to our mutual advantage. It's definitely time to employ the KISS method – "Keep It Simple, Stupid!"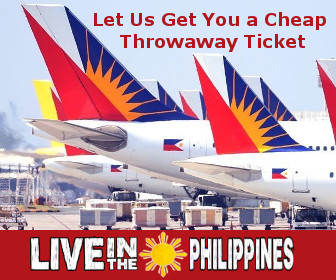 WORKING ON SPEED – BACKGROUND 
I'm not going to get into Download and Upload speed enhancements right now. I'm going to address a way to speed up your "surfing" and saving time in getting to that website you're so very eager to visit. Last week, I touched on the topic at the end of the article (at about word #1537!). You've had time to guess and digest. Now it's time to get to the nitty-gritty.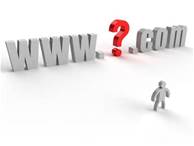 All of those websites out there waiting for your visit have a name, or so it appears. In reality, they have two names. The name you're most familiar with is an alphanumeric name. For example, this magazine (LiP)  is listed as "liveinthephilippines.com." Entering that name in your browser will get you here. But, that's half of the story.
Being digital, and for the most part binary, the Internet works on 1's and 0's. You can just imagine how long a binary number expressing that alphanumeric name would be. In their wisdom, the early developers created an index system to alleviate that monstrously long number into a much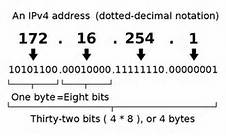 shorter one, saving processing time, bandwidth, and sacrifices in speed. They called it the "IP Address" (Internet Protocol Address), or simply IP.
An IP is a decimal number, having a maximum of 12 digits, broken into 4 groups of up to 3 digits each, separated by a "dot" (.). The largest number in one of those 3-digit groups is 255. Example:  216.239.51.99 (which is one of the IPs belonging to Google.com). As you can imagine, an IP is easily indexed and searchable. It's binary equivalent is much easier for networks to process. Not so for humans who live outside of "Geeks-ville," however. Sure, you could get to a website very quickly by entering that website's IP in your browser, but who can remember all those digits for all those websites?
ENTER THE DNS SERVER 
DNS (Domain Name System) servers are your IP index memory. The name you enter in your browser travels to a DNS server where the index is searched for the corresponding IP and, once it's found, you're directed to the website owning that IP. Pretty neat, huh? That's a simple explanation of what really happens. The complexity is for someone else to cover.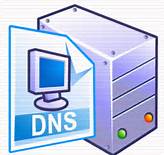 Whether or not you see them, there are potential pitfalls with this system. Infrequent index updating is one. Incorrect index information is another. There are also some not-so-nice issues, too, such as being directed to an undesirable website if and when an error occurs. Entering a misspelled website name in your browser should result in an error message. Some DNS server operators purposefully rig the server to send you somewhere else, usually to a website that will pay a commission to the DNS operator for sending visitors that website.
Now, let's stop and think for a moment in terms of surfing speed. By adding the DNS server into your quest for that desired website, you use additional processing time. If the DNS server is linked to another for improved IP searching and name recognition, there goes more time. If you happen across one of the pitfalls, that's even more. If the DNS server routes you via Timbuktu,… well, you get my drift. Worst case scenario:  you are connected with a website that, in addition to uploading pretty pictures on your screen, uploads some harmful stuff like a virus or malware into your computer.
WHAT CAN I DO? 
As you might have guessed, prevention is the only way to fight off slower surfing speeds and potential evil problems. You need to access DNS servers that are totally reliable, up-to-date, well-maintained, and fast. How do you do that? You do that by finding the IP addresses of those types of DNS servers and use them as your preferred and alternate DNS servers.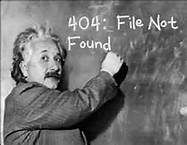 When setting up your computer's (or router's) network connections, you can configure the Internet Protocol (TPC) properties for using specific DNS server addresses. Most computers come out of the box with the default setting to obtain those addresses automatically from your Internet provider. That is a crap shoot. Configure your IP TPC for reliable and fast DNS servers manually. You'll see the difference.
"Okay, Paul, we can do that, but how do we find the IP addresses for those fast, reliable DNS servers?" Yes, I can hear your pleas as I type. Now comes some magic and some not so well-known information. We're going to find those IP addresses.
DNS OF YOUR DREAMS
You'll have to trust me on this – it's all legit.  Every bit of it.
You have a friend out there who wants to help you with this problem. His name is Steve Gibson, and he is the founder, owner and operator of Gibson Research Corporation. Among many other endeavors and credits to his professional acumen, he desires to help you find those fast, reliable DNS server IP addresses so that you, too, can whiz on through the Internet with fewer problems and greater surfing speed.

Steve Gibson created "DNS Benchmark." Here's his description:  A unique, comprehensive, accurate & free Windows (and Linux/Wine) utility to determine the exact performance of local and remote DNS nameservers . . .  And, so right he is. This utility will identify "dead" DNS servers (you know the ones – your computer hangs up for a while waiting for a response that never comes from one of these), "redirecting" DNS servers (the ones that push you off to somewhere else instead of reporting an error), and which DNS servers are, from your location, the fastest available to use.
Did I mention that he does this and everything else he does and provides for FREE? Yes, the utility is free for you to download and use. Just visit the DNS Benchmark page at the Gibson Research Corporation website and start reading! Oh yes, you can download the utility, too, but wouldn't you like to know a little bit more about what it is you're going to do? Of course you do!
There are a couple of routines I've run using this utility. The first took about 37 minutes – it was downloading information about all of the DNS servers within the region and running the benchmark test with all of those servers. It's quite comprehensive. After all of my benchmarking and testing was completed, I identified the top three DNS servers for my use and entered their IP addresses into my router. Wow! What a difference.
Another test you may wish to run is the "DNS Spoofability Test." You'll find out how reliable your selected DNS servers really are. Another FREE service! (All of this and other utilities and services are offered for free because the "GRC" offers and sells high-end PC industry software. His love and passion, however, is for his developments that he offers for free to us.) Try it and let me know how things work out for you!