NEW articles daily! Subscribe below to receive daily updates with our new articles!

"This is my house." stated proudly my wife's older sister as she showed my wife and I where she now lived. I was shocked at the site of her house. It was a beautiful freshly painted two-story house with a low white picket fence around it that was decorative in function, not a security type fence. This house would have looked in place in a middle-class neighborhood in the USA, but in this municipality Bohol it really stood out and you would have thought it was a rich person's home. I knew my wife's elder sister was not well off, so I was thunderstruck.
When we walked into the beautiful house and things started making sense. My wife sister showed us her living area. She had a bed, which I am almost certain she did not own. It was part of her rent. There was an entertainment center with a radio/music player. She had just enough room to stand behind a curtain that separated her living area from another lady's area. This was a boarding house. Boarding houses are one form of shelter available for Filipinos that do not have a lot of money. This article will deal with how Filipinos meet basic needs for shelter, food, clothing, medical care, child-care, education, and entertainment.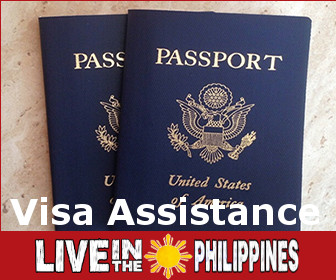 Shelter
My understanding based on what I have experienced, seen, heard and read about Filipino Culture is that most Filipinos do not feel the need for a great deal of personal space and that there is no societal shame placed on an adult who continues to live with their parents or other relatives. If one understands Filipino culture then it is not difficult to see how Filipinos are able to find shelter for little to no cost. Many Filipinos live with their families rent free. In these cases, the family member might be doing some kind of work for their family member that is providing them shelter like cooking, cleaning, washing clothes and watching children. Unlike most Western countries, Filipinos usually live communal lives not solitary ones.
In cases where Filipinos live outside of a family compound, they often rent a small space perhaps even a small part of a room. Having only a few possessions makes it easy for a person to live in a small area especially as I said before if the individual feels little need for personal space. What I have observed in the area I have visited in the Philippines a sleeping mat is more common than a bed. To outside observers it might look sad to see people sleeping on a mat on the floor with little room, but if that is the way one has always lived it would not make one unhappy. In many ways sleeping on a mat on a concrete floor is actually healthier than sleeping on a bed.
Food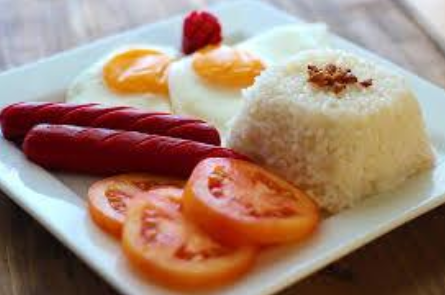 When in the Philippines, I might eat a couple of eggs, a couple of hot dogs, and rice for breakfast. My meal for one could easily be a meal for a family of six Filipinos living on less than $200 a month. The hot dogs would be cut into six pieces and the eggs split six ways. The only thing the family of six would need to eat more of than me is rice. Outsiders like myself might think that they could not be happy eating so little meat, but if this was my normal diet that I had eaten from birth I would be happy with it and I would, in my opinion, be healthier because of less fat in my diet. Poor Filipinos eat a lot of rice, they often eat vegetables and fruits grown in their yards and protein is mostly fish, but in smaller quantities than say Americans. More well-to-do Filipinos tend to eat more like Americans and from what I have observed they have a lot of the same health problems like obesity and high cholesterol.
Clothing
One thing that should be obvious is that a person does not need a heavy coat or jacket in the Philippines. Really the only clothing necessary are underwear, shorts, t-shirts, and sandals. These can be purchased for a low price from stores that sell donated clothing. A lot of clothing is also sent to Filipinos families in balikbayan boxes. Clothes, of course, are handed down to younger siblings. Additionally, uniforms for both school and work are more common in the Philippines. It is not hard to keep clothing cost low in the Philippines.
Medical Care
It is true that poor Filipinos rarely seek medical care. They are less likely to be diagnosed with serious problems like cancer than more well-to-do Filipinos. These realities could lead to serious health problems and quite possibly earlier death than if they had better access to medical care. On the other side of the issue is that when you get sick usually one of two things happen: you get better or you die. When your body gets better on its own you develop immunity to certain diseases.
Health care cost is lower in the Philippines because most Filipinos directly pay for their doctor. Most medical bills are paid with cash. Competition keeps cost down to about $5 for a doctor visit. When a Filipino needs major medical care they ask their family for help and their family usually pools their limited resources together and the bill gets paid.
Child-care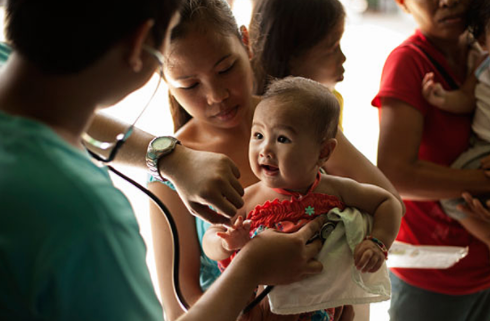 This expense is easily handled in a good and loving way. If a child's parents are both working a Lola, Lolo, aunt, uncle cousin, niece, or nephew step up to look after the child. In the unlikely event that no family is available a trusted neighbor can be recruited. The fact is high unemployment leaves many Filipinos available to help with children and most Filipinos I have met like children and are good with them.
Education
My wife comes from a family background that fits with this article. She successfully completed two Associate Degree programs and was working on a third when we met. From what I have observed it is not unusual for poor Filipinos to obtain Associate Degrees if they are good students. This is another case where the family often comes together to help the individual member. Perhaps you see a pattern.
Entertainment
I attended a potluck party recently where the ladies were Filipina and their husbands were all Americans like myself. After dinner, the men all went to the living room and we all watched a movie "Jack Reacher" starring Tom Cruise. The movie looked interesting, but we could not hear it at all even with the volume maxed out on the host's television. The reason we could not hear the movie was our Filipina wives were in the kitchen telling stories and jokes, laughing and generally having a great time. As near as I can tell they were not spending any money, trust me our wives know how to spend money, but they were being entertained. Filipino living on less than $200 a month learn how to tell, listen to, and enjoy a good story or good joke at an early age. You don't have to spend money to be entertained and have a happy life.
I will make a quick list of entertainment options that cost little or no money:
Chase a chicken around the yard like Sylvester Stallone in "Rocky II".
Go for a stroll, swim or climb a tree.
Sing and/or dance along to the radio or karaoke.
Talk with friends and family about how poorly you or better yet someone else sings or dances.
Go outside and play basketball, soccer, volleyball or tag with your neighbors or local children.
Play checkers, chess, backgammon, Go Fish, Uno, poker, etc. with someone.
Tell a funny joke or humorous story to someone or if like me you are not capable of doing so listen to someone else's
Read an entertaining LiP article written by someone else or if you are like me and capable of writing one do it and submit it.
Solve Sudoku, play solitaire. word scrambles or crossword puzzles if you do not want to interact with others.
Make love to your wife or girlfriend, your wife and your girlfriend, or your girlfriend and her girlfriend, etc.
Submit your own idea of how to be entertained with little or no money. Use your imagination, because if you don't use it you will lose it!