NEW articles daily! Subscribe below to receive daily updates with our new articles!

After seventeen years as a retired sailor, I never expected to utter those words ever again.  Life in the military is based on that tenet.  It's one big rush to a point where you seemingly wait forever.
Well, it happened.  Mostly, I was amused that it did.  Reliving parts of one's life can be stressful or can be enjoyable.  This was somewhere between the two – just where, I still have to figure out.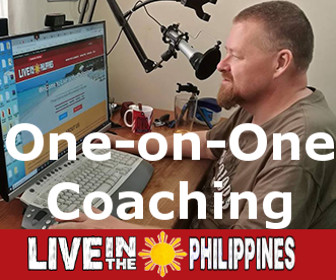 THE "HURRY UP"!
The hurry up part involved a purchase of "merchandise" from Hong Kong.  It was special – a great, limited-time offer that I just couldn't pass up.  I plunked the bucks down, made the order just in time, and received my notice that the "merchandise" was on its way.
Everything was riding on Hong Kong SpeedPost.  Prior orders from the vendor were most successful in speed of delivery, with nothing taking more than a week or so to arrive at the local post office.
This time, I wasted no time in hurrying to the SpeedPost Tracking website to follow my package's travels:
| Date # | Location | Delivery Status |
| --- | --- | --- |
| 29-Oct-2010….. | Hong Kong….. | Item posted. |
| 29-Oct-2010….. | Hong Kong….. | Processed for departure. |
| 29-Oct-2010….. | Hong Kong….. | The item left Hong Kong for its destination on 29-Oct-2010 |
| 1-Nov-2010….. | Philippines….. | Pending customs inspection. |
.
All was going smoothly – just as numerous times before . . . .
THEN CAME THE WAIT!
Two days, four days, a week, a week and a half – WAIT A MINUTE!  Something isn't quite right.
This part was never more that five days in length.  I was sure that I had beaten the Christmas rush.  What has happened?
Two weeks passed by.  I was more stunned than anything else.  Did I miscalculate the Christmas rush?  Did my package find the infamous "black hole of Manila"?  Twice, sometimes thrice a day I'd hurry to that tracking website.  NO CHANGE.  ("Sorry, sir, no change" – that's another story for another day!)
The arrival at customs was usually the last line of the tracking, even during other deliveries.  THREE WEEKS.  This time, there must be some interest in what's in the box.  I was sure that evil had reared its ugly head.  I started to search John Miele's website "The Albularyo" to see if there was some remedy I could use to lift this apparent curse.  I ate this, rubbed that all over myself, cleansed myself with the other – nothing seemed to work.
FOUR WEEKS – THEN A MONTH
All is not well with Paul.  A month has passed and still no word or sign of the package.  I must have bothered the poor postal employees to a point beyond help.  Where was the package?  Still no word?  Nothing?  Sigh. . . .
Even the Bureau of Customs website was a hit or miss affair.  I was mostly "missing," timing out before the website's home page could load.  Could my package be sitting next to the website's server somewhere in a dark closet?
F-I-V-E – – W-E-E-K-S.  I'm living on the edge.  Then I remember:  ADJUST.  This is just another opportunity for adjustment to the local environment.  I calmed myself with thoughts of the 1700's and the wait in Manila for the ship from Mexico to arrive.
FIVE WEEKS AND THREE DAYS
Having just finished reading a news article that reported rumors of a "Customs Slowdown" at Ninoy Aquino International Airport were false, a text came over the cell phone.  A friend strategically located near the post office reported that there was a package there for me.  Whom do I believe?  Come to think of it, it wasn't a choice of believing one or the other, it was an "all or nothing" choice.
My dear wife had to go to town for some social business, and she volunteered to pick the package up.  OH JOY!  Finally, my long pined-for package shortly would be in my hands.  Just a few hours more of waiting – piece of cake.  My dreamlike state was interrupted by my wife's words of "adjustment":  "Honey, the post office closed early today."
Argh!
ONE MONTH, ONE WEEK, FOUR DAYS
FINALLY!  A trip to the post office, being stopped along the way by that "well-located" friend, and there's my package in my friend's hands.  She was on her way to deliver it to me, passed by me as I was walking toward the post office, and wonderfully handed it over.  Santa will have a special present for her this year!
| Date # | Location | Delivery Status |
| --- | --- | --- |
| 29-Oct-2010 | Hong Kong | Item posted. |
| 29-Oct-2010 | Hong Kong | Processed for departure. |
| 29-Oct-2010 | Hong Kong | The item left Hong Kong for its destination on 29-Oct-2010 |
| 1-Nov-2010 | Philippines | Pending customs inspection. |
| 7-Dec-2010 | Philippines | In transit. |
| 8-Dec-2010 | Philippines | Not delivered because no delivery service is avilable for this product or service at the specified delivery point. Addressee advised to pick up the item. |
.
With the last two entries on the tracking website (two entries I've never seen before) the rest is history.  Not only do I have my "merchandise," I also have learned a good lesson in adjusting to life in the islands.  Imagine a weekly or monthly boat bringing in supplies to an island.  It's a good rebuke for a member of the "instant gratification" generation.
Oh, you ask what this so very important merchandise was? . . . . .
Limited Edition, Custom Rolled Cigars
Good things do come to those who wait – even those of us who wait impatiently!