NEW articles daily! Subscribe below to receive daily updates with our new articles!

When I first met my wife she told me she played on a basketball team in high school. I'm thinking, "Wow, an athlete. Just like Hoosiers or those university teams I've seen on the news in Cebu City."
But after I knew her for a few days, I learned that what she meant was, that a few of her girlfriends in rural Samar borrowed a ball from one of their brothers and played "basketball" once at the court next to the church in the middle of her barangay. For her, that was, "I played on a basketball team."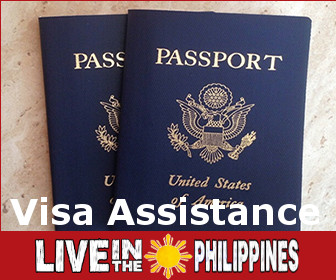 So when I met this guy here in Cebu and he told me he played in a band, once again I thought,
"Dude, it's Mick Jagger or the Eagles or at the least one of those cover groups that play at local bars and restaurants. Some of those guys are pretty good."
It turns out that it was when he was 15 and in high school; he's 40 now AND the band??? Well, it was a drum and lyre band.
I didn't know if this is only in Cebu City; I doubted it, and I didn't know if this steps up when it gets closer to Cebu's January's Sinulog Festival, but there are Drum Groups practicing everywhere. On street corners, in vacant lots, behind the grocery store. I mean these are not your typical American marching bands that fill halftime fields at high school and college football games. These are Drums Only, with an occasional Lyre thrown in.
What's the deal? Why all these Drum bands in the Philippines? And on the day of the festival, a color guard, (who has been practicing separately) shows up too.
It's because it's cheap!
Wikipedia, that esteemed research source, reports…
"A Drum and Lyre Corps is a marching ensemble consisting of strictly percussion instruments and a color guard section. The Drum and Lyre corps originated in the Philippines, as it is easier to finance than brass bands or a drum and bugle corps. The instrumentation of a drum and lyre corps consists of a typical marching band (snare, tenor, and bass drums, and cymbals) with the bell lyre section. The lyre sections consist of bell lyres, glockenspiels, a set of tuned metal bars arranged on a tray or in a frame in keyboard fashion for marching band, as well as vibraphones and marimbas. During competitions, drum and lyre corps usually include a pit section which consists of the typical pit instruments used by drum and bugle corps."
One of the reasons that Catholicism took root in the Philippines so easily was that Filipinos liked the pomp and circumstance of the Catholic Church. They liked the robes, the crucifixes, and gold colored stuff, the gilt-edged accouterments of the Catholics from Spain and Mexico.
I believe that Drum and Lyre Bands and Color Guards are just another facets of this. The bands are loud and showy. They draw attention to themselves, and of course, once you get a drum, there isn't much upkeep. Also true for color guard uniforms.
This allows young people, and even some into their 20's and 30's to be a part of something, to perform, to be a part of a team, and to be showy about it, all valued behaviors in Philippines culture.
There are even a Philippine Drum and Lyre Associates Inc. (PDLA Inc.) "a non-profit organization dedicated to the uplifting of Filipino Drum and Lyre (Bell) corps all over the country as well as raising the standards of excellence on the grounds of musicianship, sportsmanship, choreography, discipline, and camaraderie."
These all sound like noble goals.
And if you like Drum and Lyre bands that you see at a local fiesta or hear on the street corner, you can even rent one, for your daughter's birthday, your Lola's anniversary or the company picnic.
I discovered that In Metro Manila you can "rent" Drum and Lyre Bands for your events from 7000 pesos to 25000 pesos depending on just how large and complicated your "gig" is. It is a true Philippine Business; a Cottage Industry.
And, after doing some reading about it, I am beginning to understand why I'm hearing so many drums and why I keep driving by all these small groups of young people, "Beatin' It," as Michael Jackson sort of said.
It doesn't cost much. It's very loud and it fulfills that desire to perform and the "Hey. Look at Me," in many of us. And in the Philippines, it's rural; it's urban; it's everywhere.
So here is one of these groups. Just a bunch of kids, sitting in a field, playing Despacito, that hit song by Daddy Yankee you hear all the time playing in the malls and grocery stores.
And you know what? They sound pretty good.