NEW articles daily! Subscribe below to receive daily updates with our new articles!

The chances are much higher than 50/50 that a Filipina spouse will outlive her non-Filipino husband. First, men die younger than women. Second, Filipina wives are often significantly younger than their non-Filipino husbands. How well prepared are these future widows for the financial decisions they will someday be facing?
The reason I'm writing about this topic is that in recent years, two U.S. Filipina wives I know became widows, and both had little education about economics or money management. (To be fair, one of the deceased husbands also lacked knowledge.) One of the widows reached out to me for guidance and the other widow relied on a relative of the deceased husband for advice.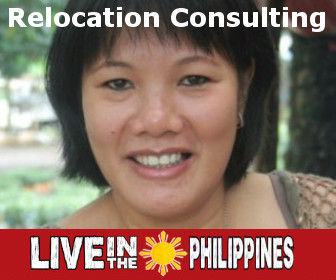 The widow I assisted was left a respectable amount of savings, already invested in a mutual fund. I told her that since she didn't need the money at this time, to simply leave it invested. The trouble was she had never followed the stock market before, and worried when she saw her balance go down during one bad month. She panicked and moved her money out of the stock market despite my council, "Your husband would keep the money in stocks." This happened about 4 years ago. If you know anything about the stock market, you know that it has been fantastic the last 4 years. A lack of economic wisdom has cost this Filipina widow a great deal of money.
The other widow that did not seek my advice, ended up depositing a large amount of savings in a start up fund (possibly an annuity) which she doesn't fully understand. She invested because she trusted the person giving the advice. It may turn out ok, but I suspect it was a mistake. A good adviser, whether they be a relative, friend, or paid professional, would make sure that the investor fully understands everything about a recommendation. After the fact, she asked my opinion. Since she couldn't clearly explain what she had already done, I couldn't offer any advice.
My Filipina wife will likely live longer than me. She has little understanding of United States finances beyond managing a checking or savings account. Terms like "adjusted gross income" or "S&P / DOW / NASDAX" mean nothing to her. She has always let me do our taxes and investments. In other words, like our two widowed friends, she would be financially vulnerable if I die. My immediate plan to deal with this problem is to never die. Let's call that "Plan A". I really like this plan.
If "Plan A" doesn't work out, there is "Plan B". Plan B involves my wife becoming educated enough (while I'm still around) to make wise financial choices. I don't have a lot of hope for Plan B as my wife seems content being uninformed and relying upon me as long as possible.
Finally, I have "Plan C", which is the most realistic plan. This would mean that one of my siblings would advise my wife on financial matters if my breathing permanently stops. They will likely choose conservative, low risk options for my wife. I'm comfortable with this plan as I have 100% trust in my siblings.
I'm guessing a lot of husbands reading this may be in a similar situation. I take comfort in the fact that my wife could live comfortably in the Philippines on my future U.S. government social security. She started off life very poor, so even if social security was her only income, it should suffice.
So what's your plan? Is your Filipina ready when you are 6 feet underground or dust? Maybe you simply don't care since it's really their problem, not yours. Maybe you (like many others) are afraid of the subject and are comfortable only having "Plan A". Good luck with that.