NEW articles daily! Subscribe below to receive daily updates with our new articles!

In the past, I have mentioned briefly about a project that I started about 11 years ago this September.   Bob has invited me to give an update.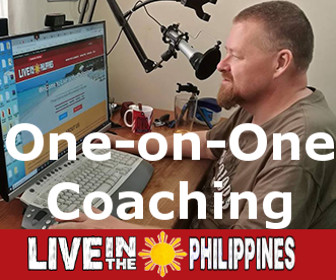 I was asked if I could tutor a niece who was having problems with her schoolwork.  At the time, my schedule was very flexible and she had access to her aunt's computer, so we agreed on how the online tutoring was to work.   They made the assumption that since I had several college degrees and had co-authored an English as a second language course, I was qualified as a teacher.
As so often happens, when one person started getting help, others also wanted help.   I sorted out which ones really needed help, which ones could help the younger ones, and which ones wanted the novelty of just visiting.   We negotiated an agreement that met the expectations of most all participants.  This continued using IRC for a couple years, then upgrading in increments to Yahoo Messenger, then Skype, and most recently, Facebook Messenger.
As a side note, I don't know the whys, but as the internet has gotten overloaded in recent years, Facebook Messenger has seemed to be the most stable connection.  Is that due to needing less bandwidth?  I don't know, I just know how it seems to work for us.
When the programs allowed us to talk face to face instead of typing, it became more interesting because the younger children got involved.    After helping the older ones with the lessons, we would make time for a group chat with the younger ones.   This especially helped them with their English proficiency.
It was in one of these visits that a page turned on the whole operation.   I was talking with a young girl by the name of Pearl.  Her father worked on board a cruise ship and her mother took care of her and her little brother.
In conversation, she mentioned that her mother and little brother should be back from the market soon.  I asked, "What is your mama buying?"
She answered like it was the most common thing in the world, "She's going to see if anyone has vegetables that are too old to sell."
"Why," I asked.
"So we have something to eat," was her reply.   In further questioning, there was a problem with the money transfer from her father, and they didn't have anything to eat until they received the transfer.
I asked Inday if she could make arrangements to help them in some way.   We talked later when the children were gone and she explained that it was far more common than not for the children to miss meals because of lack of work or times when the fishermen couldn't get out on the water to fish.   Also, in some of the families, the OFW wasn't always dependable when sending money.
I have seen quite often there, and I am quite sure it is common all over the Philippines, when the children would get somewhere around 12-13, they would often start dropping out of school.  Often times it was to help work with the parents in whatever work they were doing and also, I have seen that the cost of the school uniforms seemed to be unaffordable to these families.
Two other things contributed to the development of the children's home:
First, 3 of the children were found to be losing their eyesight.  The doctor stated that it was from a diet that was not providing all the required nutrients.   Knowing that they all had a very similar diet meant that the others were at risk.
I consulted with an eye doctor connected with Indiana University Medical School.  He gave advice on the lacking nutritional components and told me that if addressed before the age of 9, it is likely reversible.
At that point, we started providing daily vitamin and mineral supplements in addition to the meals.  The doctor seems to be accurate as two of the children have almost completely recovered their eyesight and the third child has seen some improvement.
The last thing that helped shape our direction is that I noticed that the sexual trafficking of various types becoming more active in the area.  One of the girls was molested and others have been approached.
I am ninong (essentially godparent) to a little girl.  Her mother is a policewoman and she has become active in assisting with addressing the problem people.  It is frustrating when the wheels of justice move so slowly but five years after the girl was molested, the perpetrator was finally found guilty in spite of his family dining the judge and the perpetrator's brother, a policeman, doing his best to help his brother in any way possible.
That is how we came to the point where we are now. We currently help 31 children full time and six children as needed.    That is usually when the absent parent has not sent money or sadly when the family member taking care of them spends the money on other things.
By taking care of them, right now we provide a meal a day and send food with them so that they don't have to go to sleep hungry.  We provide them with vitamins and supplements daily.  We make sure that they have the school supplies so that they can stay in school, including uniforms for the children needing them.   We take care of their medical needs.  This has come to include PhilHealth as money is available.  This has been a real saving for unexpected hospitalization.
I still tutor as much as I can because I enjoy the interaction with the children.  I have been greatly rewarded by the almost uniformly very good grades.
I don't do this by myself any longer because we have grown so much.  In 2015, I got a 501-C-3 non-profit corporation set up for donations.  For those not familiar with a 501-C-3, it is the US government designation for a charitable organization that allows any donations to be tax deductible.
I get donations from individuals and a couple church groups that provide a portion of the expenses.  Additionally, I am soliciting sponsors for the children to assist with their care and expand our assistance.   My employer is so kind that they have me working 6 days a week, 10 hours a day.  The overtime helps with the shortfall in the budget.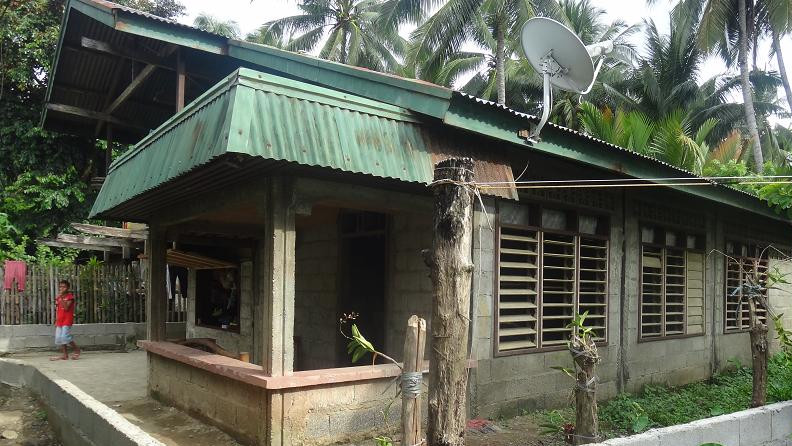 We have been leasing the building for almost 11 years. The owner took out a mortgage when he was ill for medical treatment.  He has defaulted on the mortgage.  Inday has been paying the interest to keep it out of further foreclosure action.
Inday and I met with the banker when I was there in May.  I don't understand Philippine law completely, but he told us that we can purchase it for the unpaid balance and legal filings.  This is approximately 20% of the value of the property.  The lawyer assured me that the paperwork and process is both legal and in order.   I started a GoFundMe campaign to raise money to purchase the property from the bank.
What does the future look like?  I have talked to several of the local leaders a number of times and asked them what they would like to do to help lessen the need for people to go overseas for work.  Their belief is that vo-tech type of schooling to provide training in several areas would allow people to earn a dependable living wage that would allow families to stay together.
Would it completely eliminate the OFW situation?  Not likely because it is so culturally ingrained, but it would give people other opportunities if they chose not to go overseas.
I will close here by providing links to the Children's Home and the projects at the end of this post. Check here for the Children's Home Facebook Page. Don't forget to visit the GoFundMe page too, if you are able!
I know that many of you readers are doing your own project but in a shameless plug, if you are not able or do not have the time, we would be happy to do the hands-on work for you.
A big thanks to Bob for both the invitation to share with you and also for his help over the past couple of years.