NEW articles daily! Subscribe below to receive daily updates with our new articles!

You can read Part 1 of this story by clicking here.
I had a list of things planned for while I was there that included personal business, doing some work for a client, and trying to do a few things at the house and on the farm.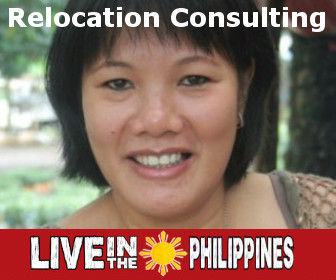 Last time, I ended with the "septic guy" that was full of "It"! I went to the house to check on the honey do list as well as my list. While working in the house, an afternoon rain started and not long thereafter, I noticed the toilet in the CR backing up. I checked to make sure that no one had used the drain. Nope, everything was still shut off. My thought was that if water wasn't rising from the sinks or the toilets then it was coming from elsewhere because water levels don't just go up on their own.
Curiouser and even more curious. I decided when the rain stopped, I would put my detective hat on and attempt to be more Sherlock Holmes and less Barney Fife.
A few years back, a neighbor up the hill with more money than courtesy and respect had built a new home and in the process had the water channeled straight toward our back door. During heavy rains, the water would charge in the back door and out the front like an ill-mannered guest. I hired a block mason that was out of work to convert the fence to a 3 block high base with the fence on top of it. Problem solved.
Following the practice in Cornfield County, Indiana, I put a cleanout at the end of the lines from the septic tank. These were just inside of the wall.
I have a right hand man there. He is my nephew JunJun. In so many ways he reminds me of myself when I was young; willing to try building anything that can be described or drawn out for him. He is the one person that I have no hesitation allowing the full run of my shop and tools. When he is finished, they are cleaned, sharpened as needed, and put away in the proper place and everything is locked properly.
Jun and I took a walk looking at the septic system and the finger system. He pointed out that some weeds needed cut down between the cleanout and the wall. I walked over to look at it with him and shazaam, as a co-worker likes to say, "The perpetrators had been perpetrating". There was a hole in the block wall that had appeared since last time I was in the Philippines. A pipe slightly buried that was running into the cleanout. My septic system was trying to handle the outflow of the septic system as well as the drainage from up the hill.
I calmed Jun down and assured him that it would be resolved in an underhandedly and sneaky way that would keep the peace in the barangay. At dusk, we went out and cut the sod so it could be re-laid without being obvious just inside of the fence a little beyond the arm's length of even the largest NBA player. A cut into the end of the line and some high expansion foam created a plug in the line so the tank was isolated. Sod re-laid and work was hidden.
Water levels started slowly subsiding and life returned to normal. Since the septic problem was known by others, Jun was prompted to let it be known in any "back fence gossip" that we had worked on plumbing in the house and fixed a damaged pipe and all was well. A couple rains later, we heard that the neighbor was having problems with water backing up. Karma found our suggested victim.
I was able to move on to other things. I had prefabricated some things and sent in Balikbayan boxes to install when I was there. Because of brownouts and other things, I put on my Rube Goldberg hat and had a couple things I wanted to try. I have a small building where my power comes into as well as water and other things. I set this up as my power house.
Low voltage LED backup lights wired into a solar panel (from an RV battery maintainer) and a small battery bank. It worked well enough that wiring will be run throughout the house for the backup lights. No effort to run 110/220 off of solar for the obvious reason of cost.
I had sent Jun the drawings for an overshot waterwheel and he had made the requested diversion of water from a creek to put the waterwheel by the powerhouse with the shaft running inside. This gave me approximately 1 Hp. output to the small generator.
Last time I had been there, the complaint had been the price of Gasul. I had been interested because years ago, I had made a producer gas generator, creating wood gas through burning wood. Since I knew the family had plenty of wood on the farm, I had sent a batch wood gas generator to test the output of the various woods. I unpacked it and assembled it. I could see the looks that told me they thought I was crazy.
By the third batch, Jun was seeing himself as the next gas multi-millionaire.
My Princess and her mother asked what day I could spend most of the day with her family just visiting. We agreed on the day and got to the house my early mid-morning. I greeted the family and made Princess proud that I chose to greet mama and papa with mano po.
The children's home I help with is in the same village so Princess and her mom suggested that we walk there and visit. I had 7 or 8 of the 22 kids running around with me showing me all the different sights and points of interest and introducing me to everyone we ran into. I enjoyed seeing everything and seeing their excitement.
Every time I would mention about getting back to the family's house, there was an excuse from Princess or her mom. When they finally decided it was time to go back, I saw what was happening. Princess uncle had fixed a pig for lechon baboy. They decided since I had surprised them they wanted to surprise and celebrate with me.
This was not something purchased. He did one of the 4 pigs of his own. I knew that it was from their heart and not out of their abundance. We had the lechon, rice, and some apple slices from a bag of apples I had taken for the kids besides their other gifts. The children wanted to help surprise me and told their mom to fix the apples.
After I returned home, I showed some of the pictures to a co-worker who is originally from Manila. She looked at them and shuddered and exclaimed, "How provincial!" I don't necessarily disagree with her, but I cannot help but remember the love and sincerity that was in the offered meal. Also, due to her health, it is probably the last time I will get to see mama alive, so it is another reason to treasure that time.
While in Sindangan and at the farm and the village, I saw 4 other non-Philippine people during the 10 days I was there. I'm guessing it is because there is little reason to go there if not for family or girlfriends.
Imagine my surprise when one evening I was walking down the street past the public market at sunset and heard my name. "LeRoy!" I looked around and then looked up to see if it was my time to leave this earth, then again, "LeRoy". I looked and didn't spot anyone. "LeRoy Miller, what are you doing here?"
I finally spotted the source. It was the husband of one of the ladies that I work with and see daily. They, (both Filipinos) were there taking care of business at their house and neither of us knew the other was going to the Philippines.
Jimmy Buffet has a song titled, "Everybody has a cousin in Miami". I think that in the Philippines, everybody IS a cousin. I visited the rice store owned by a sister of one of my co-workers and bought some rice for my family. I visited for about 45 minutes and there were 17 cousins, sisters, aunts, and other relatives that stopped to visit and see who I was.
After I got home, a woman I didn't even know other than to see her, stopped in the cafeteria while I was eating supper and wanted to know what I was doing in Leon B. Postigo. Her cousin's sister saw me and found out who I was and where I worked and knew that her extended family worked with me.
I had a few things to check on as I mentioned in March in my post, "This stuff is getting real". One of the solutions that I thought I had resolved was converting my magazine subscriptions to a digital service called NextIssue. Doug Thompson commented that it might not work due to copyright issues. I tried logging onto it and found that indeed I got an error message stating that it was not offered there.
I also have a need for reliable internet service for my business when I move there. I found that I do not seem to have a reliable enough signal at the farm to meet my needs, but the speeds and reliability in Sindangan was better than at home in Corn Field County, Indiana.
A disappointment was that a client of mine was looking for a company to manufacture a product to be sold in the Asia Pacific region. Because I designed the product for him, part of his stipulation was that I be available to help with any production issues. I was looking for a place that would be within a manageable commute from Sindangan.
I was very disappointed when I was not able to find anyone. Since it is simple production using light gauge mild steel, in the USA it could be done in the equivalent of a muffler shop with one or two addition pieces of equipment. I would be open to suggestions from the assembled experts, and I'm sure Bob could forward an email so this could be discussed off the forum.
A couple other issues that I checked out are causing me to think that if I am going to have a working retirement it is likely that I will need to locate other than on the farm. I do not have to decide right now, but my best guess is that is what will happen. Should that be the case, I will both review the many discussions here about having unattended or absentee ownership and then follow up with the lawyer to address these concerns.
Since it is all paid for and they are not making any more land, I would like to keep it for my daughter and her mother for their future security. However, I do not want to deal with the hassles of squatters and other similar headaches.
While I was there, even though I rarely drink any alcohol I felt it appropriate to offer a toast to Paul Thompson and the other writers. I told the lodge manager that and asked if he had any San Miguel. He brought one and asked if I had ever tried Red Horse. When I said no, he brought one of them also. The Red Horse reminded me of a politician here in the USA. Bitter and not much of a head. Here's a toast to the LiP authors that provide updates and enjoyment daily.
So to summarize with some random thoughts and observations.
Why has there never been a NASCAR driver from the Philippines? I swear they could thread their way through a 15 car pileup and not dent a fender. All they have to do would be to smear the Vaseline on the fenders that the tricycles must use that allows them to slide through tiny spaces and slide fenders together without scraping or damaging each other.
I was interested to see that the NAIA airport was not as bad as I expected. Terminal 3 had the construction in some areas and the air handling units were not all working. Terminal 1 likewise was having construction. But after using the ghastly Cleveland Hopkins Airport for many years, it was very acceptable.
Philippine Air and Cathy Pacific got high marks, while United; well, it got me there.
How do people working in construction wearing ski masks and hoodies keep from collapsing from heat stroke? I watched guys hand shoveling dirt on a road project dressed like that and working at a steady pace most of the day.
Watch and shoe repair at the same booth. Dental work and hair cutting at the same store. Done by the same people?