NEW articles daily! Subscribe below to receive daily updates with our new articles!

My wife grew up on her father's small mountain farm in Cebu. There was no plumbing or electricity. If you remember the wooden shack in the opening credits of the Beverly Hillbillies television show, it was kind of like that. Unfortunately, unlike Jeb Clampett, my wife's father never struck oil (and my wife doesn't look like Ellie May).
Many years ago, my wife left the province for college and worked in a Cebu City dormitory that was supervised by Catholic nuns. After we married, my wife kept in touch with them, and during our first vacation, they acted as our tour guide. The church had recently supplied them a new van, so this non-catholic man spent the better part of a day in a van surrounded by nuns, visiting Magellan's Cross among other tourist sites. It was a good day.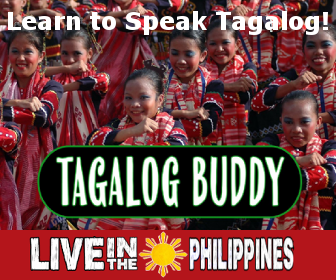 Now far away in America (Chicago, not Beverly Hills), my wife would sometimes mention to customers and co-workers how her old Philippine elementary school lacked basic school supplies. Some wanted to help and started making donations to my wife. A few months later we shipped a few boxes of various supplies to our Cebu home, planning that on our next vacation we would quietly distribute them to the kids. We did distribute the supplies, but it was far from a quiet affair. When we arrived, we found a decorated stage and the kids put on a program. The mayor drove us. Instead of it being a surprise for the kids, it was a complete surprise to us. It was a good day.
During a visit to my father-in-law's farm, I noticed a chapel existed on his land, and to call it a chapel stretches the imagination to its limits. Basically, it was a few pieces of lumber and sticks, and pretty much no floor or roof. A few years later my wife and I decided that we were blessed enough financially to provide a respectable structure along with the normal items you would expect inside, such as pews (benches). The small chapel was built and is now used for various community purposes/events.
As luck would have it, my father in laws neighbor's daughter also married an American, and that couple offered to split the costs with us of building a large basketball court near the new chapel. Suddenly, my father in law's simple farm was now the hub (central meeting place) of the mountain community. We then built an additional open-air structure for gatherings. The last fiesta I attended was a typical cool sunny day in the mountain, with lots of people and lots of food. My wife and I sat next to the mayor and priest that had driven up the mountain from the town. It was a good day.
In recent years, the government brought electricity to the area. I think my wife's friendship with the mayor may have expedited this process. My wife and I subsequently partnered with her cousin, an engineer, and created a plan to bring water to her father's farm. (We supplied the cash and he supplied the labor.) The existing source of water was about a 30-minute walk for her Dad, and over an hour for others in the community. Her cousin installed a pump/generator at the source, and slowly laid pipe. The water had to go uphill, and we didn't know if the plan would work, so after every few meters of pipe, the flow of water was tested. A few weeks later, the water arrived at the farm to much excitement. I wasn't there, but I still consider it a good day. (We decided to make the water available to the community and installed a large tank. It's a huge convenience for many, especially the elderly.
As regular readers of this site already know, my wife and I currently support a teen pop/rock band. The kids supply the talent and we supply everything else, such as the instruments. Between school, band practice, and gigs, the kids don't have much time to get into trouble. My wife often has to turn down requests for the band to play (for money) because the kids already have too much going on. It is true though, that's it's nice to be wanted. Our latest endeavor is putting together a new, younger teen band. Last Saturday they played for the first time wearing their new band t-shirts. Half the audience was probably relatives of the kids and they looked so proud. It was a good day.
I have to stop writing now. My father-in-law just returned, excited about some kind of black fluid coming up out of the ground.