NEW articles daily! Subscribe below to receive daily updates with our new articles!

Hello, everybody! For those that don't know me, I'm Jason, and I used to write for Bob on Live in the Philippines some time ago. I missed everybody and the sense of community at this website so much that I told Bob I would come back if he would have me.
Boy, do I have some stories to tell!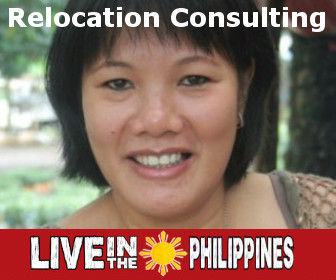 Let's Get You Up to Speed
After a trip to the U.S. was cut short last year, I finally made the decision that I'd had enough of trying to have two "homes," and, except for the occasional family trip, the Philippines is where I am planting my roots. It only took six years to decide that, and I'm surprised my wife stuck it out with me this long.
My first six years was yearly trips back to the U.S. for one thing or another, in addition to at least twice a year announcing that I was moving everybody to Arizona. For the life of me, I don't know why it's so hard for me to decide! All this time, I have wasted money on a tourist visa, when I could have had my permanent one a long time ago. In April, I am filing the papers for the first time!
I've been here all this time, and I've never attempted to seriously learn Tagalog, much less Illongo, which everyone around me speaks while I look on with a stupid expression on my face. I am changing that as well. I will start with the dialect and move on to the national language.

I've also bought a house. It's not much; we are very simple people with a budget. It's a little one-floor, two-bedroom in a subdivision here in Iloilo City. If I told you how much we spent, you would say I was lying, so I won't. We've put about 400k PHP into it for a fence (wall), kitchen, furniture, and air conditioning. We used our savings and borrowed on credit cards, but all that will be paid off in a few months, and I will only have a teeny little house payment left.
I am working, as well as my wife. My wife is a wonderful (better than I ever was) online English tutor and I am doing a bit of freelance writing. Along with my ambitions to move back to the U.S., I left my entrepreneurial projects alone for a while. I still have projects I am working on, but I am not actively running any businesses or thinking of running anymore now. I am just going to enjoy being a freelancer and do what I love to do: write.
Last year, one of the things we did that shook up our life was quite drastic, but we needed a change. It all started with a three-day vacation to Tagaytay. We came back to the rut we had stuck ourselves into: a rented house we hated, living check-to-check. We decided to pack up everything, take the little one out of school, and move. We found a condo overlooking the Taal volcano in Tagaytay and settled into our one-room paradise. I learned a lot about myself and my wife got a chance to both work and enjoy her family. I spent my days mostly playing with my daughter and nights writing and trying to figure out what to do with my life.
All this soul-searching ended when our business had finished, and we decided we needed to get back to Iloilo and get the young one back in school. That is when we realized we had changed so much! We knew we could live in a much smaller and nicer place. Having a big house did not appeal to us, as we had gotten rid of all our furniture anyway.
The last thing is my health. As many of you know, I was diagnosed with a severe mental illness some time ago, but I want to tell you that every day, things get better and better. I am well enough to work and take care of myself. I rarely have depression or anxiety anymore. I guess you can say I am happy: the most blissful I've been since arriving in the Philippines in 2011.
What About the Future?
We've decided that we are taking it day-to-day and see what comes. This year we plan to travel, save, and keep working on our little house. I'm building an office in the side-yard, and we want to put solar in very soon. My wife is talking about a new car, but we haven't decided anything about that yet. Don't want to take on too much debt, but of course, I want my wife to feel like all this hard work is paying off.
I am going to write, and of course, eat as much food as I can without outgrowing my shorts and t-shirts.
How is everyone else?